As I step out over the waterfall, I am very aware of the height which I would fall from if something was to go wrong. But I know it won't go wrong as I am canyoning at Glentui, close to Christchurch, New Zealand's South Island with Big Rock Adventures which should be at the top of any list when internet searching 'Adventure Christchurch' or 'Canyoning Christchurch'.
I met Luke, our guide for the day at the meeting point at Glentui although the other adventurers to join me that day were transported by Big Rock Adventures from Christchurch. The meeting point had all the equipment we needed to make our canyoning a safe experience. Following some safety training, we hit the adventure straight. I couldn't wait.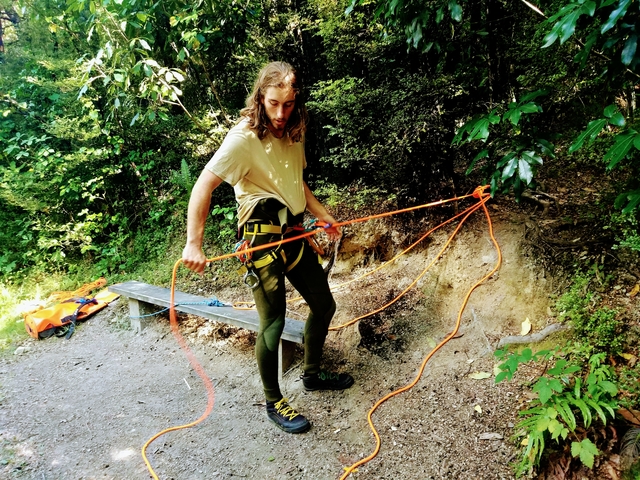 We abseiled down a waterfall and star jumped off the end of the rope into the water. We followed the gorge using the natural curves in the rocks by the river as slides and jumped off overhangs into the pools below. We even ziplined off a waterfall.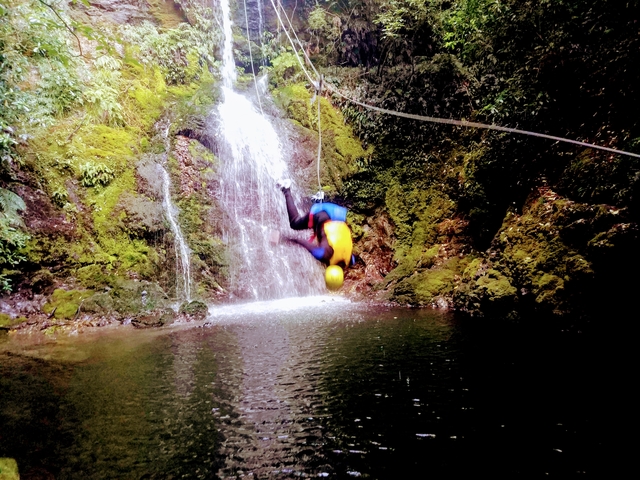 Luke, our guide was very knowledgeable and great fun to be around. He made the experience fun and interactive as well as safe. And best of all we had a great treat at the end of the trek after we had the chance to get a warm shower and into a change of clothes to re-energise us.
Big Rock Adventures is a great company to canyon with. They are a small company and keep group numbers low meaning you have a more intimate experience. They also provide you with equipment to keep you safe and warm.
Things to know about Canyoning Christchurch with Big Rock Adventures:
1/ If you are looking for a Christchurch adventure activity then Big Rock Adventures has 5, 8 and 10 hour canyoning trips as well as multi-day canyoning courses.
2/ They can arrange transfers from Christchurch or you can meet at the canyon.
3/ Tours with Big Rock adventures include canyoning equipment, professional guides, changing rooms, hot showers and a yummy snack and drink.
4/ Big Rock Adventures have 25 years guiding and instructional experience all over the world.
5/ Big Rock Adventures meets the requirements of the Safety Audit Standard for Adventure Activities and is affiliated with NZRA (NZ Rivers Association for Professional Guides), NZOIA (the New Zealand Outdoor Instructors Association).
What you should take on your Christchurch adventure activity with Big Rock Adventures:
1/ Swimming costume to wear under your wetsuit.
2/ Small daypack
3/ Go Pro or waterproof camera.
4/ Good strong lightweight shoes that you don't mind getting wet like running trainers.
5/ Dry clothes to get changed into afterwards.
6/ A towel for showering afterwards.
When looking for that Christchurch adventure, check out Big Rock Adventure's website to see what other activities they have around the Canterbury area.
Disclaimer: Big Rock Adventures hosted me during this experience however all of my thoughts about this trip are my own and real.