New Jersey, USA can be visited at any time in the year. Summer is generally the ideal time to visit this State. It has a temperate climate, and the most popular destination to visit is the New Jersey Shore. Tourists often find the winters here harsh however summer and spring are milder with many festivals and a relatively lesser crowd compared to other tourist places in the USA.
Seasons in New Jersey
Before you visit New Jersey, note the following seasons-
High season – This season is the best time for the traveller to visit. It is the period between end May to the first weeks of September
Low Season- End November to March
Shoulder Season- April to the middle of May and middle of September to middle of November
Is New Jersey a safe state to visit?
New Jersey is a more or less safe tourist destination. If you want to be really safe in this state, visit the countryside and the suburban areas. The shore towns are very safe for travellers as well. Travel experts state the cities in New Jersey are safe; however, do be discreet and exercise common sense when you meet strangers or are travelling alone in the night or an isolated area. There are some regions in New Jersey like Newark, Trenton and New Jersey City prone to crime; however, it is unlikely that you will go to these places for sightseeing.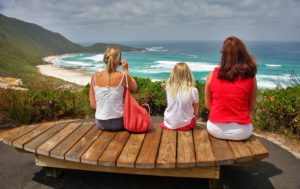 Things to see and do in New Jersey
You can see the historical Statute of Liberty in New Jersey, Immigration Museum, Asbury Park, Cape May and many well- preserved Victorian buildings. There are many amusement and adventure parks, the notable among them being The Six Flags Great Adventure that you may visit with family and kids. If you are fond of sports, you can catch up on NJ bets TVG and watch the spectacular racehorses in action. Here you are able to see more horse races than Kentucky.
Interesting facts – New Jersey, USA
New Jersey is popularly called The Garden State and is well-known for blueberries, corn, and tomatoes. It is also called the Diner Capital of The World and home to the delicious Taylor Ham Pork Roll. There are approximately 525 diners in New Jersey. It is an urban state densely populated with about 90% of its people living in the metropolitan area.
The cost of living in this state is very high with auto insurance and property taxes being quite expensive. It is home to the famous inventor Thomas Edison and is the first place where incandescent bulbs were used. Way back in 1869, New Jersey hosted the first college game of football. If you are a movie buff, you will find plenty of drive-in movie theatres here. It is home to the first drive-in movie theatre that opened in 1933 outside Camden.
Therefore, if you plan to visit New Jersey, keep the above information in mind and do have a great holiday in this amazing state in the USA!