For a long time I have been a budget backpacker, but I am now learning that this does not necessarily mean finding the budget accommodation and going with that. There is a lot more to consider; your health, your sanity, your belongings and your comfort.
I have stayed in a lot of different types of accommodation, from the amazing to the worst than you can ever imagine. Therefore, I feel that I am well qualified to be writing this post about why the cheapest is not always the best when you are on a budget.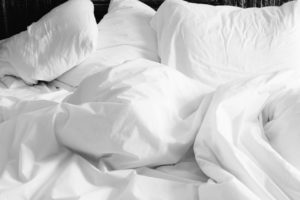 Take my recent trip to Kuala Lumpur, for example. I spent a week in this lovely city so I was looking for a budget accommodation. I started off in a room with no windows, noisy and damp which I found on Booking.com. I stayed here for one night before I started searching for somewhere better. I found a room for a little bit more and, bonus, it had a free breakfast and a window! I was yet to realise that hygiene was going to be a major issue. Cheap, yes, but it might cost me my health.
Fast forward two days. Following an ant infestation and a quick room change, I found that I had an extra guest in my room, an extra few hundred in the form of bed bugs. You can read the full story about that here. Perhaps their lack of changing of the bed sheets and cleaning had something to do with it. . .  .or perhaps they were just unlucky. But judging by their ethic when it came to dealing with the bed bugs, I feel it was the former.
Ok so that was an extreme example of why budget accommodation is not always best. However, this is a statement I do not always agree with. Budget accommodation can be best but you need to look at what you are getting for your money. Are you getting just pennies off your stay by staying in a 12-bed dormitory? Would you have a better night's sleep by spending that little bit more and getting your own room?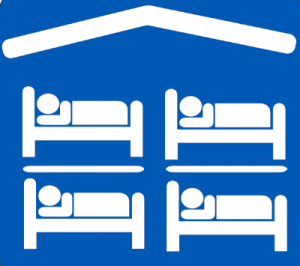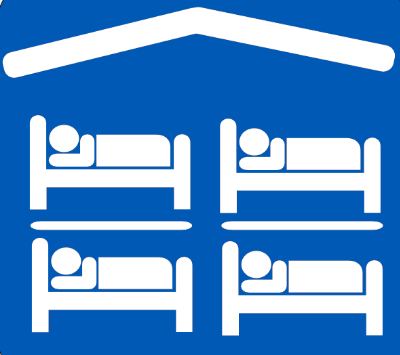 I use hostel dormitories as a way of making friends so I can be reluctant to make that shift into my own private room but perhaps I could downsize to that nice 4 bed dorm. This is not practical in expensive cities where this move would cost you a lot per night, but when we are talking about not much more money then hell yes, I'm downsizing!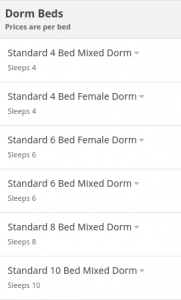 In addition to who you will be sharing your room with, you also need to think about your neighbours. Is it an all night bar or a busy train station? I will pay more for a good night's sleep. Think location when choosing budget accommodation. Is it safe to walk around at night or am I going to have to pay for expensive taxis? How much is it going to be on the metro each day to see the main sights? It could add up to some accommodation in the area you actually want to stay in.
I have been lucky enough to find some gems when it comes to budget accommodation. Places where I have paid very little more than the very budget option and received the world. For example, my stay at Natures Healing Home in the Philippines which I booked through Airbnb.
I paid not much more than the price of a 24 bed wall-less room in a hostel for my own private cabin in 5 hectares of paradise. I ended up becoming part of their family and spending Christmas there.
Reading reviews always helps but there's also word of mouth. I have often turned up in a place with nowhere to go and asked other travellers on the street. This has opened me to the opportunity of discounts, travel shares and homestays. I have met people on the train and been invited to their home. Caution has to be practiced but all of these experiences have left me me with friends I will never forget the pleasant experiences that will stay with me forever.
Here are a few things I consider when looking at which budget accommodation is the best value for money:
Sleep – Am I going to get a good night's sleep? This can be out of the accommodation's control eg. your roommates or noisy people in the next room.  But sometimes it can be the type of accommodation eg. a party hostel, an airport hotel with people coming and going in the middle of the night or the area in which you are staying.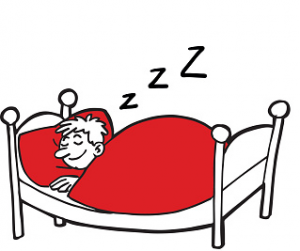 Location – Is it going to cost me a lot to get to where I want to go each day? This is a practical consider instead of focusing on the savings you can make with a budget accommodation.
Security – Do they provide a locker? Or am I going to have to carry my valuables with me putting me at risk of pickpockets.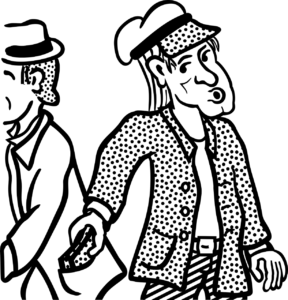 Hygiene – Do they wash the bed sheets between customers? If I have prebooked and I feel like they haven't done this then I either request them to do so or leave and request my money back. You can do this in person or through the booking site.
My safety – Do I feel safe? Safety is of primary importance even with a budget accommodation.
Is it going to affect my sanity? – Windowless accommodation is going to mess up your body clock. Noisy accommodation which results in lack of sleep is going to cause you stress.
So the point of this post is don't just go for the cheapest when talking about budget accommodation. Go for what gives you more value for your money.
Have you ever had a terrible or excellent budget accommodation experience? Please comment below. Don't forget to subscribe (It's free!) to my blog for more  posts like this and interesting travel tips.