As I sat on the top deck of the boat, with the wind in my hair, I looked around at all the waterfalls gushing off the steep cliffs of the Sound into the ocean. Described as the eighth wonder of the world by Rudyard Kipling, no wonder it is really popular to go to Milford Sound from Te Anau. As with all budget travellers, I was looking for a cheap Milford Sound cruise that was good on the purse strings but also gave good service and a great experience. Well, look no further, as Go Orange provides just that on their newly refurbished Milford Haven ship.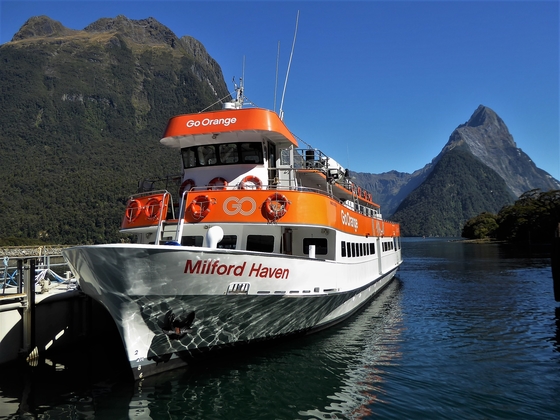 I decide to self-drive to Milford Sound from Te Anau as my friend and I were travelling around New Zealand's South Island in a camper van. However, Go Orange also provides transportation to Milford Sound from Te Anau as well as to Milford Sound from Queenstown. So instead of having the hassle of driving down the twisty busy road to Milford Sound from Te Anau, let a driver do the hard work for you.
The day started off at the ferry terminal. It was really easy to find the Go Orange desk as it's, yes you've guessed it, orange. The friendly man behind the counter gave us the tickets and pointed us over to the bright orange boat. Once on board, we settled into a seat ready for the launch.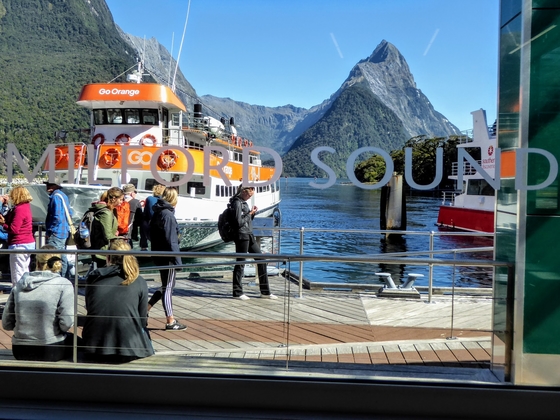 There are plenty of seats outside on the top deck, as well as inside below where the large glass windows protect you from the elements. However as it was a beautiful day, we opted to sit upstairs. Both offer great views of the waterfall you pass under but remember you will get wet if you remain on the top deck when you pass under it.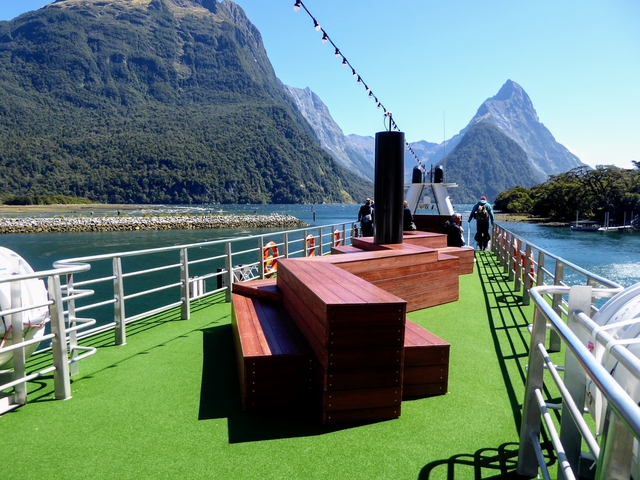 As we wanted a cheap Milford Sound cruise, we brought a flask with a cup of tea in (seeing as we are so British) as well as some biscuits. However as this cruise was a bit of a treat, we also bought one of Go Orange's exclusively brewed beers from the upper deck bar. It was really nice to sit on a cruise with a nice cool beer in our hands.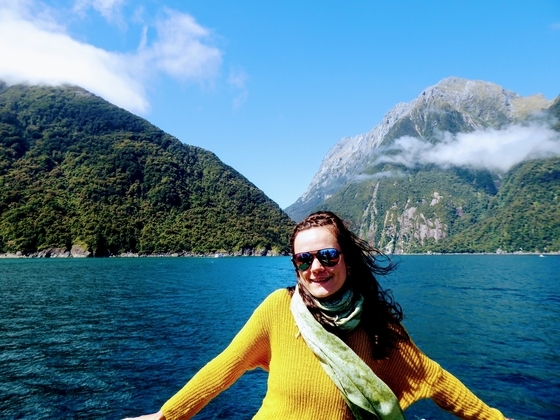 The journey through Milford Sound was so scenic. There were many waterfalls running off the cliffs (one of which was being blown upwards by the wind), tons of seals lazing around on the rocks and beautiful views of the Fjordland. Milford Sound was carved by glaciers during the ice ages making vertical cliffs that reach into the sky. Tumbling from the fjord's cliffs are waterfalls which are even more magnificent in wet weather. So don't let the rain put you off a visit to Milford Sound.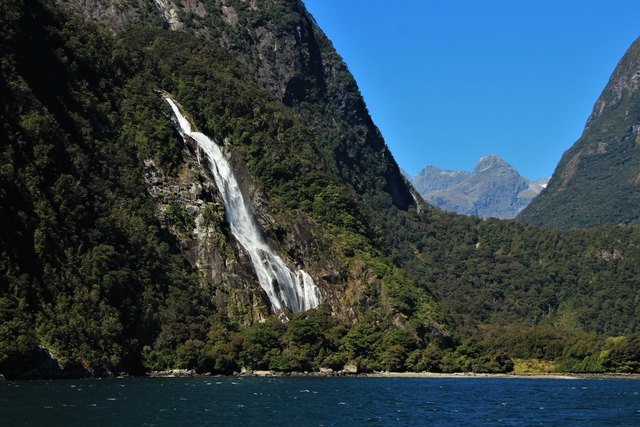 There are also chances to see dolphins and penguins on the cruise but unfortunately, we didn't see either on our cruise. Dolphins were seen the previous day and anything of interest is announced over the tannoy as they are experts at spotting wildlife. The first cruise of the day is a better time to see more wildlife but as we were self-driving to Milford Sound from Te Anau we opted for the midday tour.
Things to know about a cruise with Go Orange:
1/ The Go Orange Milford Sound tour lasts 2 hours and leaves and returns to the Milford Sound terminal.
2/ Go Orange can arrange return transport to Milford Sound from Te Anau and Queenstown as part of the cruise package.
3/ Go Orange run 9 am, 10 am, 12.30pm and 3 pm cruises of Milford Sound throughout the day.
4/ There is a cafe with a good range of quality snacks and hot and cold drinks. However, the cafe is cash only so make sure you bring along enough to meet your needs.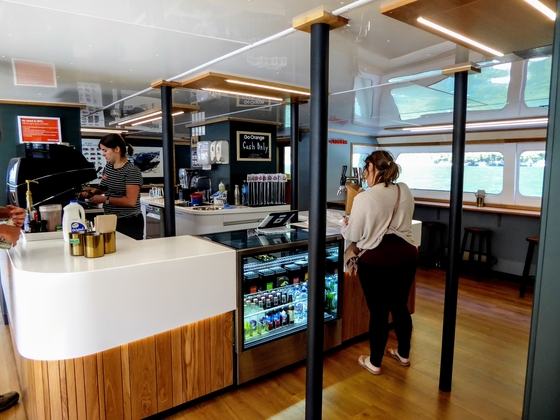 5/ Alcohol is sold on board.
6/ Toilets on board are clean and well maintained.
7/ There is reading material onboard. However realistically, you will be checking out the views the whole time as they are amazing.
Transport to Milford Sound:
As mentioned, Go Orange provide return trip transport to Milford Sound from Te Anau and Queenstown. Their coaches are well equipped with WIFI, USB ports for charging your phones and reclining seats. They even have glass roofs making the coaches feel so much more open. It takes approx 3 hours to get to Milford Sound from Te Anau and 5-6 hours to get to Milford Sound from Queenstown. This includes time spent on the spectacular Milford Sound road stopping at some of the best viewpoints and a short walk.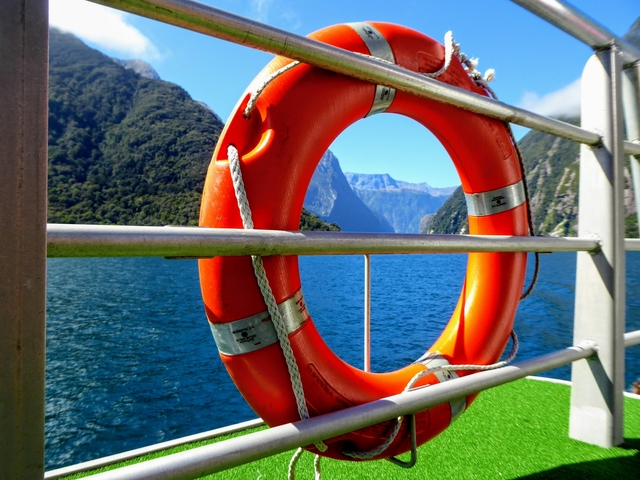 The self-drive route to Milford Sound from Te Anau is also a great experience. It gives you that little bit longer to explore and hike as we did, Gertrude Saddle and Lake Marian as well as parts of the Routeburn track. You need to allow yourself plenty of time to do this as there can be delays, especially around the Homer Tunnel. Make sure you get to Milford Sound approx an hour before the cruise leaves to allow time to park and for you to either complete the short nature walk to the ferry terminal or to catch one of the free park and ride buses.
Things to remember on your budget Milford Sound Cruise with Go Orange:
1/ Sun protection
2/ Sunglasses
3/ Waterproofs as the weather in Milford Sound can be unpredictable.
4/ Warm clothing
5/ Camera
6/ Water
7/ Snacks if you are looking for a budget Milford Sound cruise although there are plenty of items available in the cafe.
8/ Insect repellent as Fjordland is known for sand flies.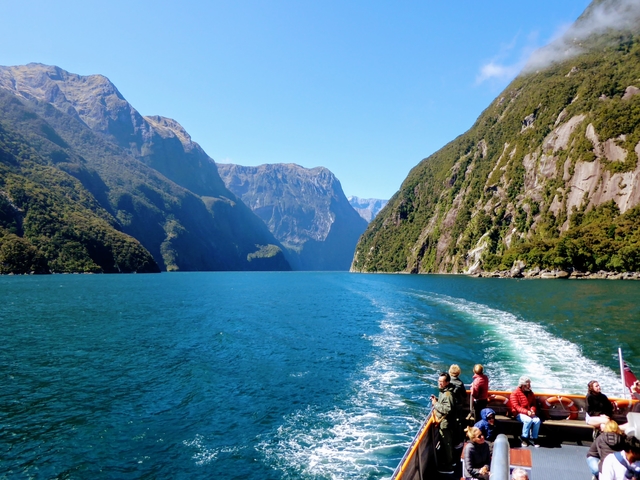 I really recommend taking a cruise with Go Orange as going to Milford Sound is not the same if you do not take a boat trip. You miss out on seeing so much if you stay on dry land. Go Orange is great if you are looking for a cheap Milford Sound cruise but also if you are looking for a mid-price Milford Sound cruise due to the high-quality food and drink they provide. Their reasonable pricing does not mean they skimp on quality.
Have you ever been to Milford Sound? Is this the type of place you would love to visit? Comment below. And don't forget to subscribe to my blog (Its free) to get free fortnightly updates.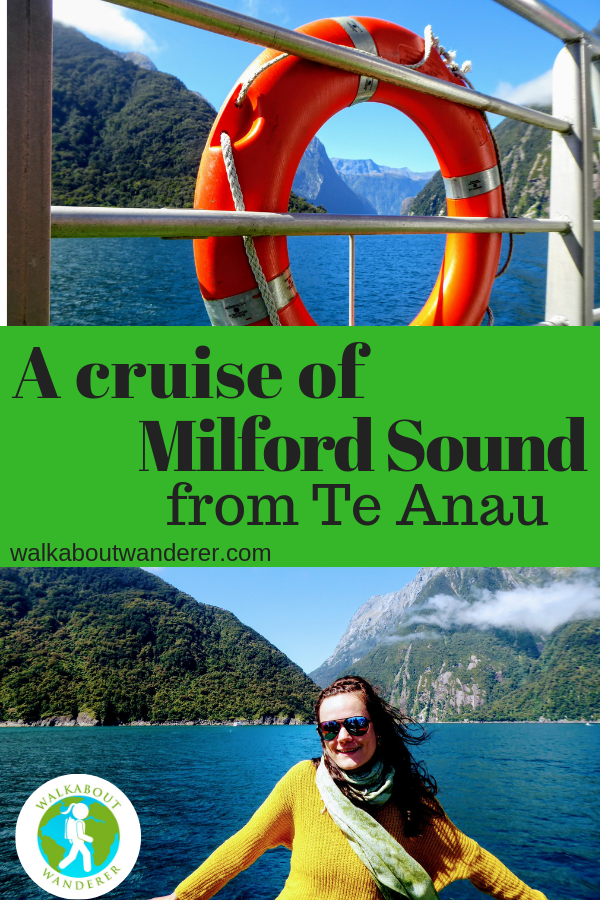 Disclaimer: I was hosted kindly by Go Orange on this tour but as always my opinions are my own.