What do you look for when you are choosing restaurants for your vacation? Unlike eating out when you are home, what you need when you are on vacation is that homely feeling. A restaurant whose food reminds you of your mum and an ambience that makes your heart relax so far away from home. But how do you pick such a restaurant from the thousands of options you find online? Here is a simple guide.
1. Restaurant reviews
According to TripAdvisor's survey, 94% of diners choose a restaurant based on online reviews. This is a considerable percentage and something to take note of. Since you are a stranger in that land, you can only rely on reviews from people who visited the hotel. You have to go online and search for cosy restaurants near the place you are vacationing. Go through customer's reviews to get an idea of the menu, customer service, cost and the environment of the restaurant.
2. Pictures
Another way to know that a restaurant is homely is by looking at the pictures. What you don't want is a hotel that is basically an entire apartment full of offices and rooms. You want to see the pool area, the various restaurants in that particular hotel, the bedrooms and other amenities that make the place feel like home. If you have kids, you can look at the play area and other amenities that make the hotel family-friendly. The view of a hotel like this restaurant in Hunter Valley can make or break the deal.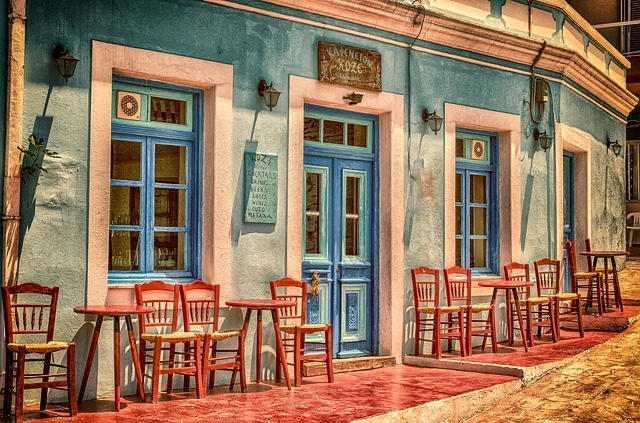 3. Ask for recommendations
If any of your friends or relatives have been to your desired destination, you can ask them what restaurants they would recommend. Alternatively, ask your travel guide for some recommendations because they know everything about the area. You can also ask the locals when you get there to recommend a place for you.
4. Use social media connections
There is no better way to utilize your million Facebook and twitter friends than to ask questions. You will be surprised at how much people know about restaurants and places to visit. Just ask about the best family-friendly restaurant in your social media accounts and wait for answers. Type the name suggested restaurants in your twitter feed and see what people say about them.
v
5. Pay the hotel a visit
Perhaps the only reliable way to pick a suitable hotel is to go there physically. You can take a day to visit several restaurants and see what they offer. Get a feel of the place, meet the people and ask the essential questions about amenities, pets, play area, food and cost. After visiting 4 or 5 locations, you will have an idea of what you want, and it will be easier to pick one.
Where you spend your evenings when on vacation can make or ruin your memories. You must do your due diligence beforehand to pick a restaurant that won't disappoint you. If choosing one is hard, follow the 5-3-1 rule. Make a list of the best 5, have someone else shortlist it to 3 and then vote to pick one.