Turkey is a country known for its interesting historical sights, beautiful coastline and engaging culture. Tourists come to relax at one of many luxurious spas, and even to access the affordable healthcare the country has to offer.
Hosting up to 51 million international tourists a year, Turkey is a popular destination that ranked as the 4th most popular tourist destination in the world in 2021 – that's up two places in just two years. And Turkey's popularity shows no sign of slowing down.
The most common time of year to visit is spring to summer, with plenty of sunshine and longer days. However, Turkey is a destination that can be enjoyed year-round. Visiting in the off-season can have many benefits, including:
Fewer tourists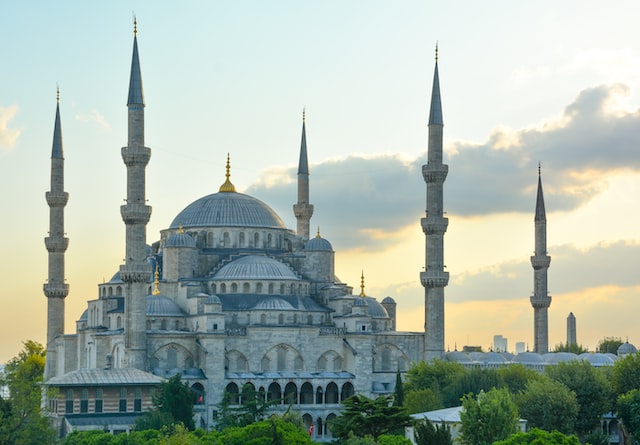 Enjoy the country's top sights such as Istanbul's Sultan Ahmet Mosque, without the large crowds getting in your way. Visiting out of the peak summer season will give you more space to relax.
Top attractions can sell out of tickets, restaurants can be fully booked, and queues can seem never-ending during the busy season. Combining long queues with scorching summer heat is not a good combination.
Are you hoping to get that perfect shot of you bathing at Pamukkale? Or a snap of you in front of the balloons in Cappadocia? Travelling to Turkey in the off-season will give you more opportunities for some beautiful unobscured photography.
Good weather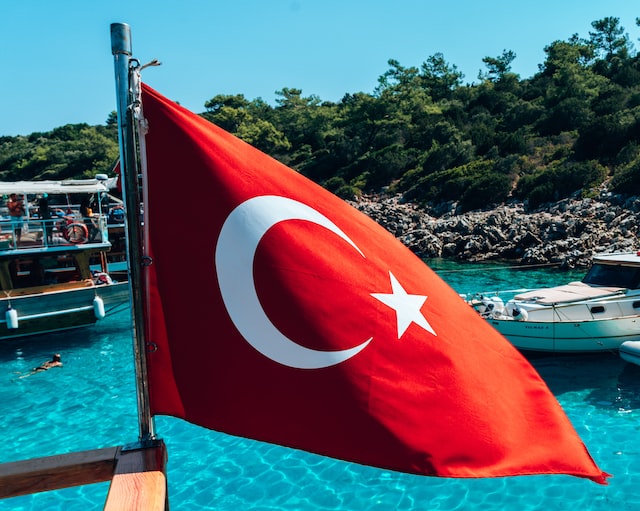 Turkey has a variety of climates due to its large size, meaning you can find the weather to suit your activity. With winter highs of 15C in January and 21C in November on the south coast, visiting in winter can be a great way to escape the cold at home. Even in December, Antalya sees almost 150 hours of sun a month. Summer temperatures can be too high for certain groups of travellers, such as those who are older or have health issues, so visiting out of season can be a great option to avoid heatstroke and fit more into your trip.
Visiting outside the summer season is a great way to experience specialized winter activities in Turkey. Skiing, snowboarding, and tobogganing are all popular activities during the colder months, with many beautiful resort destinations to choose from.
Low prices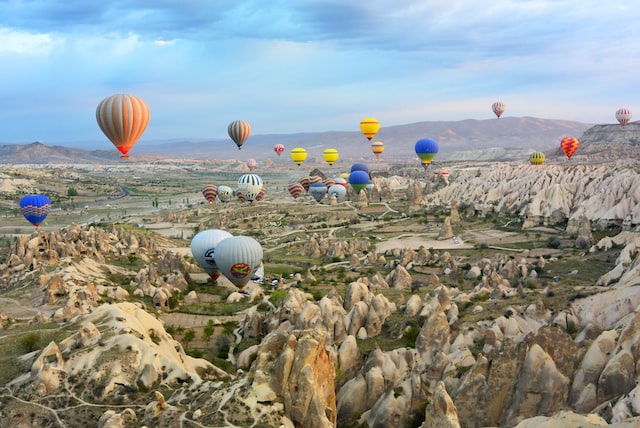 Visiting Turkey during peak season means more expensive flights and accommodation, meaning you may have to opt for lower-quality options. Whether you choose a recommended package option or book flights and accommodation separately, travelling out of season means you're more likely to find a bargain.
With an increased demand for tickets and excursions, prices in the main tourist season are more expensive. Experiences like hot air balloon rides and small group tours can be much more affordable out of season. You are also more likely to get a better package for the same price – sellers want you to pick their tour over competitors when visitor numbers are lower.
Turkey is a beautiful country that is breathtaking to explore the whole year round. Consider booking your trip in the off-season for a unique, more individual experience that you won't forget.