There are many forms of transport to getting around the Philippines. The good, the bad and the sheer hell on earth. Here I share my stories and pieces of advice about budget travelling and different forms of transport in the Philippines.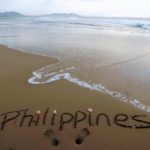 Jeepney
Most towns/cities in the Philippines will be connected by a jeepney. Jeepneys are World War II Army jeeps – a splash with colour which roar along the streets weaving in and out of traffic. Most will cost approx P10 (16 pence) with the longer distances costing a little more. This is the number one option for getting around the Philippines.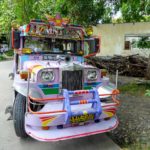 They tend not to leave the starting point until they are full so if you are the first one there then you may have a while to wait. You can flag them down anywhere along their route and hop on.
They can be privately hired to go off their set route and if you are visiting one of the surfing areas, they will allow you to take a surfboard. If you are after a thrill, in more rural areas if they are full below they will allow you to ride on their roof.
Tip – if you are going far sit by the driver or as far forward as you can or you will have people constantly climbing over you.  If going a short journey, sit at the back or else you will have to climb over others. The aisle quickly becomes filled with people's belongings, boxes and kids .
Tricycle
These motorbikes with a sidecar are quite small. It can be quite a squeeze for two westerners therefore not recommended for a longer journey. However I have seen whole families inside a sidecar and a few people on the back. I've travelled quite a distance with a second person in there and our backpacks. A great option for getting around the Philippines if you are travelling smaller villages or cities.
Always get the price before entering. Be aware that in touristy places they are waiting for exactly that – tourists – therefore you will be charged extra.  I made a trip with my Filipino friend and we were charged 4 x as much. However this wasn't paid as in typical Filipino female style, the male driver was sternly told off. Thanks Prescilla!
Tip – If you are travelling with backpacks then one person sit in the cart and the other ride on the back of the bike.
Long distance buses
When covering longer journeys this is the best way to getting around the Philippines. Seats are spacious and you can research the best service to get on the internet for the most direct route or you could end up getting a bus that stops at every corner. Overnight buses are the fastest on busy routes.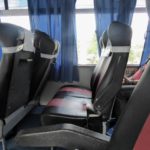 Most buses run in the morning and some rural routes run only in the morning such as the bus from Baguio to Sagada.
Tips – Pack something warm as the air-conditioned buses are very cold.
Minivan
Mini vans travels most routes which the buses travel. It's normally a lot quicker than a bus due to the erratic driving and  high speeds at which they travel.
Again like the jeepneys, you will have to wait for them to fill up. But unlike the Jeepneys, this can take hours or you will arrive and they are full leaving you to wait for another one to come which could be a few hours later, again you will have to wait for it to fill.
Tip – Unless you are short, enjoy torture and like being on a fairground ride for extended periods of time, avoid these whilst travelling in the Philippines. I have ridden many minivans in other countries but the one I got from Banaue to Baguio was hell on earth. There was nowhere to put my legs (I'm 5ft 7″), nowhere to rest my head as there are no headrests and no sense of care for passengers as the driver drove through the night chewing betel nuts to keep him awake. I am very tolerant but I won't be taking a minivan in the Philippines again.
Taxi
This is one of the convenient options for getting around the Philippines, especially if you are travelling within the city. Most taxi drivers will turn on the meter as soon as you get in but always check they do so. If they tell you that the meter is broken or that they will make it cheaper if you don't have a meter then I would advise you to get out. It is going to be hassle and it's not going to be cheaper.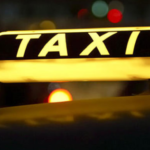 In Manila they use Uber. This is great as you know the price before getting in and as you can review the driver, most are really good. Any bad experiences can be reported to Uber.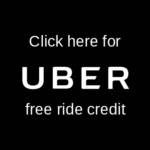 or use Code: ydm2t7 when you sign up to Uber.
Tip – Ask at bus stations to see if other travellers are going to your location and ask to share a taxi with them to reduce costs.
I love travelling the world so long distance uncomfortable travel is unfortunately necessary. A few ways in which I try and make it a little nicer is by travelling with my iPod, taking plenty of yummy snacks, downloading a film, having a good book and catching up on sleep.
Have a fantastic journey and safe travels.
What do you think of  these methods of getting around the Philippines? What has been your best/worse travel experience? Please comment below. Don't forget to subscribe (It's free!) to my blog for more  posts like this and interesting travel tips.
Disclaimer: This post contains an affiliated link which means I receive a small amount of money when you use my link at no extra cost to yourself. However I would only ever advise places that I truly believe are worth visiting. All thoughts and recommendations in this post are my own.