I stand on the street corner in Lisbon, waiting. A stranger appears and tells me that he is taking me for lunch. Then another appears and another. Soon there is a group of us, all strangers but all going to lunch. Awkward? Possibly – until little miniature bottles of Moscatelito are pulled out to break the ice and we all say cheers to our new friendships.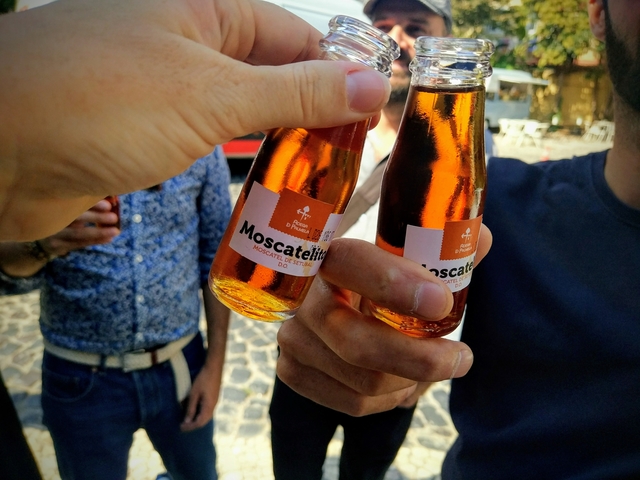 I love going to lunch with friends but in a new city such as Lisbon and as a traveller sometimes these friends are ones I haven't made yet! This is exactly what We Hate Tourism Tours want. Along with one of their expert guides, they introduce you to other travellers whilst having lunch at their favourite place to eat in the famous LX factory in Lisbon.
It's a nice treat for me, as I had been travelling for nearly three months, living and sleeping in my car. Each day I have made a simple meal on my camping stove. It was about time that I put on some nice clothes, brushed my hair and ate and drank until my belly is full. And the bonus is that I learnt about the history of the LX Factory, a lot about Lisbon and about the culture in Portugal. I was exposed to great food, great chit chat and more importantly, who doesn't like a tour company that hate tourism tours!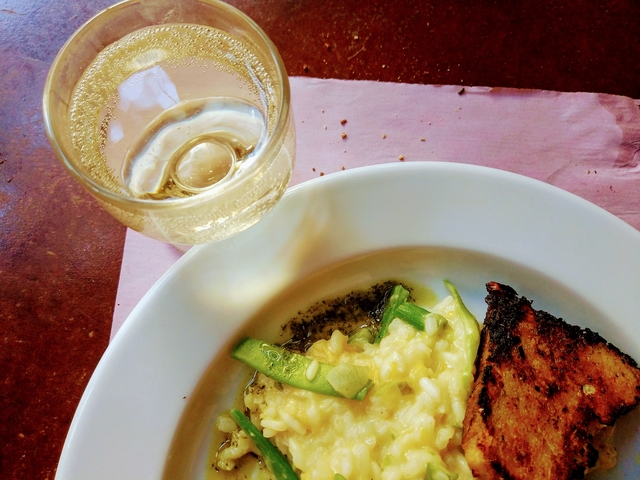 Lunch started with a few jugs of green wine (vinho verde) and red wine on the table and olive bread made in the traditional wood oven and olive oil. We all chose a different dish from the menu to add to the table and some additional ones were ordered because of course, we wanted to try everything. And the best thing, as a long-term strict vegetarian, there were plenty of options for me.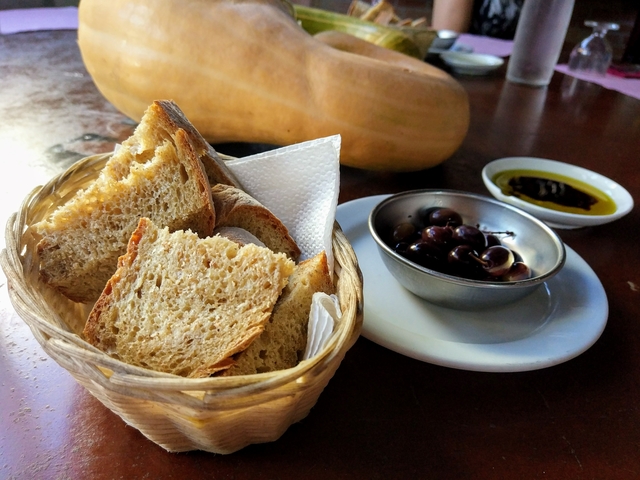 So with a wide range of choices, we opted for the meat and fish dishes of the day, salads and a yummy vegetarian choice for me. The table was piled high with food and we all chatted about every subject under the sun.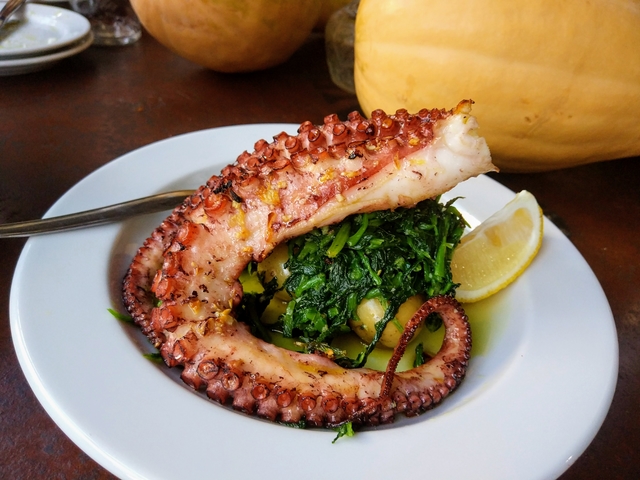 We finished off our meal with dessert. We all opted for the chocolate mouse which was out of this world. We were all slightly tipsy at the end but just to make sure, with full bellies, we headed back to the We Hate Tourism Tours Offices for some cherry shots.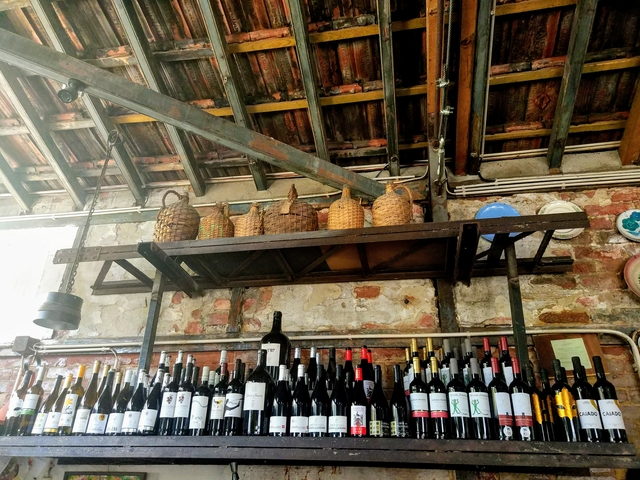 So thank you We Hate Tourism Tours for a fantastic afternoon! And for those who are going to ask me where we ate, my lips are sealed.
Things to know about having lunch in Lisbon with We Hate Tourism Tours
1/ Tour name: Lunch in our "Home" by We Hate Tourism Tours
2/ Cost: 37€
3/ Meeting place: The LX Factory which is a place anyone visiting Lisbon should go to. It's a historical industrial complex with cool shops, great street art and obviously the home of the best tour in Lisbon. It is not far from the city centre, just under the 25th of April bridge. The LX Factory is easy to get to by buses (#712, #713, #714, #727, #742, #751, #756 or #773), Tram (#15 from Cais do Sodre or tram #18), Train ( Get out at Alcantara-Mar on the Cascais Line).
4/ Tour starts at 12.30hrs and takes approx 3 hours.
5/ Group size: No bigger than 8 which means there are enough for you to make new friends but not too big that it gets too loud and busy.
6/ Place we ate: My lips are sealed. Take the tour and find out!
Disclaimer: I was hosted kindly by We Hate Tourism Tours on this yummy lunch with friends but as always my opinions are my own.