(The following is a guest post by Isabel, from Bel Around The World blog)
If you're about to head off around the world, lucky you. Some amazing opportunities and once-in-a-lifetime experiences await you. You'll meet new friends and encounter cultures you otherwise wouldn't. People say travelling opens their eyes for a reason. There's just so much to see around the world. But before you can soak it all in, there's a lot to do before you go in this travel planning checklist. We've highlighted seven things you shouldn't forget:
Travel Planning Checklist 1: Back-up copies of important documents
Your passport, visa documents, insurance contracts, vital flight and accommodation bookings – when you travel, you need a whole host of documents. Of course, you should have somewhere safe to keep them. But before you go, it's also worth scanning everything and saving the PDFs in the cloud. That way, you can access them wherever you are in the world should you need to. It'll give you some peace of mind.
Travel Planning Checklist 2: Get your vaccinations
If you're travelling globally, it's likely you'll need to get some injections. Travelling exposes you to potentially deadly infections. It's not always a choice either, as some countries require you to have an International Certificate of Vaccination or Prophylaxis (ICVP) before you visit.
The NHS suggests you get advice at least eight weeks before you're due to travel, as some jabs need to be given well in advance. Phone or visit your GP or practice nurse soon to get covered.
Travel Planning Checklist 3: A first aid kit
For minor illnesses or injury, you'll be grateful you packed a first aid kit to look after yourself. It doesn't need to be extensive but things like pain killers, plasters, antiseptic, antihistamines, insect bite treatment and sunburn cream will all be handy.
Travel Planning Checklist 4: Your smartphone
Although a smartphone can seem like a bad thing – especially when you see so many travellers staring at their screens and not the surroundings – but it can be incredibly useful when you're travelling. This blog says, it's your torch, map, guidebook, camera, music, access to reviews and your connection to family and friends. When used wisely, you won't regret bringing it along.
Travel Planning Checklist 5: A universal plug adapter
It's pointless taking your smartphone and charger if you've got no-where to plug them in. A universal plug adapter doesn't take up much room (you can even grab one last minute in most airports), and you can use it anywhere. You'll probably have everyone in the hostel asking to borrow it because they forgot to pick one up.
Travel Planning Checklist 6: A backpack that locks
Unfortunately, travellers and tourists can become easy targets for opportunistic thieves around the world. Often with valuables in your possession, you can be pickpocketed without you even realising. These criminals are clever, cunning and subtle. It's important to make it difficult for them and deter petty theft. In other words, don't make yourself the easiest mark.
To do so, it's pretty simple. As this guide to backpack security points out, locks prevent theft. It might sound obvious, but many people don't buy a bag with lockable zippers. Don't be one of them.
Travel Planning Checklist 7: Ear plugs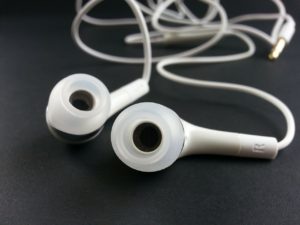 A last-minute addition to your bag should always be a pair of ear plugs. Unless you're lucky enough to fall – and stay – asleep easily, being able to block out the sounds of the plane or annoying people in hostels is a life-saver in some situations. After all, travelling is tired and you'll get to get your rest when you can.
Isabel draws energy from being outdoors. 23 and from Singapore, she believes there is nothing more fulfilling than being unplugged. An explorer at heart, the world is her playground. She chronicles her student travel adventures and budget tips at Belaroundtheworld.com.
Facebook | Twitter | Instagram | LinkedIn
How did you prepare to travel? Share your recommendations with us.