I've been travelling on and off now for the past 10 years and I love working out new ways to travel safer, cheaper and with less stress. In this post, I am going to share with you some of my top travel tips and secrets to help you make the best from your travels.
Please feel free to comment at the end and share any of your travel tips.
1. Skyscanner and Momondo 
These are the two websites that I use for booking flights. They are great websites for booking cheap flights or finding which dates the cheapest flights are leaving on.
When using Skyscanner instead of clicking on a dates, click the whole month. It produces a chart which shows if it is cheaper to travel the day after.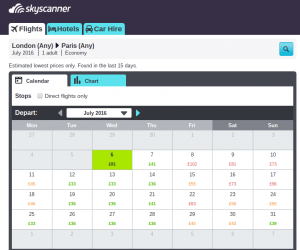 For Momondo, type in your preferred dates and at the top of the results there will be a chart for the rest of the month.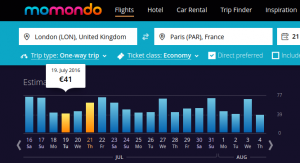 You can also put in the city you are in or the 'travelling to' option as everywhere or flexible to find where is cheap to fly to/from. 


Remember to click the option to fly to/from nearby airports to look at cities that are nearby your chosen airport.
2. Navigation
The Google maps app on your phone or tablet is a great way of navigating a new city. When you have WiFi access, look at the area you need and zoom in to get street names etc. This means that when you are offline, you can view it and see which street you are on.
You can also change the settings to public transport to see their route or put it onto satellite to identify certain land marks which will stand out.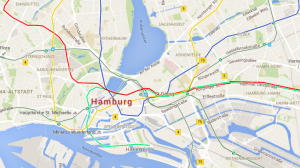 When you go on it offline, press the blue dot in the bottom right and it will take you to where you are. Sometimes it's a bit slow finding you in big cities due to the buildings, but just give it a moment or two.


When you get to accommodation always drop a pin (have to be online) or search the address prior. Press and hold the screen and it will drop a red pin. Tap the pin and it will come up with the address. Click the star and that will save it there when offline.
Brilliant if you are lost. Just follow your way to the star. This has definitely saved my skin a few times. You can also save addresses you are travelling to or areas you would like to visit.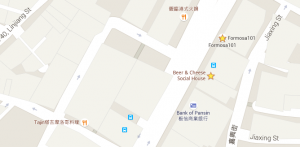 3. Air bnb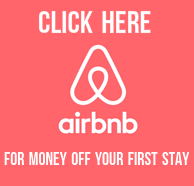 I love Air bnb and is one of the most important travel tips I can share with you.
I have met so many wonderful people through this and have stayed in so many amazing place as well as absolute bargains.
Basically you can rent rooms and full houses, (as well as boats, cabins, tents, tree houses etc) from everyday people.  Great if you just need a bit of a break from a hostel or you want a place that feels a little bit more homely.
Click here to make a profile and get a free £20 travel credit. 
4. Couch surfing
Couchsurfing is great. Not just due to the free accommodation if you are on a tight budget, but also it is a great experience. I've met many amazing people.

Make a profile and spend the time filling it out properly. When messaging people, make it personal. Mention something in their profile. But its not all about staying the night.
Look on events in the area you are to. Attend couch surfing meetings. It's a great way to meet locals and other travellers.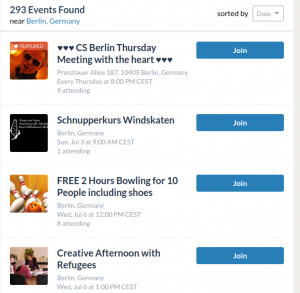 If you already have accommodation, then perhaps ask to go out for tea or spend the day with someone on there. They will take you off the tourist track.
Also, some places have something on every evening. Yoga, walk in the park, cinema night, night out in clubs.
5. Keep youf stuff safe

Carry valuables in a small backpack that you have on your front. On busy train, etc cross your arms over it. I like to use my rain cover to cover my main backpack. It deters little hands from going in it.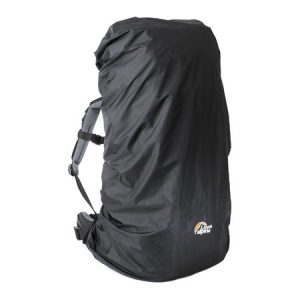 If you are planning on sleeping on a night train or bus, take a small bike lock and chain your bag to the rack or under your seat. It prevents grab and runs but remember it also means you can't grab and run when you're at your stop, so unlock it as soon as you wake up.
Another one of my reliable travel tips: use your 'valuables' bag as a pillow.


Buy a little padlock for locking lockers in hostels.

6. Travel Supermarket

 
I use hostelworld.com to find a hostel with good reviews; however, if there isn't one you fancy or you want to have a quiet few nights not in a dorm then use travelsupermarket.com hotel option. Hostels do come up in here also but I find Hostelworld is better for this.
Travel Supermarket searches a lot of booking websites. Therefore, you know you are getting the cheapest. Some places reduce their price vastly on the day if they have low occupancy so you can get some really nice places for an absolute bargain.

7. Tours 
This is another one of the handy travel tips I've known throughout the years. Look out for free walking tours in most major cities. I find that "free walking tour" and "CITY NAME" generally brings them up on Google. You just give them a tip (anonymous amount) at the end.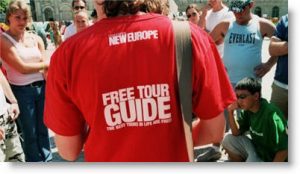 I've always enjoyed them and great for meeting people to spend the evening with. The best one I have done is the Alternative Walking Tour Berlin. 

 
8. Packing
I find that packing cubes are great for packing your clothes into a small area. Roll them up and stuff them in. They are also great for organising your items. You can get them in different colours and sizes making it easy to identify which has what in. My favourite are by Ebags.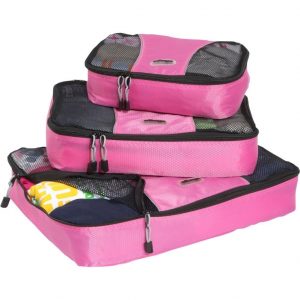 I hope my travel tips were useful. In addition to the above tips, see my post about reducing your liquid list. This post contain travel tips mainly for hand luggage travellers, but is great for when you want to travel light too.
Please comment below if you have any liquid list ideas or money saving travel tips on the subject and don't forget to subscribe (It's free!) to my blog for more  posts like this and interesting travel stories.
Disclaimer: This post contains affiliated links. If you buy a product through my link, I get a small commission at no extra cost to you. This helps pay for the running costs of this blog and costs you nothing. I only recommend products which I believe in and have tried myself.