After perfecting your packing, the other downside of travelling with carry on luggage is in packing liquids in hand luggage. It is a real challenge to pack all the liquids you need into an approximate 20 cm x 20 cm clear plastic bag. The key to this is only take what you know you definitely need, everything else can be purchased at your destination. You will learn everything there is to know on how to pack liquids in hand luggage to make future travels more convenient.
If you don't travel light then it will involve you playing a game of Tetris in your liquid bag possibly at the front of a queue of angry passengers when you can hear your flight being called for boarding. Stressful and unnecessary.
My handy guide comes from years of experience so you can breeze through security.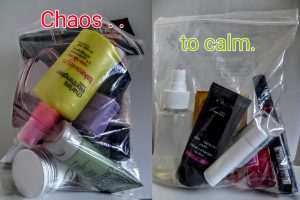 The first trick to pack liquids in hand luggage is to choose the right containers which fit neatly together. Buying travel size products is very handy but they do not fit together neatly, remember Tetris games aren't fun at security. By going to a bargain shop and buying a kit meant for travel products, your items will fit better in your limited bag space. However, just for your information, the seal on their plastic bag is normally shocking so I wouldn't bother with that. Save the clear plastic bags from your previous travel as some airports charge for bags. For airports where they are free, pick up extra.
All airports now expect your clear plastic bag to seal when going through security. If you are really struggling to close the plastic bag then take the lids off spray items just whilst it goes through the xray machine. This will give you a little more room.
Below is my recommended guide to pack liquids in hand luggage.
Shower gel
Using solid soap can save space in your liquid bag as this can go into your main hand luggage. If you are moving around a lot then try cutting up the soap into usable cubes and wrapping in clingfilm, so you are not travelling with slimy soap.
Shampoo
You can buy sachets of shampoo from a lot of bargain shops. This saves space and can be put in last to fill those gaps around bottles. However this is not very environmentally friendly as you are adding unnecessary plastic to your packing.
Alternatively Lush and a lot of other shops supply shampoo bars.  A Lush shampoo bar typically lasts 4 months for the average person. However it does depend slightly on the length of your hair and how often you wash it. This again will not have to go into your liquid bag.
If you have to take your normal shampoo then decant it into your travel size bottle so it fits easily with the other bottles. Typically a 100 ml bottle, when used sparingly, lasts 4 weeks.
Conditioner
See shampoo comments. In addition why don't you use a 2 in 1 product.
Toothpaste
Depending on how long you are away, try buying a travel size toothpaste or take a half used tube but make sure it can contain no more than 100mls. Flatten out the unused area. You can even refill your travel size tooth paste. It is really easy to do.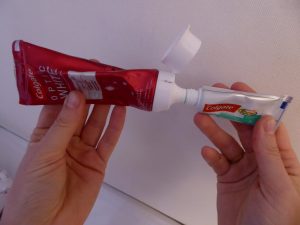 Alternatively buy tooth paste capsules. This results in you becoming environmentally friendly by reducing plastic waste as well as being able to pack them outside of your liquid bag.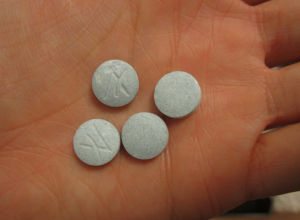 Finally, if you really want to maximise on space whilst being on a budget, you can even make your own 'toothpaste portions' by squeezing small pellets of non gel tooth paste onto tin foil then sprinkle it with baking soda and leave to dry for a three days. Then pop it into a zip lock bag.
Deodorant
Purchase a solid bar deodorant and leave it out of your liquid bag. I love this Salt of the Earth natural deodorant. However if you can't do without your trademark scent buy a mini travel size or a small roll on; a 40 mls roll on will last for about 6 weeks.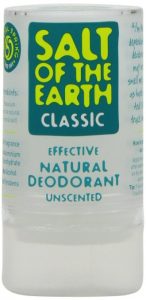 For the health conscious: You can also make your own natural deodorant, reducing the amount of aluminum absorbed into your body and you can manage your own package size.
Sun tan lotion
This is a hard one. You can buy solid stick suntan lotion. However, I find that they are not as effective and I am a little anal (quite rightly so) about protecting my skin from damaging UV rays. I buy my favourite liquid spray suntan lotion, then transfer it to my nicely shaped clear spray bottles so you can take the amount you need.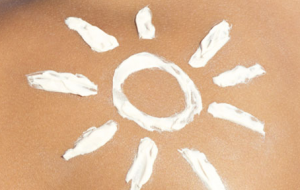 You can buy sun tan lotions in most countries but be aware in some places the locals don't need it. This can result in sun tan lotion being very expensive as it is aimed at the tourists. I would prefer to have to buy all my other essential products in the destination country and carry a decent suntan lotion as you can not put a price tag on your health.
Perfume/Aftershave
If you cannot bear the thought of being separated from your Ralph Lauren or Chanel you can buy a small spray bottle and transfer your own perfume from home into it. Kept under 100 mls, it will be allowed through security and provide you with enough scent for your trip.
Or as an alternative buy a roll on perfume as these are smaller, or better still a solid perfume stick. I discovered a perfume shop in Kochi, India. They use the base ingredients of major leading perfumes, minus the ethanol. This creates an intense smell that lasts longer. You don't use any where near as much and the bottles are approx 20 mls and have a little roll on ball. I have had mine for 6 months and have used about 5 mls.
Mascara
These tend to be quite small but when choosing your mascara try and buy ones which are an ideal shape for easy packing. Alternatively why don't you get your eye lashes tinted for shorter holidays to save taking mascara at all.
Clothes washing liquid
Ditch the washing liquid and take powder.
The next items are things I don't personally carry but are important to some people.
Shaving cream
Buy travel size or even better buy a solid bar. If you are using a shaving can then remember you can take the lid off to make extra space when going through security. Or females, why not check out the epilator which will negate the need for you to shave.
Make up/Foundation
Unless it is liquid, put it in your main bag. If you are taking liquid . . Why? Let you skin breath and enjoy the vitamin D. You will probably be getting a tan so you don't need it and you have the option of taking a powder. However, as I said before it is essential to protect against harmful rays from the sun so I do use a SPF 50 BB cream during the day when travelling. I find it is better for my more delicate skin on my face than using the same sun tan lotion as my body. This could also be used in the evening with a light powder over the top to build coverage.
Nail varnish
If you really need to paint your nails whilst you are away and if you follow my other tips then you will have room for a small bottle of nail varnish. Why don't you get shellac or gelish manicure before leaving so your nails are just done!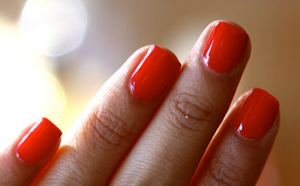 Most major stores now sell the stick on sheet nail varnish which are flat and not liquid. Perfect if you won't have to go through the hassle of packing liquids in hand luggage! You can have nail varnish remover pads in your main hand luggage.
Alternatively, you can grab good deals on nail varnish in duty free or wait till you reach your destination. In a lot of cheaper countries in Asia and South America, you can have wonderful designs painted onto your nails for very cheap.
Lipstick/lip gloss
Make sure you buy the smallest ones you can get. Be aware that packaging can make the item bigger than the contents. A lot of the time airport security will not stop you with solid items such as lipstick but be prepared to lose it if you can't fit it in your bag.
Hairspray/mousse/serum/gel
Use travel size products. Remember you can take the lids off if required as you put it through security. Better still buy in the country you are travelling to as then you are not limited on size.
Moisturising cream
Buy travel size or transfer to your travel size container. You can also consider buying it once you arrive at your destination (unless you want a certain brand) to make packing liquids in hand luggage easier.
Face cleanser and make up removers
Use facial wipes as these can go in your luggage; however, you could use baby wipes. They are gentle on your skin, cheap and can be used when a baby wipe shower is needed on overnight trains or flights. However, if you have the type of skin that requires cleanser and toners, then opt for a 2 in 1 product. Transfer it into your nice shaped bottle to easily pack along with other liquids in hand luggage.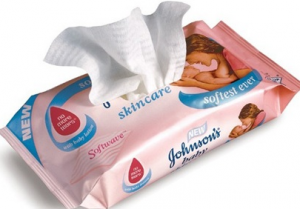 Contact Lens solution
Work out how much solution you require before you go by using it sparingly for a week and multiplying this by the time you are travelling for. Daily contact lenses need to be put in your liquid bag as they contain a small amount of liquid. This can cause big problems for people travelling for a few weeks due to the space they take up.
However, with both daily contact lenses and solution, check the policy of the airport you are flying out of. This sometimes can be taken through as medication resulting in rules being a little more relaxed.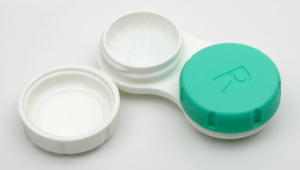 Always remember that in some airports, when you take a connecting flight, the liquids in hand luggage will be re-checked. You must remember when buying perfume and products in duty free that you may be wanting to fly home with these items. Are they 100 ml or less? Will they fit in your clear plastic bag?
Items you have to pack in your hand luggage:
Surprising to some, there are a few items that are only allowed in your hand luggage and not your check in luggage. There is a full list of which bag your items should go in on the TSA website but here are a few common ones amongst backpackers. Lithium batteries (more than 100 watt hours) are only allowed in your hand luggage but you are limited to two spare batteries per passenger but these can not be loose. However if the lithium batteries are less than 100 watt hours then these can also be placed in your check in luggage however personally I would not do this as your will have your check in bag searched to check the watt hour. Please remember that power banks contain lithium batteries and therefore need to be placed in your hand luggage.
Battery-powered E-cigarettes, vaporisers and vape pens, are not allowed in your check in luggage but can be transported in your hand luggage or one you. However you are not allowed to vape on the plane and can only be used in the airport in special areas where smoking and vaping are allowed. Remember that your e-liquid will go towards your liquid allowance and can not be in a container of more than 100mls. Anything with a gas cartilage in such as Cordless curling irons (and butane fuelled). Spare cartilages are not allowed to be carried at all.
If you are travelling abroad with a friend or partner, why don't you arrange to share products?
So there you have it, my packing guide for carrying liquids in your hand luggage. Have you any tips you would like to share or have you found this useful?  Comment below. And don't forget that if you have enjoyed this articles and would like to receive updates of my travels and articles such as this one, then subscribe to my blog (It's free) for fortnightly emails. 

Just a note to say:
Have you noticed I do not have intrusive adverts on my page making the site run slow for you, or that interrupt your reading. This is because I want to make your reading experience as pleasant as possible. Writing blog posts isn't as easy as it looks. I spend a long time making sure I give you correct information about places, edit the posts so they read well and then add the edited photos I have taken or add the google maps location. I do this as I love to travel and love helping other people to travel. If you enjoyed what you have read then there are other ways you can support me as a travel blogger other than putting up with annoying adverts:
You could buy me a coffee
Use the links on my sources page which are affiliates.
– Head over to Amazon to buy some products using this link .
– Looking for website hosting? Take a look at Bluehost using this link.
– Need to book some accommodation then check out Booking.com and Skyscanner for flights, check them out using this link.
Thank you for your support.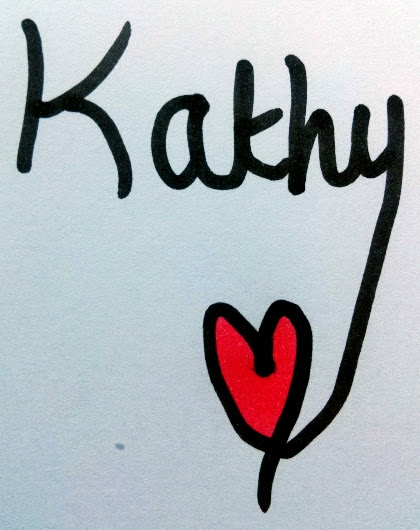 AFFILIATE: Disclaimer; this post contains affiliate links meaning at no extra cost to you, I receive a small amount of money when you purchase them to help with running costs of my blog. All thoughts I have on these items are my own and I would only ever recommend products I truly believe in. Please support my blog by using the links.