City breaks are a wonderful way to see the world and discover different cultures. Short breaks are an increasingly popular holiday option, as they're easy to plan and you can take advantage of inexpensive flights. There's also an incredibly diverse range of options available. Even if you feel like you're a seasoned traveller, there are bound to be concrete jungles out there that haven't yet been explored. If you're an urban adventurer and you've already ticked the major players off your list, here are some next-level locations to inspire you.
Lisbon
Long overshadowed by the European stalwarts of Rome, Paris, Barcelona and London, Lisbon is making waves on the tourist trail, and it's no surprise. Touch down in the Portuguese capital, and you'll be amazed at the sights that greet you. This is a beautiful city, which will transport you back in time as you meander through narrow streets lined with colourful jacaranda trees and picturesque buildings covered in mosaic tiles. There's a lively atmosphere, the beach is only a hop, skip and jump away, and there's plenty to see and do.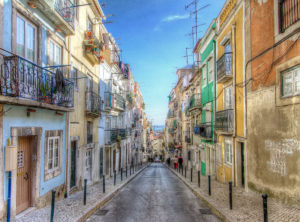 Highlights include the Belem Tower, Sao Jorge Castle and the Ponte de 25 Abril, a bridge, which bears a striking resemblance to the Golden Gate Bridge and is overlooked by the Christ the King statue. While you're in Lisbon, ride the rickety old trams, catch a train to nearby Sintra and sample the local delicacy, pasteis de nata. These small custard tarts are world-famous, and they'll soon become a staple of your holiday diet.
Mexico City
Many people think of sombreros, beaches and tequila when they hear the word Mexico, but this is a country that has far more to offer. Before you automatically head for the beaches or the lively Cancun strip, check out cheap flights to Mexico City. This is an enigmatic, energetic city, which is definitely worthy of your time.
Plagued by troubles and unrest in the past, this is a city that is in transit, and there has been significant investment in the area in the last few years. There's an elegant and sophisticated vibe and an incredibly strong sense of identity and culture. If you're interested in history, art or music, you won't be disappointed. Make sure you include the Palacio Nacional, Templo Mayor, the Museo Frida Kahlo and the Palacio de Bellas Artes in your itinerary.
Brisbane
If you're travelling to Australia, your head may be turned by Sydney or Melbourne, but don't overlook the city slicking opportunities on offer in other parts of the country. Brisbane is often a stop-off on the voyage of discovery that is the backpacker's East Coast trail, but it should be much more than a port of call.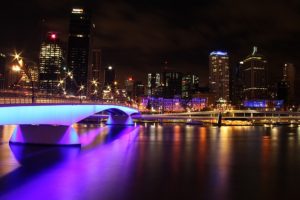 Brisbane is an intriguing city, which provides a gateway to the Gold Coast and an array of attractions. Visit Lone Pine Koala Sanctuary to catch a glimpse (and even cuddle) Australia's most precious native, take a tour around the Botanical Gardens and enjoy views over the city, and learn more about the city's artistic connections at the Queensland Gallery of Modern Art.
Do you love a city break? If so, why not visit one of these urban gems on your next adventure?