If you're a traveller who seeks out cultural experiences and fast-paced adventures then you probably know that the best destinations to visit are cities. Manmade jungles can offer just as much beauty as natural ones. You get to experience a land which might be foreign and new to you but in an incredibly compact manner. If you want to pack as many experiences into a short journey as possible then there's no better way to do so than by visiting the bustling streets of a popular city.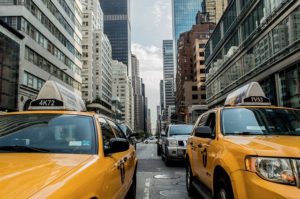 Of course, knowing that you want to go travelling is only half the battle. Where do you begin on a journey of the world's best cities? And which cities can categorically be defined as the best? Perhaps that's a matter of subjectivity but there are certainly many cities across the world that are famed for their rich culture and aesthetic in both modern and historical terms. This is a list of some of the best urban jungles in the world that should help you on your city-based travels.
Moscow, Russia.
One of the most intriguing things about Russia is its immense size in comparison with its low population density. Yet, its culture stretches as vast as does its land. This is certainly prevalent in its capital, Moscow, as we've discussed before. Being one of the largest cities in the world, Moscow is certainly a travel destination that couldn't possibly leave you wanting more; there's too much to see if anything. And its humbling skyscrapers are only the tip of what this stunning city has to offer.
Moscow offers beautiful art museums such as the Tretyakov Gallery if you want to see works of both classic and contemporary Russian artists. You should also marvel at its beautiful parks if you have the chance; Moscow is definitely famous for these natural hubs of bliss. It's a city which takes great pride in maintaining its parks, so have a picnic and relax in one if you get the chance.
Medan, Indonesia.
Medan is the capital of the province of North Sumatra in Indonesia. Part of the stunning Sumatra island, this great city is just as magnificent as other famous Indonesian cities such as Jakarta or Surabaya. But it's not the aesthetic of this city which makes it so fantastic (though its beauty is undeniable); it's the multiculturalism present through Medan which makes it such a unique place. The combination of Malay culture with Dutch and Chinese influence has led to a rich dynamic in the city unlike anywhere else in the world. Everything from the city's architecture to its cuisine draws from a variety of influences. Dishes such as gulai and dim sum (a halāl-Chinese seafood) are delicious examples of cultures coming together to share their delicacies.
You might even fall in love with this city to the extent that you never want to leave. If the beauty of this place does truly captivate you then you should check out sites such as https://rumahdijual.com/medan/perumahan-murah to do some research on properties in the area. Even the residential parts of this city boast stunning architecture with intricate detail going into every building. It's truly the city which keeps on giving. Indonesia's thousands of islands are vast and diverse; there are too many for one person to explore. Still, if you want a good idea of the culture that this country has to offer then the city of Medan is definitely a fantastic place to start.
Bristol, England.
Perhaps it's not as big and lavish as London (in fact, it's one of England's smallest cities) but Bristol is certainly a beautiful destination. Its magnificent Clifton Suspension Bridge protrudes from a cliff-face and towers over the Avon Gorge. Standing for 150 years, this ingenious piece of architecture is a symbol of Bristol's greatness. It's not all the city has to offer, of course, but it certainly foreshadowed the innovative mindset that would start to emerge from this beautiful place.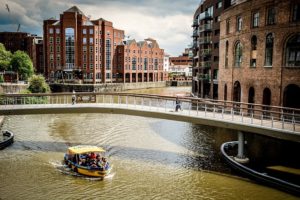 Bristol is a city of the future and other cities would do well to keep up with this small powerhouse. Old factories are now the home of contemporary magazines and independent publishers. In terms of fun things to do whilst you visit the city, there's also a vibrant nightlife with a booming music scene. And are you a lover of art? The streets are covered with stunning contemporary pieces because Bristol was the home of Banksy.
Las Vegas, Nevada, United States.
Of course, it wouldn't be a list of the best cities in the world if we didn't mention Las Vegas. Whilst it might not have a long history or a dense culture like many of the other cities on this fantastic list, Las Vegas has its own unique charms. Las Vegas, it's the hub of entertainment. You might even stretch as far as to call it the entertainment capital of the world. Whether you love it or hate it, there's no denying that it's an impressive city both visually and in terms of the unique "culture" it's developed.
But even if you see through the glitz and glamor, that's part of what makes Las Vegas such a fascinating city to visit. It was built on gambling, ritzy shows, and lavish aesthetics. It's a city which doesn't take itself too seriously and doesn't ask you to take it seriously. You should head to The Forum Shops at Caesar's Palace for some shopping (and we mean shopping like you've never shopped before). Of course, if the world of gambling and pricey shops becomes a little too much for your wallet then you could resort to simply having fun in a more simple sense. For example, the Circus Circus is a great laugh for kids and adults alike. Las Vegas really is the city that keeps on giving if you're smart enough not to let it drain your bank account.
Disclaimer; This post is a collaborative post