No matter what you do during your days while you're travelling, you should always make sure of one thing: that you have a comfortable place to put your head down at night. Getting a good night's rest and recuperation is so vital to enjoying your trip. After all, if you're tired, your experiences are going to be limited – you'll end up heading home early or you'll spend all of your time wondering when you'll be able to rest your eyes, rather than focusing on what you're actually doing. So, it's a good idea to familiarise yourself with some of the different types of accommodation that will be available to you. Each will prove preferable at a different period for different reasons. So, here's a brief guide to help you determine which type will be best for you on any given trip!
Hotels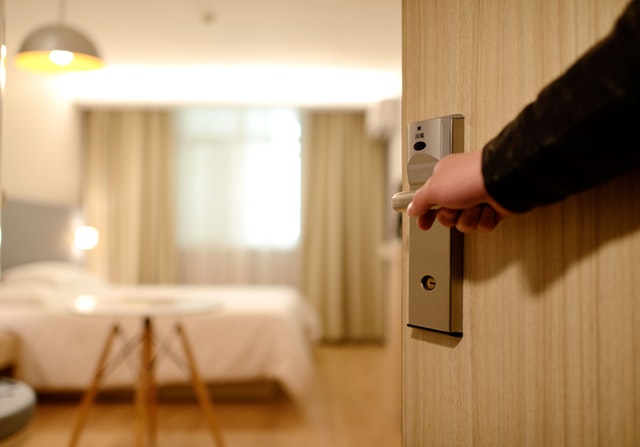 Let's start with hotels. After all, hotels tend to be the first form of away-from-home accommodation to spring to the majority of our minds. Hotels are popular for a good reason. They provide you with a sense of luxury. While some hotels' standards definitely exceed others', every hotel on the market should provide you with comfortable shelter in a private room of your own (or shared with the people you're travelling with). This gives you privacy and security. It also means that you have somewhere to get ready in the mornings or evenings before heading out and that you will have a place to safely store your belongings while you are out and about. The star system will help you to determine what level of luxury a hotel will provide, with one star offering basic quality and five stars offering the best of the best. If you are looking to treat yourself on your travels, a hotel is generally the way to go. A hotel in downtown Indianapolis, Indiana is going to offer a much more enjoyable stay than any other establishment.
Hostels
If you're travelling on a budget, you should browse hostels. On paper, hostels are relatively similar to hotels. They will put a roof over your head for the night and give you somewhere to sleep. However, in a hostel, you will generally share a dorm with other people who you do not know. Dorms tend to range from four beds to eight beds, ten beds, or even more. If you're looking for comfort and luxury, this isn't the option for you. But if you're backpacking and simply need a place to rest for the night before moving on, opting for a hostel can save you a whole lot of money.
Camping
For an alternative form of accommodation, you can try camping. Of course, you can only pitch a tent in permitted locations – you can't just pop a tent up in the middle of a city or someone's private land. However, if you have a secure and legal spot, it can endow you with the opportunity to be at one with nature and sleep under the stars.
These are just three different forms of accommodation, but each can give you a wildly different experience on your trip. Think your options through thoroughly before settling on anything!
 Disclaimer; This post is a collaborative post