Wild camping is a great way to get away from it all and have some time in nature. Whether you are doing this local to your home as a bit of an adventure or you are doing it whilst away to get to those less accessible areas, it is a fantastic experience and one that I highly recommend. There are a few items that I just love using when I am wild camping which I really want to share with you in this post but I am also aware that some people have never really experienced wild camping, so I will touch lightly on what wild camping is and the must-have equipment you need.
What is Wild Camping?
Wild camping is exactly what it says on the tin. It is camping in the wild. This means that you are not camping in a designated camping area and it does not necessarily mean that you will be sleeping in a tent. It can also mean in a hammock, a bivvy bag or under a man-made shelter. This gives you the opportunity to get away from people and discover remote locations. Or it can allow you to wander somewhere locally to have a mini adventure.
You need to do your research before choosing a location to wild camp in. Some places will require the landowner's permission but often, it is tolerated as long as you follow the rules of taking only photos, leave only footprints.
What do I need for Wild camping?
– You need a decent rucksack that you find comfortable to pack your equipment in but also has a waterproof cover to keep your equipment dry in case of bad weather.
– Something to sleep inside or under. There are a couple of options below such as a tent or a hammock.
– A sleeping bag. Make sure that this fits the requirements when it comes to nighttime temperature. In colder climates, a four-season sleeping back is vital. You can also make your sleeping back warmer by using a top quilt like the one mentioned below.
– A pillowcase is lightweight and can be stuffed with clothes to fill it out.
– Something to sleep on. Obviously, this does not apply if you are sleeping on a hammock but you will be surprised at how a hard the ground can be and how much heat you can lose through the ground. Have a look at roll mats or check out Therm-a-rests.
– Suitable clothing, especially for the climate you are in. In cooler climates, a thermal layer might be required as well as your normal hiking gear and of course, something to protect you from the elements, especially wind, rain and snow, so you may need hat and gloves.
– Toilet trowel. Again leave only footprints.
– Food. This all depends on how long you are going wild camping for but freeze-dried foods, foods that aren't too heavy or squashable but give you plenty of energy are best. Look at trail mix, porridge, cup-a-soups and oatcakes as well as lightweight foodstuffs such as couscous, pasta or flavoured rice which only requires water adding. Look at powdered milk or tubes of UHT milk for your cups of coffee or tea.
– Water is essential for life so make sure you take enough with you unless you know you are camping near running water. This can be boiled or you can use a water purification device.
– Head Torch
My recommended items for wild camping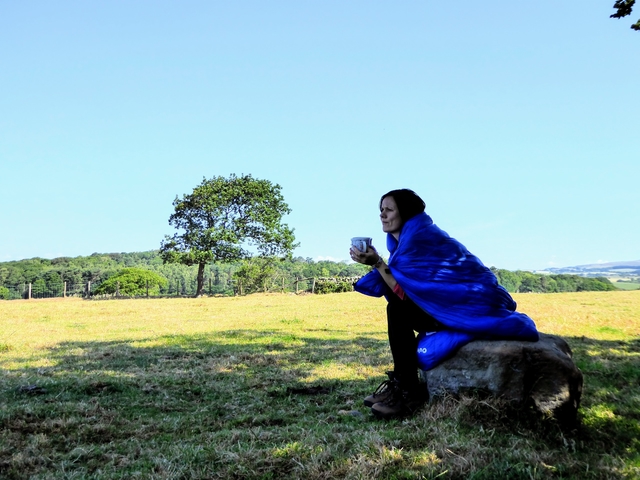 This is an ultra lightweight top quilt designed to save weight and space. It is a compressible design made to reduce any unnecessary weight or space by zips and material without reducing its warmth. It is great to use as an additional layer with your sleeping bag in cold conditions, used instead of a sleeping bag, as a sleeping bag for your hammock or as a cover when sitting out of your tent. It acts like down insulation but retains the ability to insulate even when wet since it is synthetic insulation. It is rated as a 525+ fill power by the IDFL and compresses to 20cm x 18cm x 18cm. A massive bonus is that it is machine washable.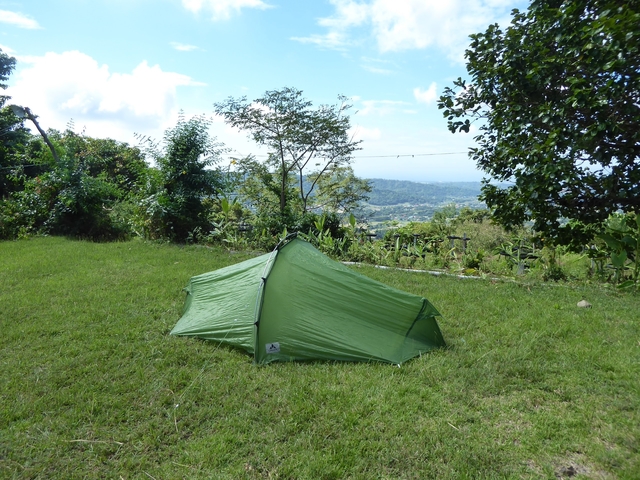 This very lightweight tent at just 1.16kg is ideal for wild camping. It is quick and easy to pitch as well as having an area to store your backpack. With its storm proof technology and extra ventilation, it is everything you need for a place to sleep. It packs down to 40cm x 14cm and its lightweight design mean you will hardly notice carrying it. The tent area on the ground is 3.6m² but the sleeping area is 2.3m² so it is cosy but isn't the type of tent you want to use for sitting around in of an evening. It is very pricey for its size but this is due to the extremely lightweight design.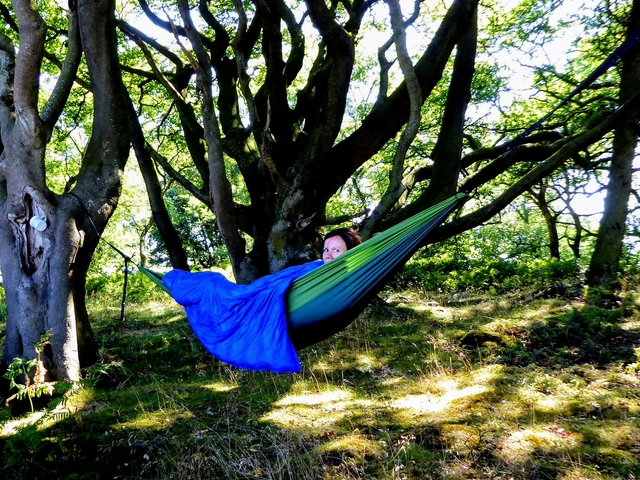 I must admit that I had not thought about sleeping in a hammock rather than a tent until I tried this portable Nylon hammock by Independent Wolf. I am converted. Why mess around with tent poles and heavy tents when you can sleep on air. It also means you are so much closer to nature and all you need is two trees. It can take just 1 minute to set up. Made from breathable and waterproof parachute nylon it is extremely sturdy but also lightweight. It weighs just 798 grams and can hold up to 200 kgs. When packed it is just 14 cm x 9 cm x 20 cm. You will receive everything you need to set it up including the hammock, the adjustable straps and carabiners as well as a guide.
Having a stove can really help when wild camping for any length of time. It can make mealtimes more interesting and provide you with hot drinks. After a lot of research, I chose to get a Trangia stove for my travels and I am so glad I did. There are many stoves to choose from but finding the right one for you is easy as they have a guide on their website to help you. I have a series 27-1 UL which consists of two saucepans and a frying pan. I also have a spirit burner and gas burner to give me greater flexibility. It weighs 690 g. However for shorter more lightweight, wild camping trips, I recommend the Mini Trangia which comes with a saucepan and frying pan and a spirit burner. It weighs 330 g and, when packed, measures 15 cm x 6.7 cm. All Trangia stoves come with windshields.
5/ A Metal cup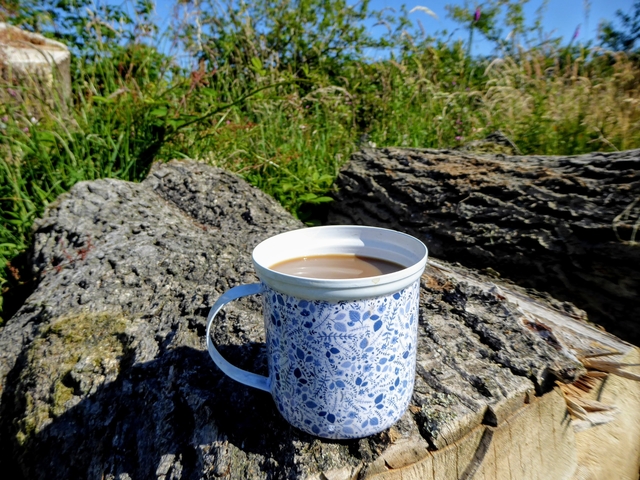 One thing I always travel with whether it is wild camping or backpacking is my metal cup. In fact, it made it onto my 10 essential items for all backpackers. Metal cups are great as they are strong and sturdy, adaptable and a lot more environmentally friendly than plastic or paper cups. The great thing is that not only can you drink hot drinks from your metal cup, but you can also use it to eat your one-pot meal. I have eaten all sorts out of my metal cup such as noodles, potato and beans and vegetable hotpot. Also, they can be hung on the back of your backpack if you are pushed for space.
Other things to consider when wild camping.
– Take care not to damage vegetation. Stick to paths and do not break branches and bushes to make your ideal wild camping area.
– Do not light fires in places that are at risk of fire. Make sure you protect the surrounding area if using your stove.
– If you are unable to take your toilet waste away with you then make sure you carry a toilet shovel. Make sure you bury it at least 15 cm below the surface and take used toilet roll away with you.
– Never go to the toilet or empty wastewater within 30 metres of fresh or running water
– Pitch your tent as late as possible and pack it away as early as possible.
– Remove all waste. This includes uneaten food items. These can make the local wildlife sick.
– Check, check and check the area again when leaving to make you have not left any litter or equipment. Remember to leave only footprints, take only memories.
So there you have it. My top tips and advice on wild camping. What do you think of some of the must-haves I have suggested? Have you ever been wild camping?  Comment below. And don't forget you can subscribe to my blog (It's free) for fortnight updates on my travels straight into your inbox.
Just a note to say:
Have you noticed I do not have intrusive adverts on my page making the site run slow for you, or that interrupt your reading. This is because I want to make your reading experience as pleasant as possible. Writing blog posts isn't as easy as it looks. I spend a long time making sure I give you correct information about places, edit the posts so they read well and then add the edited photos I have taken or add the google maps location. I do this as I love to travel and love helping other people to travel. If you enjoyed what you have read then there are other ways you can support me as a travel blogger other than putting up with annoying adverts:
You could buy me a coffee
Use the links on my sources page which are affiliates.
– Head over to Amazon to buy some products using this link .
– Looking for website hosting? Take a look at Bluehost using this link.
– Need to book some accommodation then check out Booking.com and Skyscanner for flights, check them out using this link.
Thank you for your support.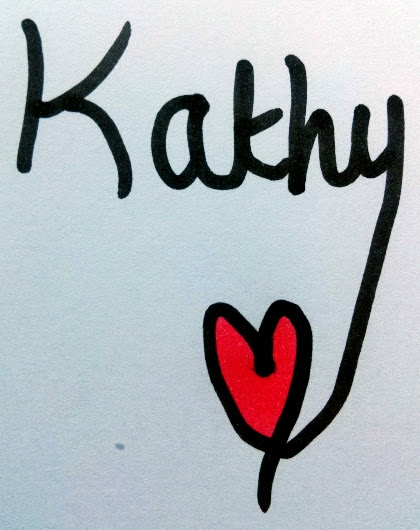 Disclaimer; This post is a collaborative post