Thailand is a bit like Marmite, either you love it or you hate it. I am the latter.
Now perhaps that is a little harsh. It's not that I hate Thailand, I just feel that there are better places to go in Asia such as South Korea, Philippines and Burma. There are similarly stunning places in the world without the tourist traps of Thailand.
Those of you who read my blog will know I am less than keen on bad mouthing a place for no reason. However I do give my true feelings about a place such as on my hike up Trolltunga where I showed the hour and half queue on the top to stand on the tongue and the truth about the less than required guide when seeing the rice terraces of Batad.
So my true feelings are that Thailand is overrated. As one of the number one destination for honeymoons and the most pinned on Pinterest holiday destination, it seems to appeal to tourists. However, its just not what I personally looking for.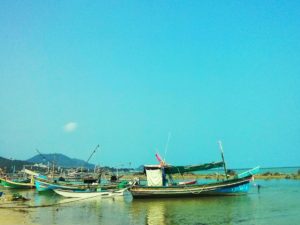 Having been to Thailand three times, I feel like I have given it a go. Third time lucky I thought. I was wrong. It still did not appeal to me, to the point that I am writing this post on board a flight which I booked today to leave Thailand. I just was not feeling it, however much I tried. I just didn't want to end up hating Thailand.
My first trip to Thailand was 7 years ago and yes, I thought it was nice. But back then I wasn't an experienced traveller. I was inexperienced when it came to backpacking, having only taken a handful of trips. Now on my way to country 63, Malaysia, I consider myself as well travelled.
I experienced the full moon party and felt disappointed. What had started as a group of travellers meeting over 20 years ago has now turned into a drug fueled wrecking ball on the beach. With glass being smashed and people urinating in the sea, I hate to think of the environmental consequences of all this.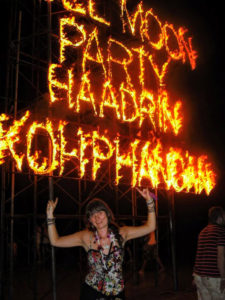 My second trip to Thailand was two years ago when I meant to drop in and out to get my Myanmar visa. However I did stay over two weeks in Thailand spending time in Bangkok, Koh Samui and Prachuap Khiri Khan. Yes I did enjoy parts of my time in Thailand but Bangkok infuriated me, the money grabbing taxi drivers pissed me off no end and the dishonesty of accommodation owners led me to false hopes that tonight I would sleep well.
Looking for tips and places to see whilst in Bangkok? Solo traveller James wrote an in depth article on his time in Bangkok, Thailand which I highly recommend.
So here are my top four annoyances with Thailand and how you can avoid them.
The sweat pit accommodation – hate!
This was meant to be the getaway beach hut in the Thai paradise Koh Samui. It was actually just a sweat pit. It was like an oven inside which did nothing for the smell of raw sewage coming from the bathroom. Of course the owner took full payment for the five nights we were planning to stay there before I realised it was more like a sweaty sewer than a homely hut.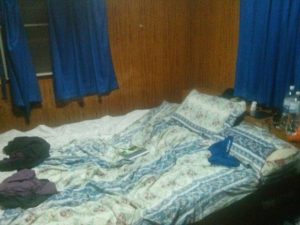 You can avoid this by booking places for only one night. If this isn't possible then read reviews on a place before paying. But be aware of fake reviews (good ones written by the place or bad by its competitors or difficult guests). Or alternatively a method I do a lot is only having enough for one night and paying the rest after the first night stay. However there has to be a legitimate reason for leaving, such as health and safety rather than it raining 🙂
The beautiful beach – hate when they are not
Hau Hin is described by the Lonely Planet guide book as "Thailand's original beach resort". The truth is that it's more raw sewage and rubbish than white sands and extensive beaches. I cannot explain my disappointment when I found an open sewer leading into the sea. I even had a conversation with a local who would only swim when it was choppy in the hope that the sewage would be watered down. Something I am really not sure I want to swim in.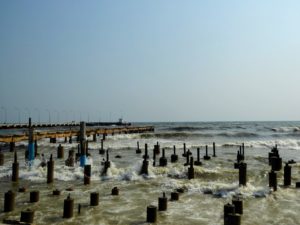 Unfortunately you can't help what people write. But to avoid the mistake I made of trusting one source, read around. Alternatively do as I did and just book for one night and move swiftly on. I headed 1 1/2 hour down the road to lovely Prachuap Khiri Khan.
The Animal exploitation – hate with a passion.
I'm a massive animal lover yet I am sad to say that on my first trip to Thailand I took an elephant ride. I felt that they were well looked after and just didn't feel there was any harm in it. Now I know there is. Read this if you have any doubts.
Then after the ride, I met this little guy. Why would a baby elephant be so thirsty it is trying to drink out of my water bottle? Perhaps because its mum, instead of being with its calf, was busy carrying tourists around all day.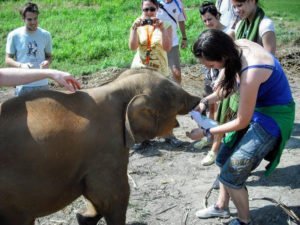 This is the same at the recently closed Tiger Temple (somewhere where I have not been). Why do you think these wild creatures are not attacking tourists? Most likely because each day they are drugged. What type of life is it to be kept on a chain?
You can avoid this by not visiting anywhere which uses animals as entertainment. Check out places that provide responsible animal protection like this amazing place I visited in South Africa, The Cragg at Plettenburg Bay. They rescue elephants from cruelty and rehabilitation to live a semi wild life. They use the income through educating tourists to fund their work.
Cat calls of women – hate.
As a female I really have not had an issue walking through the streets of Bangkok, Pattaya, Phuket etc. But have you ever followed behind a male?
The female cat calls are incessant. You see old men in bars with a young attractive Thai lady sat on their knee. The sex tourism trade is massive here. Whatever happened to having a normal conversation which doesn't revolve around money.
You can avoid this clearly by being a female, travelling as a couple or soak it up and enjoy the compliments.
So it might seem like I have a bee in my bonnet about Thailand, and perhaps this is right. So let me finish on this note. I have had some amazing times in Thailand.
It's where I met some amazing friends Akash, Rachel and Benji, it's where I hitchhiked in the back of a pickup truck with monks and where I went hiking in the north of Chiang Mai. It's where I was massaged by a blind man and where I have got fond memories of Koh Samui.
Every country does not appeal to everyone. These are just my thoughts on a country I read so many positive posts about.
Have you ever been to Thailand? What are your thoughts on what I have said? Please comment below. Don't forget to subscribe (It's free!) to my blog for more  posts like this and interesting travel tips.