There's not one person that doesn't spend time checking out the best bargains for city breaks while they're at work. It's the number one pastime when stuck in a stuffy office full of people! Planning out a city break instead of the usual beach or country location isn't easy, and that's mainly because of the sheer choice available to you as a traveller. Your chosen trip away doesn't have to be one that replaces a hot beach holiday, but when you want to break up those long winter months, a mid-week trip to the city can be just what you need; especially in the run up to Christmas! There's nothing more exciting than having something to look forward to, and a city break is the ticket to adventure.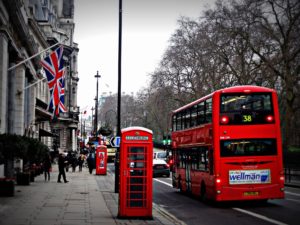 London is one of those places that everyone should visit at least once in their lives. Whether that's to take in a show or just to hit the sheer diverse range of shops, it's not to be missed. It's not just the capital, it's the place that doesn't sleep, with 24/7 shops and a London Underground service that runs through the night on most of the lines! It's not the cheapest place to get to. As with any city, the closer you get to it the more expensive things become, so you need to budget accordingly for your city break and look at this travel guide from Cheaphotels4uk to get the best deals on places to stay. There are so many ways into London, depending on where you are. You can fly, get the coach, drive and even book a train. Once you've sorted out your accommodation for your stay and how you plan to travel, you can start working out what you want to see and do once you arrive.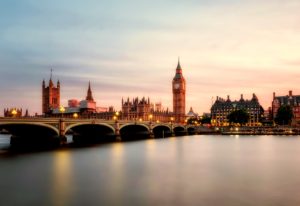 London is a vast city, but many people make the mistake of heading to the tourist traps and that's about it. There is so much more to London than the tourist traps in the centre of the West End, so you have to do enough research to ensure that you're getting a good mix of those tourist destinations as well as some others. If you haven't ever been to one of the greatest cities in the world, the it's likely you'll need a little guidance on what you can do and where you can visit. Aim to go off the beaten path with your London trip and don't stick to where the guide books tell you. Bring a handy Tube map and you're on your way! We've put together some of the best places that you can visit with the whole family, as well as some of the things you absolutely should be doing on your visit.
Buckingham Palace
Not many people know it, but the Queen doesn't always hold residence in this palatial home. Go and see the Queen's Guard march outside the palace and if the flag is raised, Her Majesty is home!
Great Parks. Whether you're with the children or not, you cannot possibly go to London without visiting some of the parks that are there. Two of the most famous are St James' Park and Hyde Park, and if you visit at certain times of the year you can visit the Hyde Park Winter Wonderland.
Shows
If there's one thing that London does well, it's put on a show. The West End has an eclectic mix of comedy clubs, musicals and plays that are on all year around, which means there's not much to get bored of! You can book tickets on websites like this and pick and choose what you want to see.
History
London is positively oozing with history, and some of the most notable attractions are those that are linked to our most bloody past. You can take tours of Jack The Ripper's murder route. There is Hampton Court Palace, which was once home to Henry VIII and Anne Boleyn.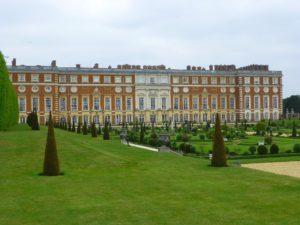 You can walk the steps of the world in the Natural History Museum. Head to Traitors Gate at the Tower and see where some of the most famous figures in history were beheaded for their treason. There is so much to see that is connected to our history that you simply cannot get bored!
Architecture
The city is dripping with tall structures such as The Shard and Westminster Abbey. Some of the most intricately designed buildings live in the city and you can bet that you'll be positively in awe at some of the sights that you can see.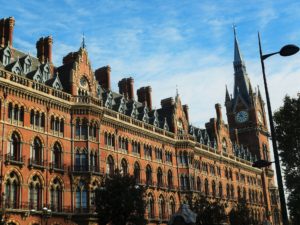 London has something for everyone, whether the Shrek attraction for the kids or the Ritz for afternoon tea just for you. It's a place that you can't NOT visit at least once in life, so make it a good one!
Disclaimer; This post is a collaborative post