As I flew down the hill, I could feel the bike tipping. I felt like I was about to fly over the handlebars. Then suddenly I remember the training I had been given earlier that day. I quickly pressed the button on the handlebars and my seat went down, correcting the centre of gravity. The fear wasn't needed, I had all the protection gear I needed and was under the close eye of my expert guide. I am mountain biking in Sintra, a beautiful location near Lisbon, Portugal.
The day started when I was picked up by my WERIDE guide in a really nice clean mini bus. All the other passengers were already on board, picked up from their hotels in Lisbon. But as I was travelling around western Europe and sleeping in my car, I met them outside of Lisbon city. They took a small group of us into the forest at Sintra and gave us a top quality mountain bike each along with the proper safety equipment. Our guide Hugo gave us a rundown on the bikes before taking us off on the bike trails in the area.
I rode tracks that I didn't think it was possible for me to go down and really got that adventure feeling I am always seeking. We stopped every so often to find wild berries to pick and even cycled up to an amazing viewpoint. The great biking trails and the breathtaking scenery really made this trip an amazing experience.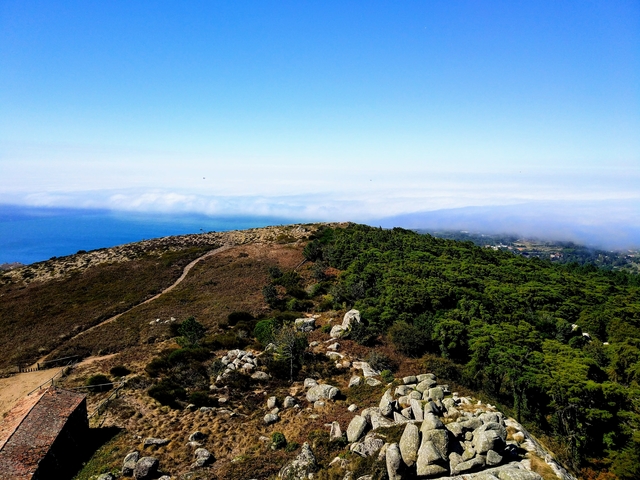 And once I was so tired that my legs wouldn't work anymore, we rode down the hillside through quaint villages and small alleyways to the Atlantic Ocean for a beer on the beach. A well-earned treat after cycling around 20 to 40 km.
So if you are looking for a different experience than the normal touristic tours then check out WERIDE as they have different length tours all over Portugal. I promise that you will have a blast.
Why I recommend WERIDE:
All trips are with a certified, experienced guide. WERIDE have accident insurance which is really important when undertaking an extreme sport. The company are really easy to communicate with prior to the tour and are happy to answer any questions. Hugo our guide was great and a very experienced mountain biker.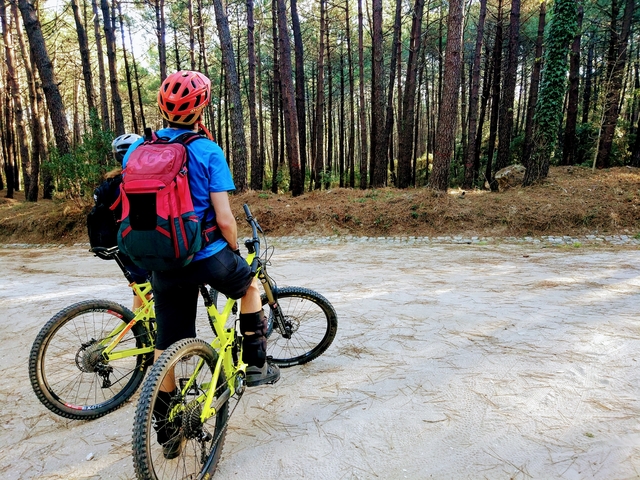 Logistics:
They can pick you up from your accommodation in Lisbon and Sintra and return you at the end of the day.
They have trips in these locations in Portugal: Lisbon; Sintra, Monsanto. Algarve; Monchique, São Brás de Alportel, Carvoeiro, Albufeira, Faro and North Portugal; Lousã, Serra do Sicó, Ponte de Lima, Terras de Bouro and Porto
Who is a trip with WERIDE for?
Any fitness condition but speak to WERIDE prior to booking as the trip I took is only for good fitness levels. There are other trips available for lower fitness levels. However, you do not need much mountain biking experience as your guide will teach you the basics.
WeRide also have electric bikes for those who wish for a more relaxing experience. They are also running a trip for Pro cyclists and are happy for you to bring your own bike or rent one from them as I did.
I highly recommend you check out what WERIDE could offer you if in Portugal. Additionally, if you are into mountain biking or just incredible and breathtaking photos then follow them on Facebook which they update regularly.
Would you like to go mountain biking in Sintra, Portugal? How does this type of tour sound to you? Comment below. And don't forget you can subscribe to my blog

(

It's

Fr

ee) where you can receive posts like this one fortnightly into your inbox plus more news about what I am doing on my travels.
Disclaimer: I was hosted kindly by WERIDE on this tour but as always my opinions are my own.