There is something great about travelling alone, whether or not you have tried it yourself before. When you travel by yourself, you are more likely, in many ways, to have a more 'real' travel experience, one which is closer to the true idea of travel. Being with another person can be useful and beneficial at times, but they can also be something of a baggage, emotionally and sometimes even physically. And being with a whole group of people? Forget it. Solo travel is the only true way to go, but that doesn't mean that it's easy. There are a few things that you will need to make sure you have in order to make it work out for you. Let's take a look at what those might be, so you can travel solo for longer, and with better results.
Comfort
Something that has to be said for travelling with others is that it can sometimes be easier to be comfortable. Whether in hotel rooms, or sleeping rough, it can be easier to get to sleep when there is another friendly presence there. It is therefore a big priority to ensure that you find ways to remain as comfortable as possible while you are travelling solo. Comfort makes your travels much easier to manage, and more enjoyable, and it means that you will be able to rest more easily too. This alone makes for better solo travelling – but how do you achieve that sense of comfort you are likely craving? One of the best ways is simply to choose accomodation that are likely to provide it for you. It doesn't matter whether this is a hotel like the Albuquerque Marriott or a friendly Airbnb; comfort is the number one thing to look out for in your accommodation choices.
Safety
It can be much harder to keep yourself safe when there is only one of you, and yet this remains one of your top priorities during any trip. The good news is that with the right approach and a little bit of sensible, forward-thinking, you should be able to keep as safe as necessary on any travels you might take. Staying safe is a simple case of thinking sensibly and carefully about what you need to do to keep yourself in the best possible state throughout your travels. When you have someone else, you can offload this responsibility, but when you travel solo it is all on your own shoulders. For that reason, it is important to be headstrong and confident, and not to allow the experience get the better of you. As long as you approach it in that way, you should be able to stay safe.
Entertainment
Busy as you might be in the days, you will probably find that you need to try and keep yourself entertained at night. When alone, this means knowing what you need to do to keep yourself busy. Whether this is reading books or even knitting, it's good to have something to keep your hands busy with. If you are into films then you can always download something on your smart phone or tablet.
Additionally, making friends whilst travelling is a great way of keeping entertained. If you are not blessed with the ability of making friends easily then my guide about 'How to make friends whilst travelling ' will help you. Take a look at Couchsurfing, expat groups on Facebook, or even Tinder as a way to make friends.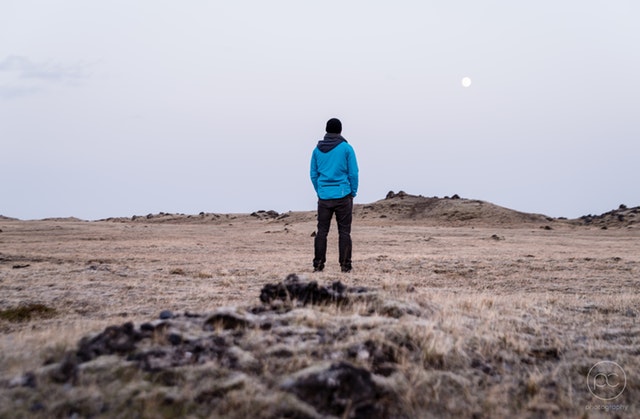 Backup Plans
Safety has been mentioned above, and this is on aspect of the importance of a back up plan. Make sure that you have a spare card and hidden cash in case your card becomes blocked which can happen if you frequently change countries. Make sure that you have a good travel insurance to support you if the worse did happen and you became ill. Make sure you always have enough spare money to get that much needed flight home in case of an emergency.
So there you have it, my key needs for solo travellers. What do you find you need the most when you solo travel? Would you like to travel solo but haven't done so yet? Comment below. And don't forget that if you have enjoyed this articles and would like to receive updates of my travels and articles such as this one, then subscribe to my blog (It's free) for fortnightly emails.