After the tragic passing of Danielle in Goa, India recently, the place where I am now and that I love, I feel that it is important to talk about female safety for solo  travel. Specifically, I want to shed light on the topic when travelling in India and in all places in the world.  Danielle, just like myself and many other females in India, was just looking to travel the world, have experiences she would not have at home and to learn about new cultures.
Danielle's attacker was someone known to her. She wasn't doing anything wrong but celebrating a festival, Holi, known as the Festival of Love. I am far from saying that she could have prevented what happened to her by following these tips. However what happened to her is a little too close for comfort, being just 86 kms away from where I am staying in Goa.
So I wanted to put together some advice for those who venture into solo female travel. I wanted to help them stay safe whilst travelling in Goa, India and which can also be used when travelling the rest of this beautiful world we live in.
Always let someone know where you are.
Everyone knows this tip, right? But how many of you actually carry it out? I can personally say that I drop my location on Whatsapp to my parents when I go to a new place. I send over my flight details before getting on a plane and I tell them what long distance train/bus I am taking.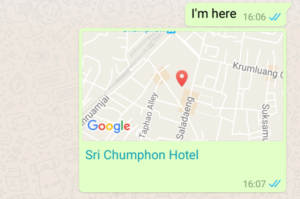 But what about more local plans? I always tell the accommodation when I am going in the evening. Most of the time I am with friends I have made at the accommodation and always use the buddy system. I make it clear to the person who runs the accommodation that I will be back that night. A lot of the time I stay within families and they certainly know where I am.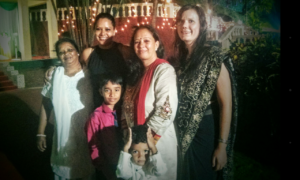 I have witnessed many a worried travelled buddy searching for their companion the next morning in Goa after they have pulled an all nighter in one of the many out of the way clubs which turn the music off at 6 to 10am. YES! 10am! The most recent was a brother searching for his sister after she went to an all night rave. With no way of contacting her, and being only days after the death of Danielle, he could only assume the worst. She did eventually show up, oblivious to the upset she had caused.
 Clothes matter for solo female travel.
Do your research. What is expected of you in the country you are visiting? In India, I cover up. If I wear a dress which is above my knees then I wear leggings underneath. If my top is in any way revealing then I wear a scarf. My clothing is not skin tight but baggy. This is a basic tip for solo female travel in India.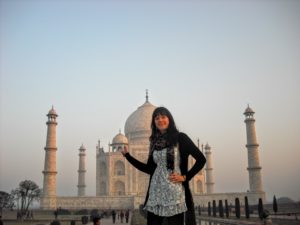 That said in Goa the rules are different. You can wear shorts and you can certainly wear a bikini on the beach. But when walking around , you will get unwanted attention from Indian tourists if you wear just your bikini top and shorts. A few days ago on the beach I saw a women swimming and sunbathing topless. Nearby was a group of Indian tourists apparently taking selfies but with their cameras at the wrong angle. Please remember you are in India not a nudist beach in France.
Be aware of your surroundings.
When walking around be observant. Use your intuition. If something does not look or feel right then turn around and walk away. Being lost is not a nice feeling. You will show you vulnerability even though you do not mean to. Nip into a shop, a restaurant and order a coffee or when in India a Chai and get your bearings. Ask the shop owner or restaurant worker for directions.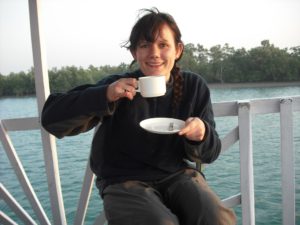 Even better read my post about 8 things all travellers should know about using Google Maps offline. That way it is hard to get lost.
Speak about not your boyfriend but your husband.
When you are not married, it is a little weird making out that you are married. It is no good just talking about your boyfriend. But a husband takes it to the next level. Indians tend to marry only once therefore men will not tend to give you any hassle if they think you are married.
However this can become embarrassing if you then become friends with the guy you tell you are married. What are you meant to say. . . "oops sorry I told you I was married but I was worried you might try it on with me!!!"
Stranger Danger!
I'm not saying never meet new people. Far from that as I love meeting new people. All I am saying is be aware and be careful. I use meetup places like Couch Surfing (I know there has been the odd bit of bad press here but I have only ever had good experiences). I religiously use the references as a screen and yes you have guessed it, I tell my parents the name of the profile and a link of who I am going to stay with.
But be aware that although it seems more safe, most attacks are carried out by people you know. This was certainly the case with Danielle. All you can do is try your best to be safe.
Have a local sim card. and know who to call.
I always get a local sim when I am staying in a country for any length of time. Then if I am in any type of danger then I can call someone. But who am I going to call? Well I make sure I know who to call in an emergency. I also make sure I can contact the place I am staying in case I get completely lost.
Keep control of your senses.
Drugs and alcohol can make you that much more vulnerable. But other things can do too. Being over tired when travelling can make you take risks. If you are on a long journey, make sure you have transportation from the place you are arriving at, to your accommodation.
As for alcohol, if I am alone then I do not drink anything. I want to have all my senses alert. I also make sure that I do not take open drinks from strangers. And if I am with a group of people, that I do not leave my drink unattended.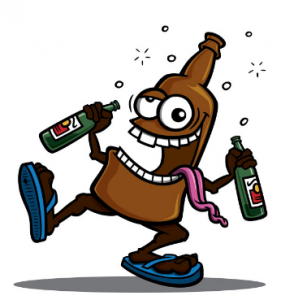 As for drugs, Goa is a massive party place for Trance music which is a big scene for drugs. I have seen many females completely out of control of their senses. This leaves you vulnerable. To be safe as a solo female travel, always say no to drugs.
Rape Alarm or pepper spray.
I personally do not travel with either of these. My feelings are that I can scream as loud as a rape alarm and I don't have to get anything out of my bag to do so. However I do understand that it is the shock of the sound which wards off attackers.
As for pepper spray, this is illegal in some countries but I agree it can be useful. But again you have to get it out of your bag. I try not to put myself in situations where using these items would be necessary but you never know.
Do you have any advice for solo female travel enthusiasts? Any ways that you keep yourself safe? Please comment below and of course don't forget to subscribe to my blog (It's free) for more travel advice and stories from my travels.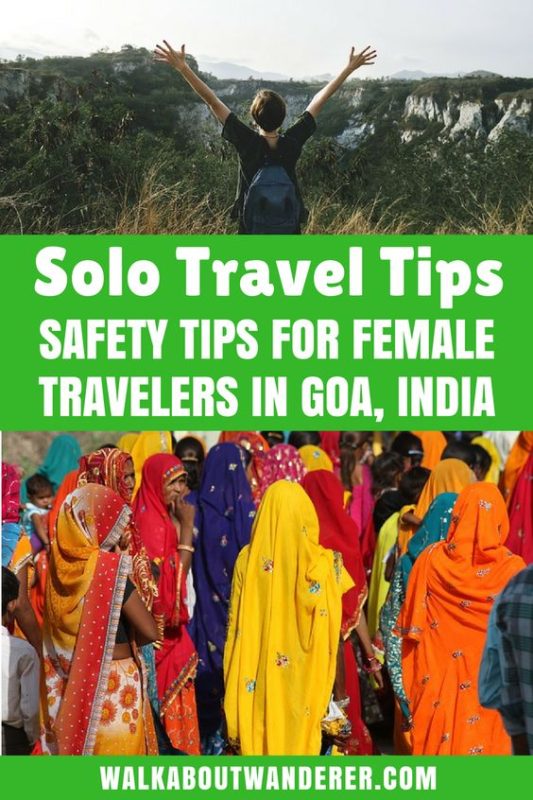 Just a note to say:
Have you noticed I do not have intrusive adverts on my page making the site run slow for you, or that interrupt your reading. This is because I want to make your reading experience as pleasant as possible. Writing blog posts isn't as easy as it looks. I spend a long time making sure I give you correct information about places, edit the posts so they read well and then add the edited photos I have taken or add the google maps location. I do this as I love to travel and love helping other people to travel. If you enjoyed what you have read then there are other ways you can support me as a travel blogger other than putting up with annoying adverts:
You could buy me a coffee
Use the links on my sources page which are affiliates.
– Head over to Amazon to buy some products using this link .
– Looking for website hosting? Take a look at Bluehost using this link.
– Need to book some accommodation then check out Booking.com and Skyscanner for flights, check them out using this link.
Thank you for your support.