"Just  don't let go" and "pull yourself up" they shouted. I felt the pain in my fingertips, they were too tired. I felt myself falling down the cliff face, then snap, my climbing buddy caught me. I dangled on the rope like a worm on the end of a fishing line. I've never been so scared for my life as I was rock climbing in Turkey.
Now I am no expert at rock climbing and I hadn't climbed since I was 16 years old but I felt like I was doing ok until we attempted a second climb here in Turkey, near Antalya. I am well known for not being scared easily and to me, rock climbing is all about trust and basically climbing from one hand and feet hole to the next. Well so I thought, but this was something else!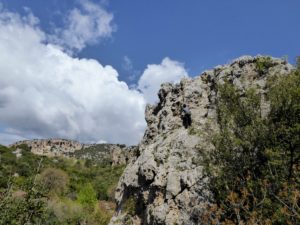 After a morning of climbing, I had decided to attempt a harder climb. This was unbelievably hard! My friends Maurice and Feliz were like mountain goats, leaping up the sheer rock face whereas I was more like a suicidal lemming.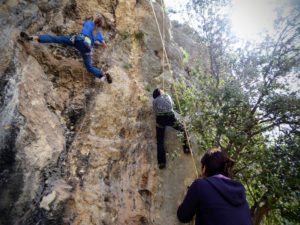 I'm in the mountains above Antalya in Turkey, an area frequented by climbers. With routes clearly marked, there is a massive climbing community here. You can come alone and find a climbing buddy at one of the many campsites here. This also shows how rock climbing in Turkey is a favorite among tourists.
There are climbs for all skill levels and it is a great way to spend your day . . .and to build on your trust as you become the 'holder' of the rope for the climber.
If you haven't got much experience with climbing then I would really recommend getting a guide to make the best out of your day and to teach you the safety required. Maurice, an expert climber and guide, comes highly recommended by myself and others. A speaker of a lot of languages, his personality will have you rolling down the rock face in laughter. It definitely made me feel more at ease rock climbing in Turkey.
So get yourself off the beaches in Antalya and up the mountain. There are many things to do in the area such as hiking, ghyll scrambling and rock climbing.
Disclaimer: I went rock climbing in Turkey with my friend Moris (Maurits) who is also a guide, on his day off with his wife. He is an excellent climber and guide who I can highly recommend. Check out Demavend Travel company which he works for who arrange adventure tours around Turkey.
I also went snow climbing in Turkey with Moris which you can read about HERE.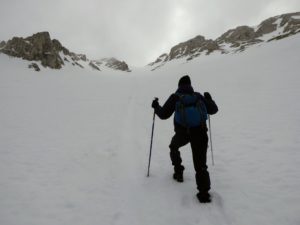 Have you ever been to Turkey before? Would you like to try rock climbing in Turkey? Please comment below. Don't forget to subscribe (It's free!) to my blog for more  posts like this and interesting travel tips.