As I sit on the edge of the cliff top, I gaze out at the sea. The fresh sea air blowing my hair in the wind. This is a spot of many a life lost. An eerie history where Falangists where thrown over the cliffs by Republicans as well as boats tricked into crashing onto these cliffs by wreckers. But this is also one of the nicest viewpoints over the Bay of Santander and the home of The Cabo Mayor Lighthouse (Santander Lighthouse).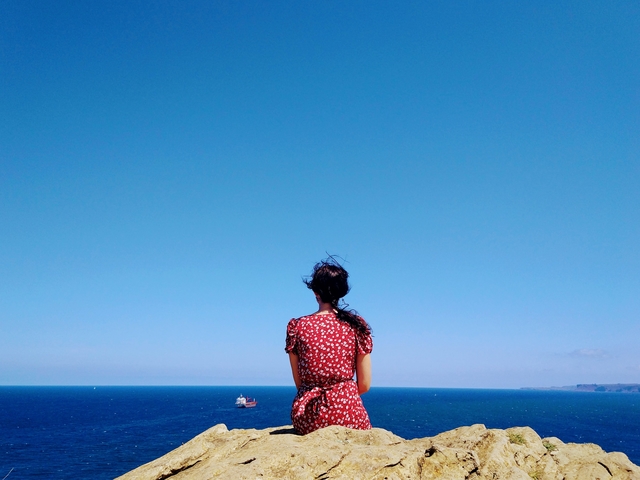 The Cabo Mayor Lighthouse was built in 1839 as a result of wreckers tricking boats over to the Cabo Mayor and Cabo Menor headlands using lights in order to rob them. Next to the Santander Lighthouse stands a monument to remember the Falangists who were thrown over the cliffs by the Republicans many years ago.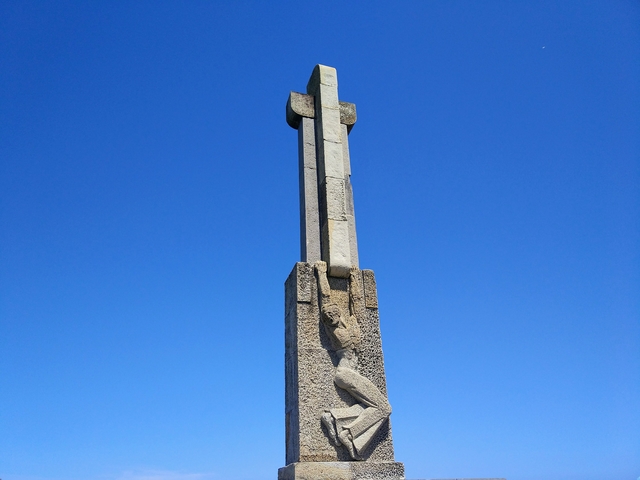 Located on the outskirts of Santander city, the Cabo Mayor Lighthouse offers beautiful views of the area and a scenic walk out onto the viewpoint. Additionally it makes a nice walk from Santander city. From the western end of Santander you can find the path where you can walk to the the lighthouse. This useful post has more information about how you can walk to Cabo Mayor Lighthouse.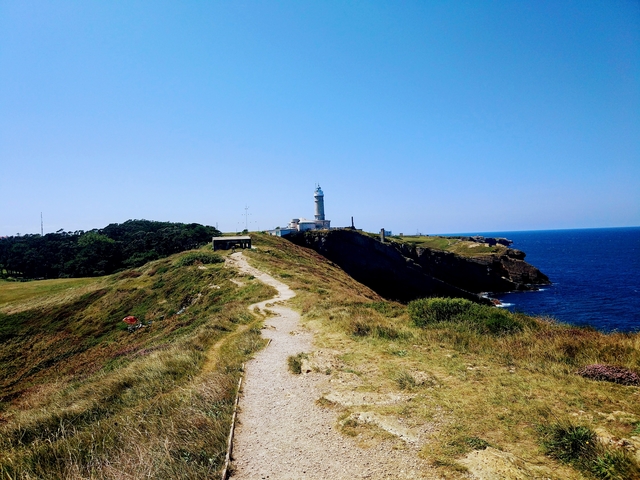 The Cabo Mayor Lighthouse is also a great place to catch the sunset whilst in Santander. Also the Forestal Park Santander is right next to the Santander Lighthouse. Here they offer different adventure activities such as ziplining.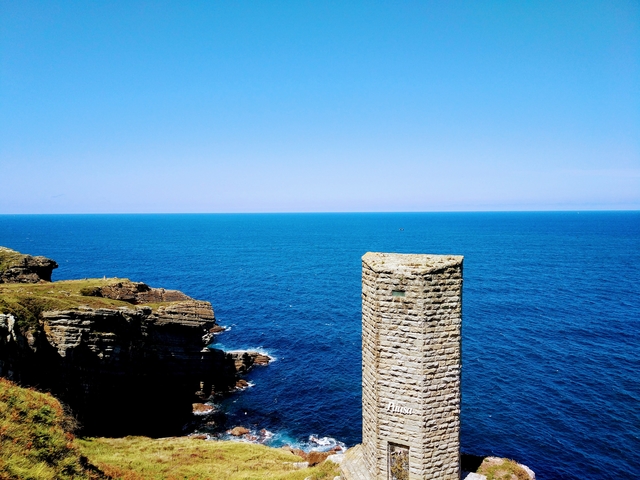 How to get to the Cabo Mayor Lighthouse
Bus
From Santander city, jump aboard the #1 bus (€1.30) and get off at the last stop, Arsenio Odriozola
Driving.
There is plenty of parking around the lighthouse, however it can get crowded so make sure you get there early or you may have to wait a while.
Walking
Like I mentioned above, you can walk to the Cabo Mayor Lighthouse from Santander city. You can read about it here.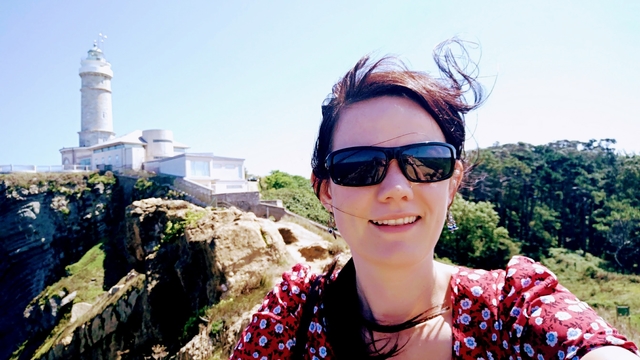 Getting to Santander in Spain.
Ferry:
Brittany Ferries sails from Plymouth and Portsmouth to Santander.
Flights.
A few airlines fly to Santander. I recommend you check Skyscanner for a budget flight from your local airport. Additionally Ryanair flies to Santander from London Stansted and Edinburgh (April to October).
Where to stay in Santander Spain.
You have two choices really. You can either stay in the city of Santander to get your city fix, or in Somo which has a more surfer/hipster chilled out vibe. It depends what type of trip you are looking for. Seeing as the ferry to and from Somo is budget friendly, it makes transportation from Somo to Santander easy. I have some suggestions for you to cover all price ranges.
Budget:
Don't forget to take a look on CouchSurfing in plenty of time before your trip and see if there is someone who is willing to host you. Safety is of importance so check out my post on how to stay safe whilst Couchsurfing.
Airbnb is great for finding places to stay on all budgets. You can either rent a room in a shared house or find an apartment to yourself. Don't forget to use my link to get money off your first Airbnb stay.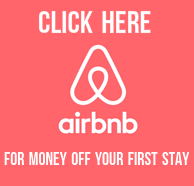 A good budget option for Santander is Hostel de las Facultades. It has good reviews and is a great options for solo travelers. It even has free parking and is located close to the University area of town.
In Somo check out SURFtoLIVE House which has beds in dormitories. It has good reviews and includes a free breakfast. Great for a budget traveller
Mid range:
Again check out Airbnb where you can pick up a beautiful apartment for not too much damage to your purse strings. Alternatively check out Le Petit Boutique Hotel which offers nice accommodation for mid-range prices and has great reviews.
Alternatively over in Somo, check out Hotel Torres de Somo which has free parking, friendly staff and good reviews.
Luxury:
For those who are looking for something a little bit extra special, I suggest the Gran Hotel Sardinero. With consistently great reviews and a superb location, and is one of the best rated hotels in Santander.
Over in Somo check out this penthouse apartment at Apartamento Carmen Somo. It has fantastic reviews.

So there you have it, everything you need to know about visiting the Cabo Mayor Lighthouse in Santander, Spain. What is the most memorable lighthouse you have been to?  And don't forget you can subscribe to my blog (It's free!) to keep updated each fortnight with what I am doing and for more posts like this one.
Just a note to say:
Have you noticed I do not have intrusive adverts on my page making the site run slow for you, or that interrupt your reading. This is because I want to make your reading experience as pleasant as possible. Writing blog posts isn't as easy as it looks. I spend a long time making sure I give you correct information about places, edit the posts so they read well and then add the edited photos I have taken or add the google maps location. I do this as I love to travel and love helping other people to travel. If you enjoyed what you have read then there are other ways you can support me as a travel blogger other than putting up with annoying adverts:
You could buy me a coffee
Use the links on my sources page which are affiliates.
– Head over to Amazon to buy some products using this link .
– Looking for website hosting? Take a look at Bluehost using this link.
– Need to book some accommodation then check out Booking.com and Skyscanner for flights, check them out using this link.
Thank you for your support.