When it comes to travelling in the twenty-first century, we no longer require a compass, matches and a phonecard. Smartphones are quickly taking over the world with their useful apps and intuitive functions to aid the traveller in his or her journeys. In 2017, the typical traveller may set off with a 45-litre backpack, a few clothes, some money, a smartphone and little else. While going back to basics appeals to many young travellers, the technology available to the most discerning adventurer can make any travelling experience all the more worthwhile.
It doesn't matter if you are scaling Everest, embarking on a trek through the rainforests of Costa Rica or spending some time chilling out on the beaches of Thailand, there will be a piece of technology that will enhance your experience. If you love scuba diving, there are incredible waterproof and rugged digital cameras that will enable you to capture the memories of your dive. If you enjoy nothing better than hot-footing it onto public transport that can take nearly a whole day to reach your intended destination, there are some great, compact noise reducing headphones to make your jaunt on board the bus or train a more pleasant experience. Will you be packing any of this tech in your backpack when you next head off on a far flung adventure?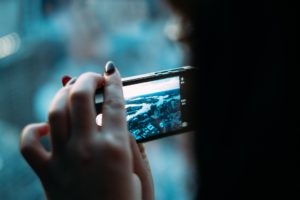 Solar Powered Charger
There's nothing more stressful when travelling than getting your smartphone out of your pocket only to see it fast running out of juice. Even more stressful than this is taking out your mobile power bank to discover that this too needs hooking up to the mains as its reserves are running dry. If you are heading off to sunnier climbs, it might pay to invest in a solar powered mobile charging device. While you can charge it up using mains electricity, it will also charge up using the mythical power of the sun. The days of altering travel plans to find a charge point will be a thing of the past as your solar powered power pack may never actually lose its charge if you keep it out in the sun for a little while each day.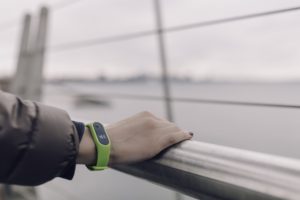 High Tech Pedometer
Do you remember those free pedometers you used to get with boxes of cereal that were about the size of a large stamp, had a poorly constructed digital display, clipped onto your belt and didn't actually work? You could fool them into thinking you were walking just by jiggling your leg around a little bit. Things have come a long way since the 1990s with fitness tracking devices now being wholly sync-able with your smartphone and becoming a staple for exercise fanatics and travellers alike.
Even when travelling, there is no excuse not to at least attempt to stay in shape, even if it is just walking and venturing from place to place. A fitness tracker will enable you to keep track of how many steps you take each day, how many calories you burn and how many kilometres or miles you've walked.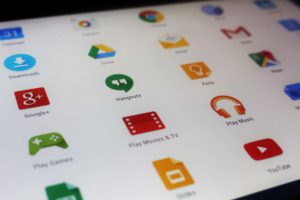 Android Enabled Phone
The wealth of Android apps available to download onto your handset within seconds is mind boggling. The staggering array of destination guides, language translators, and currency converters can make a traveller's jaunt all the more simple. You can even find it easier to keep in touch with your nearest and dearest at home without succumbing to daily phone calls, Facetime chats or Skype sessions. To keep your loved ones at a suitable distance but demonstrate to them that you haven't forgotten them altogether you could download an app that caters specifically for sending photo postcards online. These aren't the generic beach scenes or 'wish you were here' type postcards. You can use your own photographs from your trip to create a personalised postcard using the app, compile your own message to go along with it and send it a la snail mail to your loved ones back home.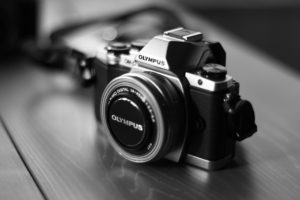 Travel Camera
Even though we now see Carl Zeiss lenses adorning the swankiest of smartphones, it may still be wise to invest in a specialist travel camera. Smartphones are suitable for those who want to capture the odd shot here and there and create a visual record of their travels. For those nomads who require higher quality images with more freedom to construct the shot using aperture controls and ISO settings, a travel camera is your best bet.
Travel cameras come in all shapes and sizes and for a variety of uses. If you enjoy rock climbing, kite surfing or any other adrenaline inducing activity a rugged camera with extreme shock absorption will be your ideal camera. If you are heading out on a safari and want to capture that shot of the elephant's eye close up, you need to opt for one of the new breed of travel cameras with an exceptional superzoom and image stabilisation. To take your photos to the next level for your personal memories or for use on a blog, a travel camera will elevate the sophistication of your shots.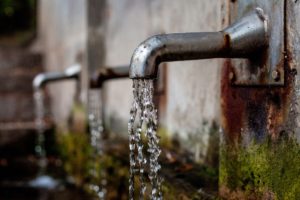 Bacteria Killers
Perhaps the area in which technology has been most useful is in the realm of health and safety. You no longer have to worry about packing boxes of water purifying tablets and seeing them take up all-important room in your backpack. The SteriPen Wand, although it sounds like something out of Harry Potter, is, in fact, a device that you can dip into a cup of water which then kills any nasties lurking in the liquid, sterilising it within sixty seconds. If you're heading to a destination where water quality is a tad dodgy, the SteriPen could prove to be a life-saving bit of kit.
The emergence of technology has revolutionised the travelling experience. While many old school backpackers continue to shirk away from these advancements, others choose to benefit from the intuitive technological tools to make their travelling jaunts more fulfilling adventures.
What tech can you not live without when travelling? Comment below. Don't forget to subscribe to my blog (It's Free) for fortnightly updates about my travels, travel tips and great travel stories. 
Disclaimer; This post is a collaborative post. It may contains affiliate links meaning at no extra cost to you, I receive a small amount of money when you purchase them to help with running costs of my blog. All thoughts I have on these items are my own and I would only ever recommend products I truly believe in. Please support my blog by using the links.