When I'm travelling, I love to find adventure and get the adrenaline pumping. But I also love finding the natural beauty in my surroundings, too. Each country is so different and offers a new feast for the eyes (and the camera!), so I'm always seeking out areas of natural beauty to enjoy. Tanzania is full of such places, but here are five of the very best.
Serengeti National Park
The wildlife in Tanzania is absolutely incredible, from lions and giraffes to wildebeest and various bird species. Serengeti National Park is the start of the Great Migration, one of the most amazing natural phenomena. Few things are as beautiful as seeing animals up close, just going about their daily lives.
Tanzania has some other pretty big parks and game reserves, so there's always something to see if you're quiet and keep your eyes peeled. A safari is a great chance to spot these animals, as the expert guides will know exactly what to look for and where, so you can be sure to get the best views.
Zanzibar beaches
Zanzibar is known for its stunning beaches, with white sand and sparkling turquoise waters. Relax on a hammock and watch the sunset, or go out on one of the boats to see the area from a different perspective and watch the locals gathering mussels or cultivating seaweed.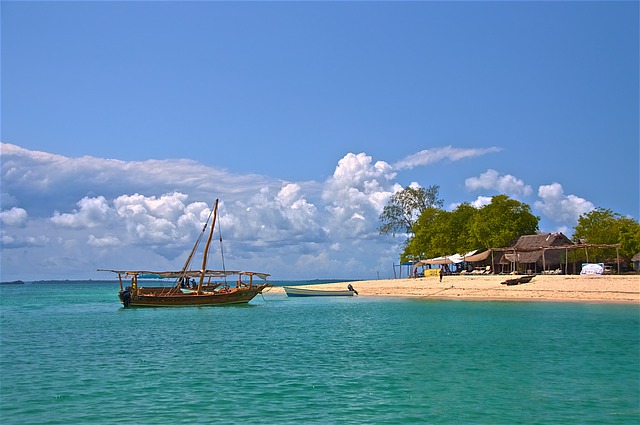 Also be sure to strike up a conversation with residents of the area if you can, as this is the best way to learn about the area. Head to the South coast if you want to see dolphins frolicking in the water!
Ngorongoro Conservation Area
Another paradise for animal lovers, this is a huge volcanic crater whose permanent water supply means it is always full of animals. It's a great place to spot lions, elephants, rhinos and buffalo (almost all of the Big Five), as well as hippos who come out in the evening. Head to Lake Magadi to witness an incredible amount of flamingos, too! This is the perfect place to kick back, relax, and take in all of the natural beauty that Tanzania has to offer.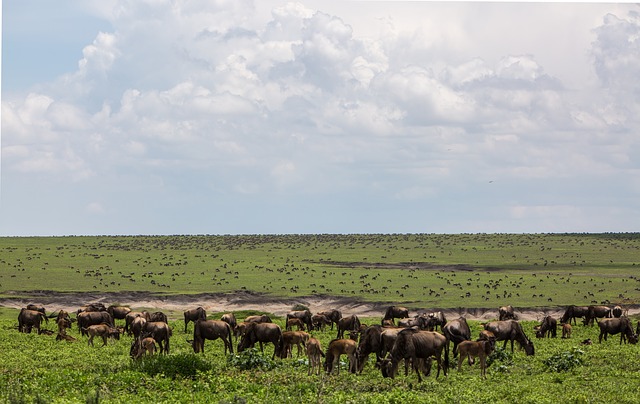 Mount Kilimanjaro
Mount Kilimanjaro is the highest mountain in Africa and the tallest freestanding mountain in the world. It's not for the beginner climber to attempt this colossal mountain, so you'll want to practice on some smaller mountains first if you've never climbed before. However, if you're an experienced climber with the right equipment, you'll be rewarded with the most incredible views by the time you make it to the top. You'll even be in awe just looking up at the mountain from below. If you're a thrill-seeker then this is definitely the adventure for you.
Pemba Island
If you've seen enough above water, you're going to want to take a trip to the deep sea instead. Way up in the north, you'll find Pemba Island and some of the best scuba diving that can be found in the Indian Ocean. You'll be amazed at how clear the waters are and how much of the corals, sponges, and sea life can be seen in the waters.
It would be easy to go on listing sights of natural beauty in Tanzania, but these five are a good start! Charge your camera and be prepared to take lots of pictures.
Where do you think are the most beautiful places in Tanzania? Let me know in the commen

ts.  

Don't forget to subscribe to my blog (It's free) to keep up to date with my travels as receive more posts like this one.