The world is full of beautiful places and travelling is one of the most fulfilling things a person can do. Luckily, while not easy, travelling around the world on a strict budget is actually doable. With careful planning, you could visit any country in the world and have a wonderful time exploring it.
Still, there are some countries which are inherently much cheaper than others. You might think going to these more off beat locations is a sacrifice, but nothing is farther than the truth. These are all fantastic choices and a vacation at each of the destinations listed below can easily become the best time you had in your entire life.
1. Sri Lanka
We start off our list with the country which has been recently named the top place to go to in 2019 by Lonely Planet. Now may be the last chance you get to visit this wonderful island without having to spend a fortune, as everything will jump in price once the hordes of tourists discover this paradise.
Sri Lanka is an island just south of India, and it offers an extremely well-rounded experience for people who seek adventure and relaxation. Wonderful beaches allow for a day off, while the island is also full of exciting activities you could try out. Add to that the rich culture and interesting cuisine, and Sri Lanka does indeed represent a complete package at an extremely affordable price.
2. The Philippines
Another Asian island country, with some similarities to Sri Lanka, but an overall completely different vibe. The Philippines is even more of a backpacker's destination, with 7000 different islands to choose from. Some of these islands are so remote that you might be the only tourist on them!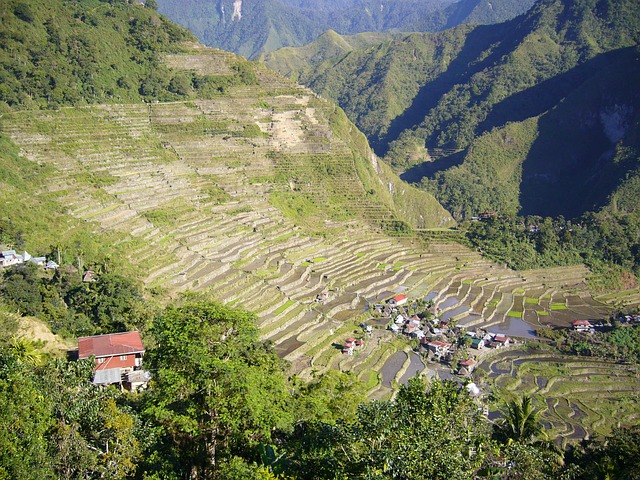 Even though the Philippines does not have a unique and fascinating culture it's still worth a visit. The country has some of the best beaches in the world, and an overall fantastic and laidback island vibe. Better yet, it is one of a few places in the world where you can still lavish in comfort without spending a fortune. Since getting to the Philippines can be difficult, and so is transferring between islands, you might want to consider booking a trip package, since prices are so convenient.
3. India
India is a huge country and as such it offers endless possibilities. Despite the country's common image in mainstream media, it actually does allow for extremely luxurious stays at very affordable prices. This is especially true for those who stay in the big cities, which is highly recommended as these are the centers of culture, food and history.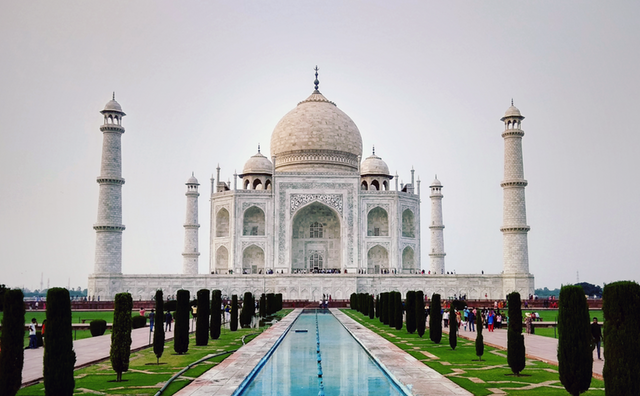 Still, India is first and foremost a backpacker's haven. You could spend months on end travelling across this wonderful country and hardly spend anything. Daily expenses are minimal, and the value you get in return is fantastic as you get to enjoy the beautiful nature and an extremely spiritual and enriching trip.
4. Bolivia
If you like camping and hiking, Bolivia is a perfect choice. Even though this country is extremely cheap and poverty-ridden, it is also surprisingly safe. It is also by far the best place in South America for people who want to save some money but still get a complete experience of that unique Latin charm.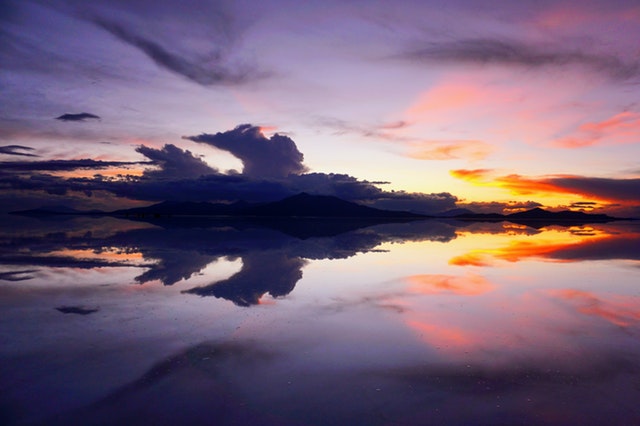 Bolivia has some of the most exciting adventures you will ever find. Trekking through the lesser known parts of the Amazon, or going through the salt plains and visiting the spectacular Andes – this country really has it all. More importantly, Bolivia is one of the best countries for backpackers anywhere in the world.
5. Peru
Peru and Bolivia share a border, so these 2 beautiful countries can easily be combined into one trip. While each is slightly different of course, they do share a lot of similarities between them. Peru is a little bit more expensive, but that only applies to major cities. As you make your way into the countryside, this country is very budget friendly as well.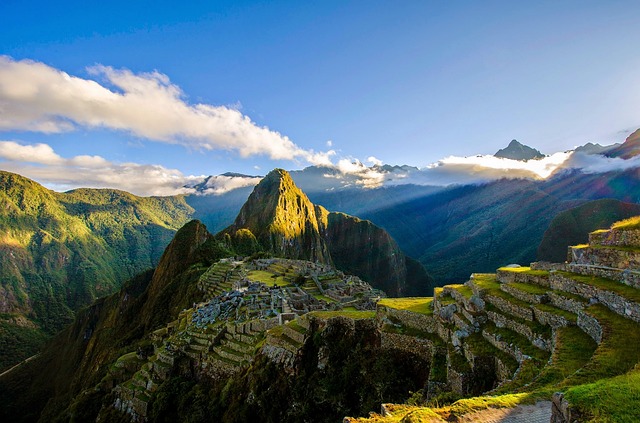 The main attraction in Peru is of course Machu Picchu – an ancient Incan citadel tucked away in the depths of the Andes. Treks to Machu Picchu can take up to a few days, and include camping as well. Aside from that, Peru has a ton of other fantastic attractions you could explore – whether it would be the rainforest or the mountains, or even the stunning colonial town of Cuzco.
6. Morocco
You could easily come up with a full list of African countries, each of them amazing and budget friendly. Still, Morocco has a very unique style and is actually quite different from anywhere else in the world. It is also one of the countries which is quickly becoming a touristic location, so chances to visit it with a sane budget are diminishing.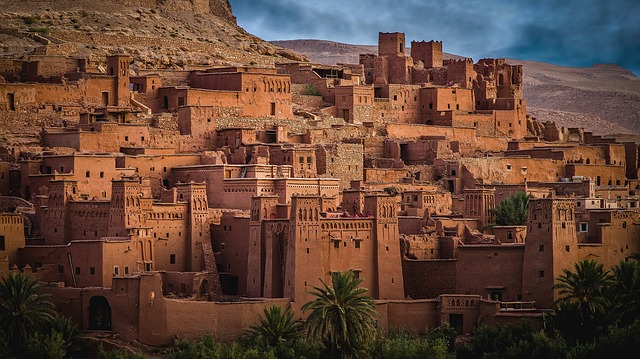 What makes Morocco such an interesting choice is the fact it embodies the Euro-African relationship and connection. Add in the predominant Islamic features and you get a special blend like nowhere else in the world. In many ways, Morocco is like a time capsule which lets you get a taste of how the world once was. It is so rich and diverse you can easily spend a few weeks there without getting bored even for a second. Better yet, its proximity to Europe also makes getting there so much easier and cheaper.
7. Azerbaijan
Another country which represents a fusion of cultures and ethnicities – The Azeri people come from all the surrounding countries, most notably Russia and Iran. It is an extremely fast-growing country, and the capital city of Baku is very modern and tourist-friendly. It is also another example of a place where you can travel in style and spend half of what you would if you'd visit a top tourist destination instead.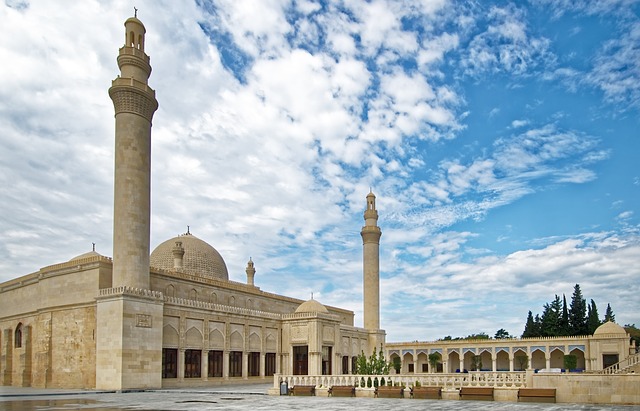 The countryside of Azerbaijan is equally stunning. The country is filled with mountains and lakes, and the weather is very hospitable. While the main focus remains at Baku, renting a car and going out on day trips is also highly recommended. If you feel really adventurous, you could even take a long road trip to Georgia, another amazing country bordering Azerbaijan.
8. The Czech Republic
Admittedly, the Czech Republic isn't as affordable as it once used to be. Prague is already a household name and a huge tourist magnet, and prices have soared accordingly. Still, it is obviously much cheaper than most other European countries. With some careful planning, you could still spend close to none and have a great time.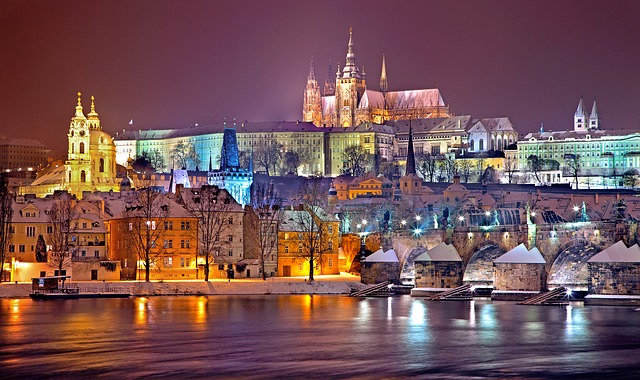 Backpacking through eastern Europe is never complete without a stop at Prague. The Czech capital is one of the most beautiful and fun-filled cities in Europe. It is also still a great location for backpackers. If you feel like you could handle it, venturing out to the countryside and smaller towns is an exciting adventure in its own right, and a very cost-effective one as well.
9. Turkey
Turkey is another fantastic choice, famous for being the place where east meets west. At no point this is better exemplified than Istanbul, one of the most beautiful and fascinating cities in the world. Istanbul is also a fantastic location for budget-oriented travelers, with tons of things to do there for free.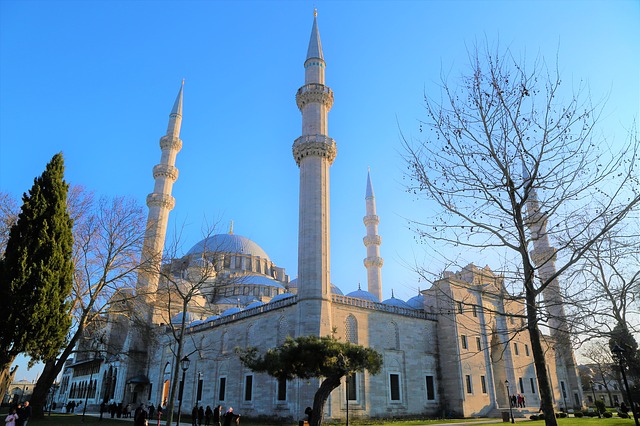 Outside of Istanbul, there is a lot of other things to discover. Turkey is a large country with many different attractions on offer. Historic ruins, tall mountains, hidden lakes and wonderful beaches are among the highlights of a visit there. Being a major transport hub doesn't hurt either, as flights from anywhere in the world are easily available and usually very cheap.
10. Portugal
Lastly, there is Portugal, one of the true hidden gems of western Europe. If you are based at the UK for example and looking for a cheap weekend getaway, there's no better choice right now. The food is fantastic and so are the beaches, and everything for only a fraction of the price you'd pay anywhere else in Europe.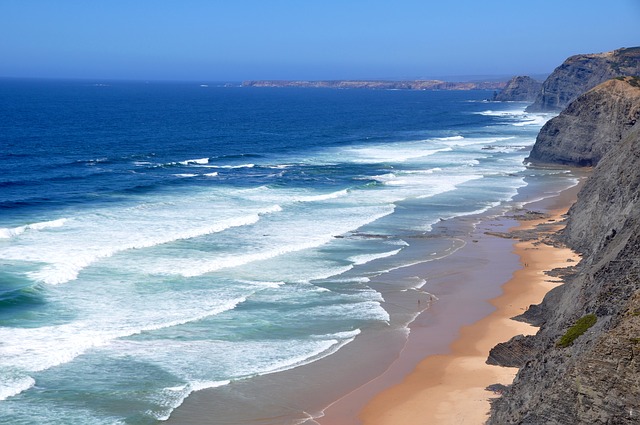 Portugal is not yet on most people's radar, but that just makes it much more appealing. The locals are very friendly and the overall atmosphere is very relaxed and laidback. You could find cheap hostels even at the smaller villages, but renting a small apartment is probably the best choice. Nightlife is also quite good, so Portugal offers a very good opportunity for a fun beach vacation close to home and at a reasonable price.
There you have it. My top 10 budget destinations around the world. Have you been to any of them?