I held the fig firmly between my fingers, hanging onto it like a prized possession. I watched through the goggles in awe as the fish nibbled away at it, their scales shining in the crystal clear water as the sun shone down. I even tried holding it between my teeth, they still kept coming. I am in the Montanejos hot springs, Valencia and on a tour with Valtournative, who specialise in these types of alternative tours.
The day started when I met Daniel my guide. Straight away he made me feel at ease and told me so much about the city of Valencia. We left the city and headed to Salto de la Novia where I headed underneath the waterfall armed with an umbrella (well it was November you know!). Daniel kept me engaged and told me the tragic story of the falls involving a young couple in love. Here we also came across some semi-wild goats dancing around on the slopes.
We headed off into to the countryside again passing through small villages and seeing the way of life in the Sierra Espadán mountains, rural Spain. We stopped at a great restaurant where we had a bite to eat and a tipple to drink. I have to say it was an amazing pizza that we ate and some lovely dips. We met the resident animals and I met Daniel's favourite cat.
The next stop was the highlight of the trip, Montanejos Hot Springs Valencia. Here we swam with the fish in the clearest of waters, jumped off rocks and got to soak in the medicinal mineral waters of the thermal springs. I am sure I came out looking younger. Armed with a Go Pro, Daniel took some really imaginative photos of me which really highlight the great time I had.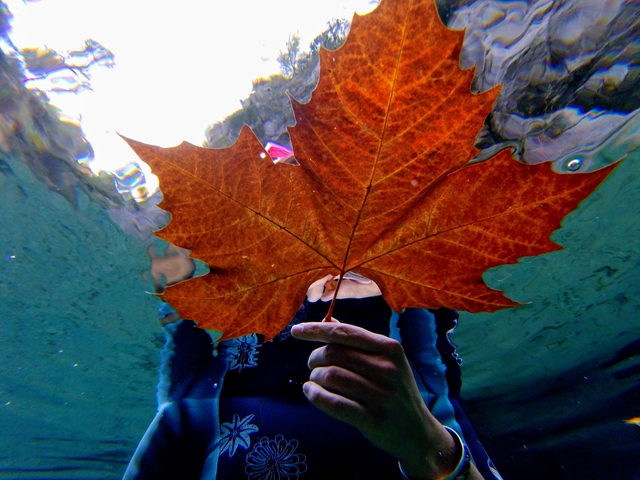 The next stop was a small hike and it was so much fun taking photos at a water outage area of a dam. Of course, we used our imaginations and the photos are hilarious. The amount of time Daniel put in ensuring that I had fun and taking creative photos was incredible.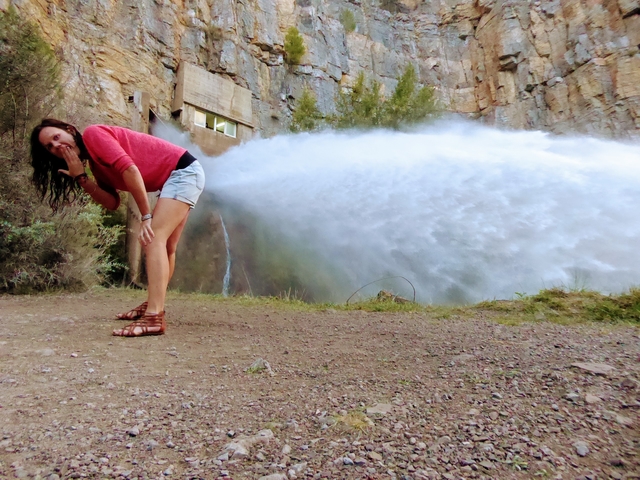 The day tour to Montanejos Hot Springs Valencia was a highlight of Spain for me. I really had a great time and it is something that I highly recommend to anyone who is considering visiting Valencia. It really helps that Daniel is so so knowledgeable about the area and engaging.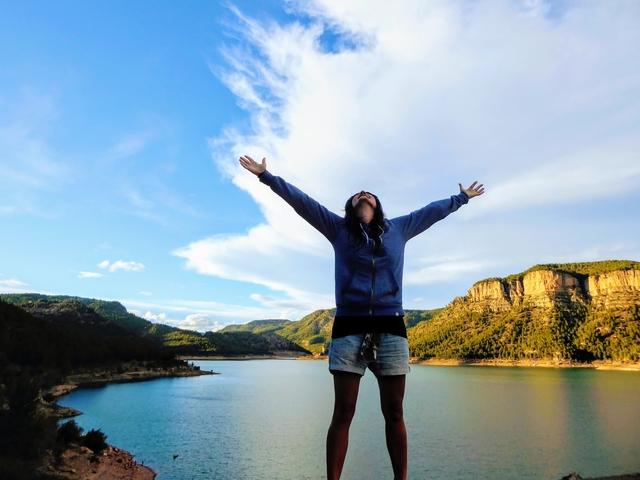 I have so many photos from this day so here is a selection of them:
Things to know about this tour to the Montanejos Hot Springs Valencia:
1/ Montanejos Hot Springs Valencia tour is approx 7 hours long, running from 10 am – 5 pm.
2/ Valtournative will provide you with good quality equipment including wetsuits if required in the Springs. The Montanejos Hot Springs are usually 25°C but this can depend on the time of year. I was warm enough in November with the wetsuit on.
3/ The Montanejos Hot Springs tour with Valtournative costs just €69 per person including transport, hotel pickup and drop off, visits to villages, mountain springs, and a private guide.
What do you think of my trip with Valtournative to Montanejos Hot Springs Valencia? Would you like to swim so close to the fishes? Don't forget to subscribe (It's free!) to my blog to receive my up to date travels around the world and to read more like this. Happy travels.
Disclaimer: I was hosted kindly by Valtournative on this tour but as always my opinions are my own.