I am really pleased to announce that I have been nominated for the Versatile Blogger Award by Diana and Hope from MVMT blog and later by Outside the bubble. MVMT Blog are two sisters who, following their hike of Trolltunga in Norway, decided to share their tips and experiences on travel. You can follow them on their Facebook page, Pinterest and Twitter and I also recommend that you check out their Instagram as they truly have some amazing photos on there.
To accept this blogger award I need to tell you seven things about myself. Then, I will nominate other bloggers whose blogs I love to read so that I can share them with you to showcase their talents. Other than talking about my travels, I find it very difficult to talk about myself. Therefore, I have asked on my Facebook page and these are what you lovely people want to know:
1. What is your favourite song and the memory that comes with it? – Jackie, UK
Wow this is a hard one. I think it has to be Crash Land by Twin Atlantic. My favourite memory from this song is being at Leeds Festival with my best friend Rachael and watching them. We had a great weekend and actually showed that you do not have to spend a fortune at festivals, choosing to cook our meals on a bbq and drink our own booze at the campsite. We also came up with a few imaginative ideas to get our alcohol into the arena but I cannot deny or confirm if we carried this out. Perhaps I need to do a blog post on this!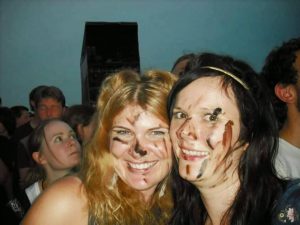 2. We all know about your travels but what is your home like? – Shane, UK
I live in a small village in the north of England. My home has lots of things in that I have collected from my travels but also things from the local area. I have a driftwood coat hook which I made from driftwood from the local beach. I think that is the favourite thing I have made.
I also have a big garden where I grow my own vegetables during the summer. I have three cats who love roaming around the fields. I love my home but I just have an overwhelming urge to travel.
3. What made you become a vegetarian? – Rachael, UK
Thank you fellow vegetarian and best friend. I always had a love of animals and could never kill anything, not even a fly. After spending time up at the riding stables, at the farm opposite where the calves would suckle our fingers and with our pet chickens, Mr and Mrs Cluck (both females), I became more and more fussy about what I ate. The complete turning point for me was seeing a documentary on them slaughtering pigs. I have now been a vegetarian for over 20 years.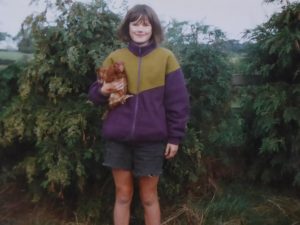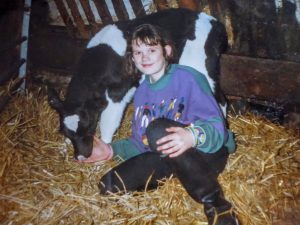 4. I know you have volunteered abroad as a nurse. Can you tell me some of the main differences you saw? – Hannah, UK
I have been to Mombasa, Kenya four times and have always volunteered in the hospital there. When I first went they had no running water, this has since been put in. They also have  cardboard sharps bins (for disposing of used needles) and sometimes the needles would stick out of the sides. In the UK these are plastic. Families would come and carry out any washing and feeding of the patients. This freed up the time for the nurses to carry out nursing care. There was a really nice sense of family there. Also test results would come back in minutes. What a service! Things were basic there but they managed.
5. TV, books or Film? – Thomas, OZ
I rarely have time to watch tv as I am always busy in my garden, with friends or working on my blog. I do like to watch films but I only occasionally get to watch them. I think I am going to have to say books here. My favourite books are the Shantaram. It will take you so long to read but is really interesting. It is about an escaped convict from Australia who makes a slum in Mumbai his home. I have been to that slum when I was in India. Also Three cups of Tea. A great inspirational book about providing education for girls in Pakistan.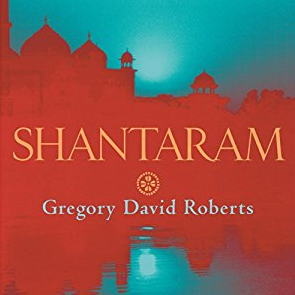 6. What was your first pet? – Ellen, UK
Are we talking about first traditional pets as I had many a stick insect, giant African land snail and caterpillar as a pet when I was younger. My first warm blooded pet was a hamster called Whisky. I remember finding him curled up in a ball and cold. I thought he was dead but then he moved a little as I held him in my hands. It turned out he was hibernating. He was very lucky not to be buried alive that day. As a family, we never kept animals in cages. Hamsters used to run around the lounge of an evening, Rabbits had the full run of the garden in the day time.
7. Most memorable moment from your childhood? – Kallsy, USA
Wow, that is hard as I have had so many lovely moments as a child. I think a moment I most remember is going to see the red squirrels near Liverpool, England where my Grandad and cousins live. It is by the sea and as you walk through the pine forests you can feed the wild red squirrels. I returned here a few months ago. There are not as many squirrels as I remember but they are still there.
And here are my nominations for the Versatile Blogger Award. These guys are great and you should really check them out.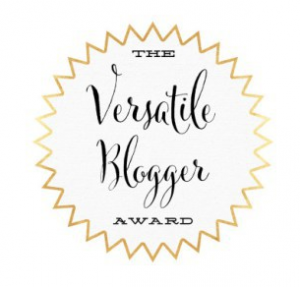 This couple have come up with the great concept of talking to other travellers about travel whilst drinking a bottle of wine and they stop once they have finished said bottle. The unique concept of their blog makes them worthy of a nomination for the Versatile Blogger Award. Check out their podcast on Sound Cloud.
 Sara has some great posts on Africa. However, she also has some really interesting places beyond hence her blog name. Check out her Travellers Tales post which features me, HERE .
Bianca's blog focuses on fair travel. She has been to 41 countries and has some really interesting posts. Check out her ethical eateries and her destinations list to know why I nominated her for this Versatile Blogger Award. 
4/ Fashion Frenesia  
A great blog covering a range of subjects; fashion, beauty, food and health as well as travel. Check out her 10 reasons to travel solo once in your life.
5/ Broken Jaw Travel
This blog is a collection of hilarious travel related stories and tips. They really will make you smile and funnily enough, you will still be able to relate to them. This blog is a definite must in my list of nominations for this blogger award. 
Written by a Navy Spouse who tells her story about travelling all over the world with a toddler. This is heart warming stories about a lovely family on their travels.
This is a blog by Arnav who was born into travel due to being, as he puts it, 'an army brat' 🙂 Each month he goes somewhere new and now has a website full of travel inspiration mostly focusing on India.
This blog has everything you need to know, in one place. From destination advice from all over the world, to Tips and fun facts and reviews, blogger Sixtina has written about it all. In addition check out her Instagram . Its grid is so pretty!
9/ Kenzient
A blog by a travel and beauty addict as well as an aspiring photographer. Kenzie has written a guest blog for me previously which can be checked out HERE.  
10/ Ben and Jess adventures 
A blog by . . . Ben and Jess, a couple from England. Check out their  'Tales from our travels' section. There are some really inspiring posts here mostly from Australia and South Africa.
11/ The Viking Abroad  is brought to you by Vibeke, travel blogger and photographer. She is Norwegian and currently lives in Ecuador with her boyfriend so has a lot of value to give on living abroad and what it is like to live in Ecuador. Check out her guest blog post HERE. 
12/ Out of the 306
This is a travel and lifestyle blog by Canadian blogger, Cristie who is, as she puts it; wife, paralegal, and adventurer. Check out her Hawaii cliff jumping experience which went wrong. You will also find other unique and interesting posts to get an insight as to why I nominate her for this blogger award. 
13/ The Humming Bird Travel
Check out the Travel and science section for some seriously interesting information from why mosquitos bite certain people to the wanderlust gene.
14/ Now Boarding For
A blog written by a couple who, as children, grew up on adventures. Once they met they saved and headed off to travel the world.
15/ Itchy Feet Blog
This blog is written by two teenagers. Their blog gives you information about different destinations as well as weekly quotes.
Did I miss other bloggers who might be worthy of this blogger award? Don't forget to subscribe to my blog (it's free) to receive fortnightly emails about my most recent posts!