As I hang over the waterfall, I watch the water rush past me. I haven't fallen, I have decided to do this for fun, in several places, on this via ferrata route in Wanaka, New Zealand to add a bit more adrenaline. I am climbing vertically beside the waterfall feeling free but still held in place by a harness and a metal rope. This is a via ferrata route next to a 60 metre waterfall, the highest waterfall climb on the planet and I am climbing the Wild Thing Route thanks to Wildwire Wanaka.
For those who do not know what via ferrata is, it literally translates to 'iron road'. It was used In WW1 to help transport troops across steep mountain ranges and was used in North Italy, a route I have been lucky enough to climb. Climbers have a harness and three sets of carabiners and are always held onto the metal cable by two of the carabiners.
Wildwire incorporates this traditional WW1 method along with metal ladders, rope bridges and stream crossings to give you a breathtaking and exciting experience. We crossed five suspension bridges, all of which we were able to hang off, hands and feet free, one of which was a three-wire bridge.
And once you get to your finishing point on the waterfall which depends on which route you take, you get an amazing lunch. We had a delicious wrap and the most tingling ginger slice I have ever eaten, from one of the best eateries in Wanaka – eaten with wonderful views from the waterfall.
So if you are in Wanaka, New Zealand's South Island then I highly recommend you check out Wildwires's website and take a tour with them.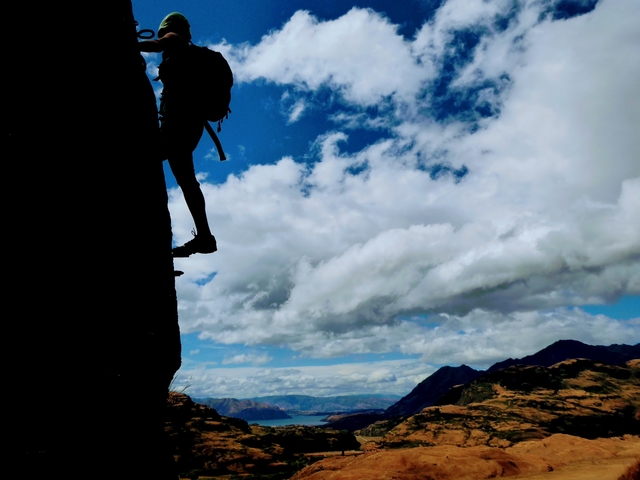 Things to know about the Wild Thing Via Ferrata:
1/ At the time of undertaking the activity, the Wild Thing via ferrata route with Wildwire Wanaka costs $249 per person
2/ The complete tour including transport from Wanaka is approx 5 hours.
3/ You need to be moderately fit to complete this route.
4/ You need to be 12 years old or older to go on the Wild Thing Tour.
5/ Lunch is included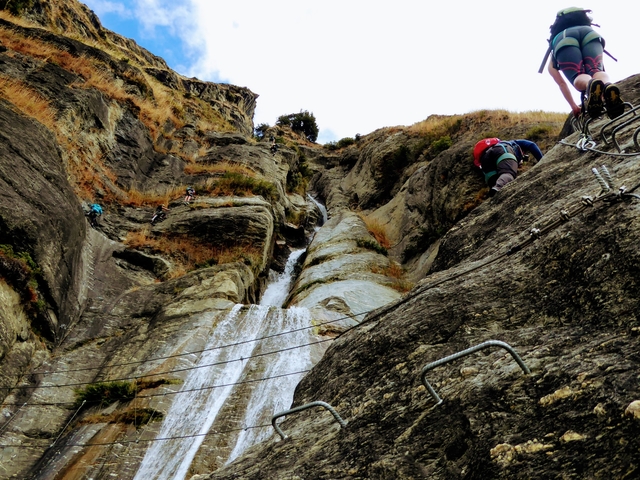 Things to know about Wildwire Wanaka:
1/ Wildwire Wanaka has three different trips on their route up the 60-metre waterfall. Go Wild which is their easiest route, Wild Thing which is their moderate route and Lord of the Rungs where you are transported back down by helicopter.
2/ All safety equipment is provided. They demonstrate and allow you time to practice the Via Ferrata technique before you climb. An experienced guide is with you at all times and will give you support according to your needs.
3/ Wildwire provide the transport to and from Twin Waterfalls or you can arrange to meet them there.
4/ Open all year round.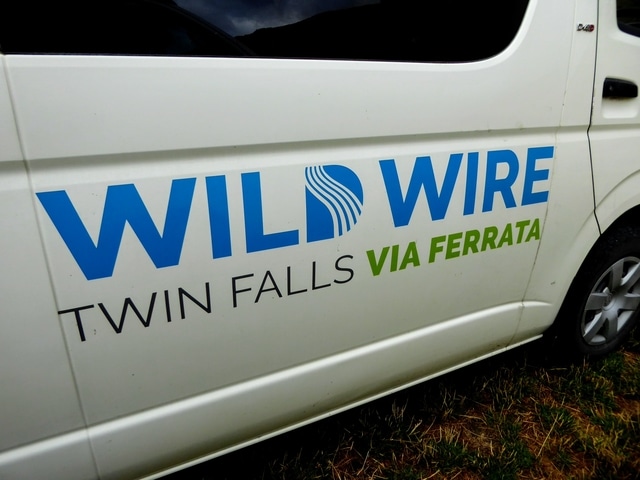 5/ You get snacks on all trips and on the Wild Thing and Lord of the Rungs, a delicious lunch is supplied. Makes sure you let them know if you are vegetarian or vegan or have other dietary requirements.
6/ For bookings of more than 8 people, please view their custom climbs page on their website.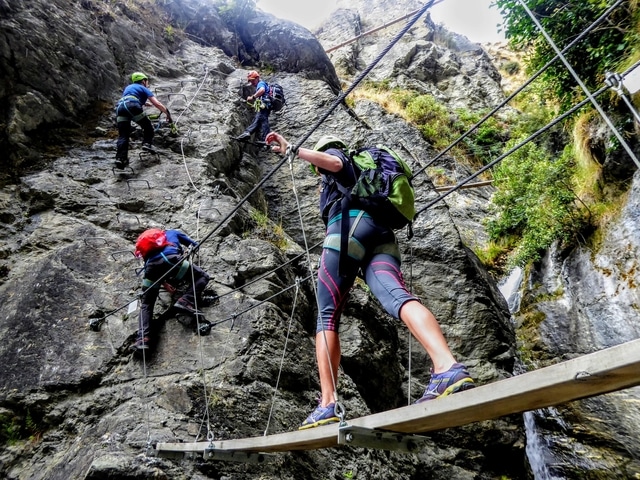 Things you need on your Wildwire via ferrata trip:
1/ Good walking shoes.
2/ Wear active clothes as freedom of movement is required. Take a waterproof because New Zealand weather is unpredictable. Check the Met Office weather forecast for Treble Cone Ski Field as this is the location of the climb.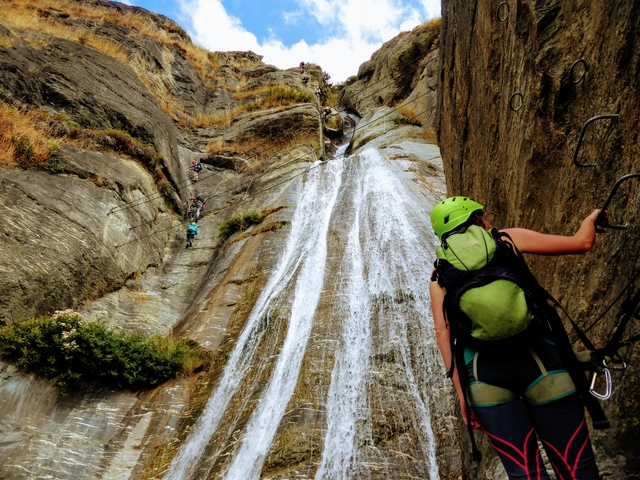 3/ A sun hat and sunscreen although on the trip I took, they provided sunscreen.
4/ A water bottle, they provide water to top this up.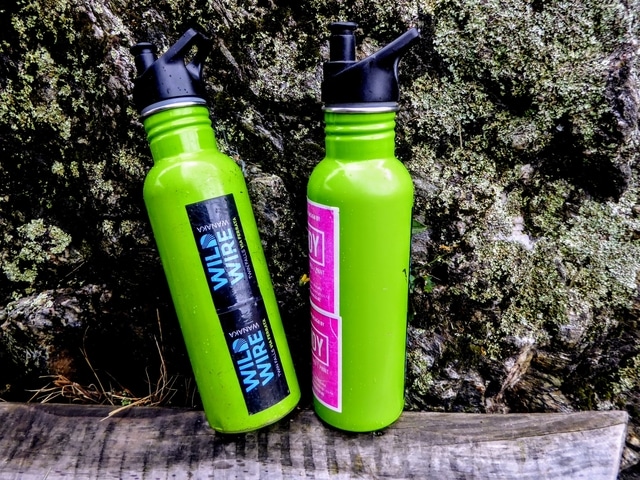 5/ Bring your camera at your own risk. A small camera with a wrist strap and a handy coat pocket is ok which is what I used. I also used my phone however be aware that there have been many phones and GoPros that have ended up in the bottom of the waterfall. Wildwire can provide GoPro attachments on some helmets, you are best to contact them in advance to ensure you get one of these.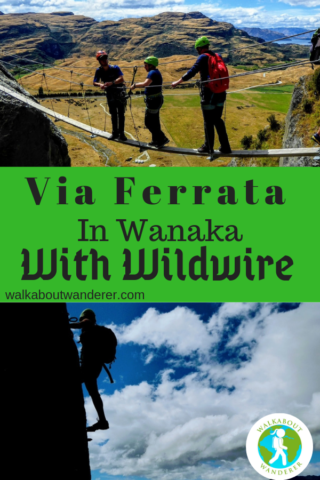 Disclaimer: Wildwire hosted us on this tour however all of my thoughts about this trip as always are my own.