Paris, one of the major European cities, isn't ideal for the budget traveller. With accommodation costs reaching a massive high it is hard to make your money stretch. This is why within this tourist guide to Paris, I have found these top ten things to do for free in Paris. With my help hopefully, your money will go a little further without threatening your enjoyment of this beautiful city whilst giving you lots of activities and fun things to do in Paris.
I have visited Paris a few times but this trip was the start of something big as I was travelling around Europe and living and sleeping in my car. I didn't actually know where I was going, just that I was heading towards Orléans to visit my friend at Dover where I had crossed from was so close.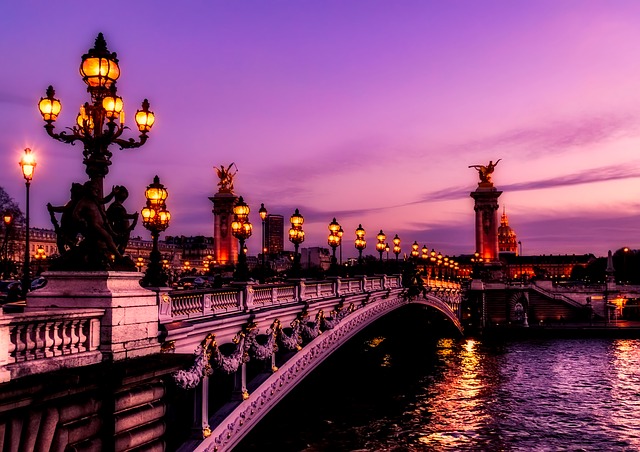 Why you should visit Paris in France.
Paris usually ends up on peoples bucket lists. Its known as one of the most romantic cities in the world. The Eiffel tower is a well-known landmark and everyone wants to try french wine in France. But being on everyone else's bucket list isn't a good enough reason for me to go. The reason why I have revisited Paris for my third time isn't due to the ease of getting there from the UK or because I want to sip wine with a loved one. It is because of the architecture, the quirky places I have found and of course the sunset from my favourite night time hangouts. Paris is full of culture which will leave you addicted. You will understand why after reading this budget tourist guide to Paris.
No 1. Free things to do in Paris: Visit Notre Dame Cathedral
Everyone has heard of the hunchback of Notre Dame. Well did you know you can visit the inspiration for the book and film for free? There is no charge to enter the Cathedral, which is why I have added this as one of the top ten things to do in Paris for free. But if you want to climb its towers then you have to pay.
Covered in gargoyles, this Gothic landmark is wonderful to view even from the outside. There are a few nice viewing points such as the square in front of the cathedral, and from the Seine river.
No 2. Free things to do in Paris: Take in the city at Basilique du Sacré Coeur.
This white marble church gives you incredible views over the city. I highly recommend going there just before sunset so you can see it both in the daylight and at night. It stands on top of a hill in the lively Montmartre district meaning after you have watched the sun set, there are plenty of things to do. You can enter the church for free; however you have to pay to climb the dome and enter the crypt.
My recommendation if travelling on a budget is to watch the sunset at Basilique du Sacré Coeur with a bottle of wine and a pizza. Sit and watch the street performers and chat to other people in the area. It is also a great place to people watch.
No 3. Free things to do in Paris: Feel the love at the Love Wall
Not far from Basilique du Sacré Coeur lies this mushy wall. Paris is known as a romantic city and one of the most expressive places of this is the Love Wall. This mural has "I Love You" written in hundreds of languages.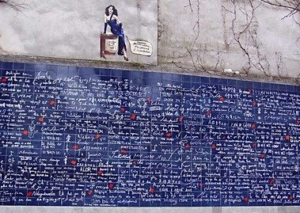 Designed by Fédéric Baron, who started collecting them in 1992 before artist Claire Kito drew the mural. It's not far from the gleaming white Sacré-Coeur Basilica, an iconic Parisian attraction that can also be visited for free.
No 4. Free things to do in Paris: View the Eiffel tower at Parc du Champ de Mars
This is the park area around the Eiffel Tower. It is one of the recommended romantic things to do in Paris. Taking the lift to the top of the Eiffel tower is expensive but you can visit the area for free.
The park is kept in amazing condition and it is lovely to sit there with a picnic whilst waiting for the Eiffel tower to be lit up at night.
No 5. Free things to do in Paris: Visit the dead at Cimitière du Père Lachaise
Visiting cemeteries is becoming more and more popular especially seeing as modern day places to lay the dead are just not as beautiful as they once were. Check out Cimitière du Père Lachaise where you will find legendary icons such as Proust and Balzac as well as more modern ones such as Oscar Wilde and Edith Piaf.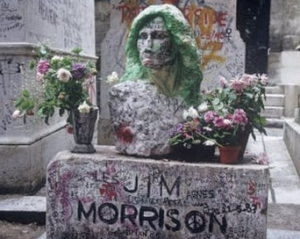 The highlight has to be Jim Morrison who was laid to rest here. However, his grave is barricaded off to protect him from his more extreme fans who visit him here in their thousands each year.
No 6. Free things to do in Paris: walk the La Promenade Plantée
This walkway is on an old elevated railway line which is lined with trees. It was opened in 1993, prior to New York's similar High Line project. Hiking the 4.5km trail is a great way to explore Paris as it takes you up and down staircases and along viaducts and crossing streets giving you a bird's eye view of the area.
It will also lead you across a bridge called Le Viaduc des Arts whose arches are now occupied by galleries.
No 7. Free things to do in Paris: wander around Le Marais
Looking for a nice stroll? – then head over to the Marais district. The Louis XIV trail passes through the Jewish quarter. There is also a wide selection of vintage shops in this area.
No 8. Free things to do in Paris: Relax in Jardin du Luxembourg
Take a stroll through the second largest park in Paris. Built in the 17th century, it contains hundreds of fountains, statues and monuments.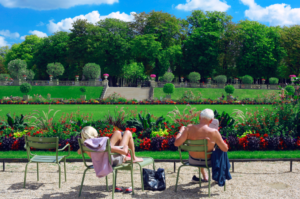 Close to many of the other Paris sights you can walk here and spend a day here, wandering around, people watching and relaxing.
No 9. Free things to do in Paris: Go back in time at Arènes de Lutèce
Overshadowed by buildings, it is surprising to find this semi-circular amphitheatre reminding you of Paris's Roman past. It could hold 15,000 people to watch the gladiator combats and dates back to the 1st century AD. It is now used as a local park but still has the stone seats and areas where the wild animals were kept.
No 10. Free things to do in Paris: Stroll along Canal St-Martin
Wander along the water's edge of the St-Martin Canal, where all the cool people hang out. This is a great place to people watch and see the locals at the waterside bars.
Take a picnic and enjoy the tranquility at various points along the canal.
Bonus 11. Make the most of free first Sundays
And here is a bonus free thing to do in Paris. If you get your timing right you can make the most of the free entry to a lot of the museums and monuments in Paris due to the free first Sundays programme. This includes the Louvre and Musee d'Orsay.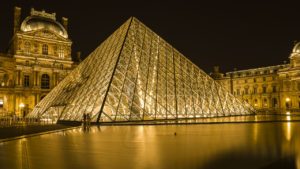 Other things to do in Paris, France.
Additional things to know when visiting Paris in France.
1/ Ask to see if you get a student discount or a discount for being under 27 years old. A lot of places will give you a discount however you will require proof that you are a student or proof of your age.
2/ Check out the Paris Visit pass which is a Paris Transport travel card allowing unlimited travel on the bus, metro, tramway and RER networks in Paris and its suburbs. You can buy these 1, 2. 3 and 5 day passes here.
When to go to Paris in France.
This is a hard question as Paris is the place for lovers all year round. There is the romance of Christmas and New Year and then soon it is time for Valentine's day, next you have Easter when people have their holidays and then it is summer when everyone wants that special photo of the Eiffel tower with their one true love.
My best advice to you is to avoid the major holiday dates and summer holidays to ensure that your accommodation hasn't just doubled in price. Head for the shoulder season for the weather such a may and June and September and October.when the weather will still be pleasant and keep an eye out for great deals.
How to get to Paris, France.
By car
Travelling into Paris by car can be a nightmare. The autoroutes which link Paris with the rest of France are always busy and traffic jams during rush hour and school holidays can really slow down your travel. As for parking in Paris, well as you can imagine this costs a lot. I would highly recommend that you park at a suburban train station and use the train as your mode of transport into Paris.
By bus
The buses from other cities in Europe arrive at the Gare Routiere Internationale in the east of central Paris. It is contacted to the Metro at Gallieni station on Line 3. Eurolines, FlixBus, and Starshipper are all long-distance bus companies which have services to and from Paris.
By train
The station that you travel to and from all depends on your country of departure/destination so it could be one of the 6 major stations in Paris. Gare de l'Est, Gare d'Austerlitz, Gare de Lyon, Gare Montparnasse, Gare St Lazare, Gare du Nord. You can find out more about which trains service which areas in this post. The Eurostar trains can take you to and from London in just 3 hours. This also leaves Gare du Nord.
By plane
You can find budget flights from a lot of major cities in Europe to Paris. You will arrive at either Charles De Gaulle or Orly Airport which are both just 45 minutes from the centre of Paris when traffic isn't too bad. The easiest way to get from the airport is by taxi which will cost about 30 euros from Orly and around 55 euros from Charles De Gaulle. However, be warned that the rates go up 30% between 7 pm and 6 am and there is a charge of 1.50 euros per bag.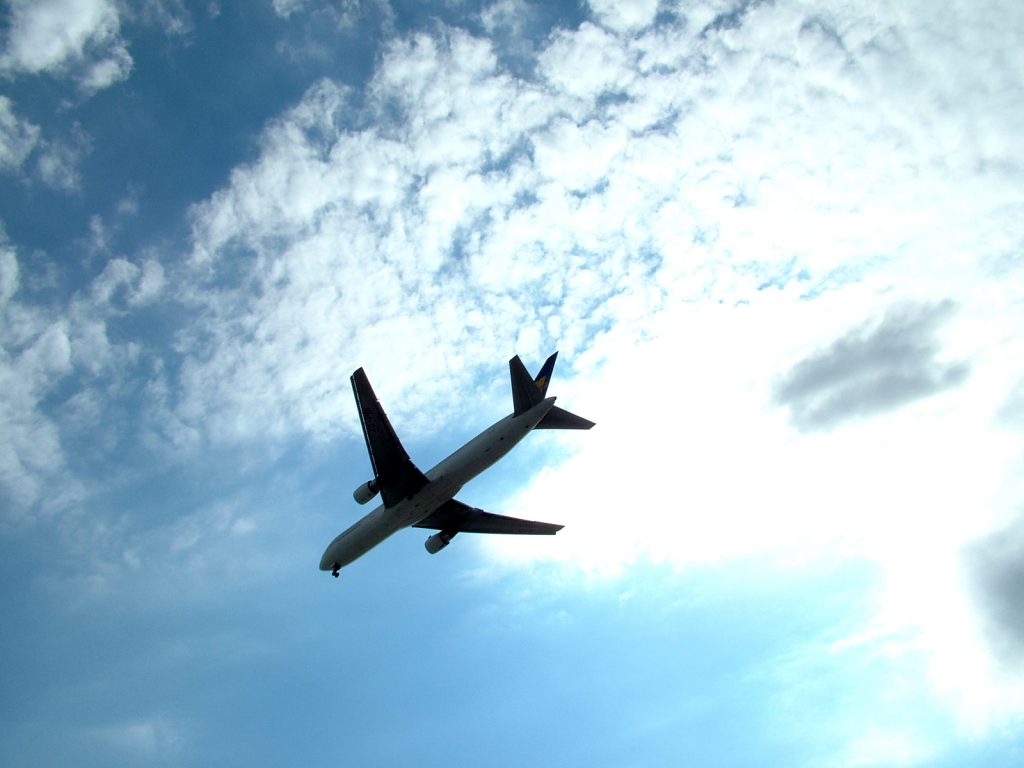 Other ways to get from Charles De Gaulle is by train which leave every 15 minutes between 5:30 am and midnight from the airport station to Gare du Nord, Chatelet Les Halles and Luxembourg stations. From Orly airport, you can take a shuttle bus to the train station where every 15minutes a train leaves which leaves every 15 minutes to Gare d'Austerlits, St Michel/Notre Dame and Invalides stations between 5:30 am and 11 pm.
Where to stay in Paris, France.
Staying in a popular city like Paris can be pricey so here are a few options that will cover all budgets.
Budget:
Don't forget to take a look on CouchSurfing in plenty of time before your trip and see if there is someone who is willing to host you in Paris. Safety is of importance so check out my post on how to stay safe whilst Couchsurfing.
Airbnb is great for finding places to stay on all budgets. You can either rent a room in a shared house or find an apartment to yourself. Don't forget to use my link to get money off your first Airbnb stay.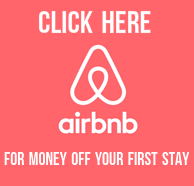 A good budget option for Paris is to stay in one of its many budget hotels such as HotelF1 Villepinte. This no-frills room is in a handy location next to Gare de Villepinte. It has a 24-hour desk which is handy for those late night/early morning flights.
Mid-range:
Again check out Airbnb where you can pick up a beautiful apartment for not too much damage to your purse strings. Alternatively, take a look at Hôtel Saint Alban in La Varenne Saint-Hilaire area of Paris. It has good reviews as well as free parking.
Luxury:
For those who are looking for something a little bit extra special, then look no further than Hotel Bel Ami. In a superb location within the heart of Paris, it has everything you need for that perfect trip including a spa and great food
Travelling in Paris doesn't have to be expensive, in fact, it is pretty easy to travel in the whole of France on a budget. You just need to do your research on budget things to do an know simple trips to keep the costs of your trips down.
So there you have it, my top 10 free things to do in the beautiful French city of Paris. Have you got any other recommendations to do? Are you heading to any other cities around the world? Check out my other 1o free things to do guides. And don't forget to subscribe to my blog (It's Free) to get many other travel tips or inspiring ideas for trips.

Just a note to say:
Have you noticed I do not have intrusive adverts on my page making the site run slow for you, or that interrupt your reading. This is because I want to make your reading experience as pleasant as possible. Writing blog posts isn't as easy as it looks. I spend a long time making sure I give you correct information about places, edit the posts so they read well and then add the edited photos I have taken or add the google maps location. I do this as I love to travel and love helping other people to travel. If you enjoyed what you have read then there are other ways you can support me as a travel blogger other than putting up with annoying adverts:
You could buy me a coffee
Use the links on my sources page which are affiliates.
– Head over to Amazon to buy some products using this link .
– Looking for website hosting? Take a look at Bluehost using this link.
– Need to book some accommodation then check out hotels.com,  Booking.com and Skyscanner for flights, check them out using this link.
Thank you for your support.