For over two months now I have been living out of a car and travelling round Europe.  I bought my Nissan X-trail the day before I drove down to the south of England and boarded a ferry to France. The reason why I bought it? Well, I could lie down fully when the back seats are down meaning I could sleep in my car comfortably.
Fast forward just a few days and I had a lovely camping car with curtains and a blow up bed.  This post is all about how I did this and how I am now living in my car.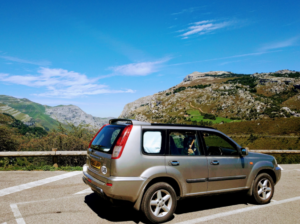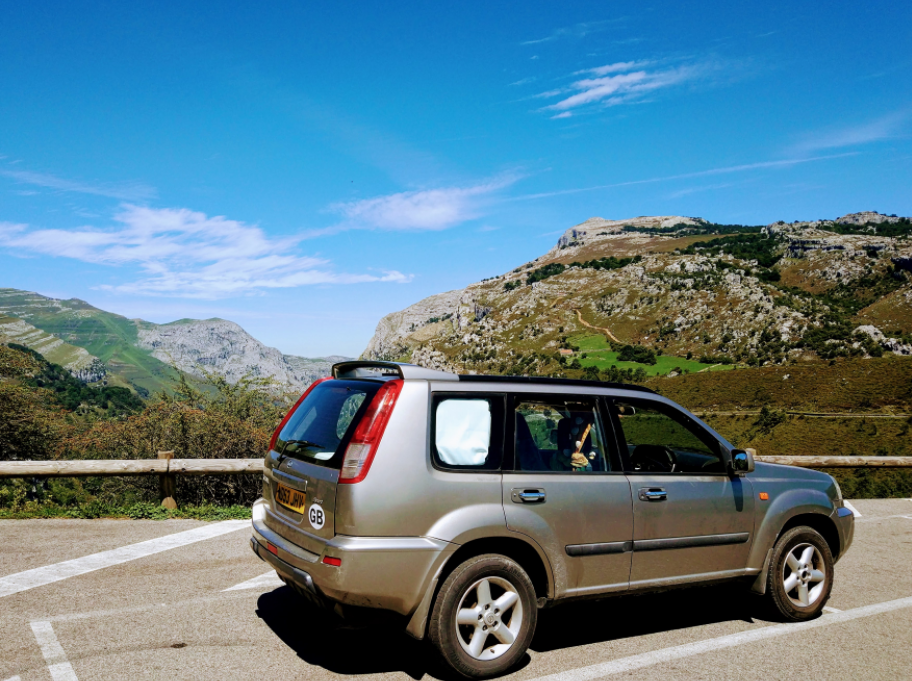 It was a little bit rushed to be honest as I only had 3 weeks at home after 8 months of travels before I was heading off on my next adventure onto mainland Europe. I had previously  thought about buying a campervan but wrote it off due to the expense of fuel and ferries for a campervan. Living in my car would be so much cheaper but my plan was to CouchSurf my way round Europe.
Then just a few day before I was about to leave,  my friend suggested that he might be looking at selling his Nissan X-trail and that the back was big enough to lie fully down.  I jumped into action as it needed MOTing soon and I wasn't going to be bringing it back to the UK for that.  The day before I was leaving,  the 14 year old car passed it's MOT and I was good to go.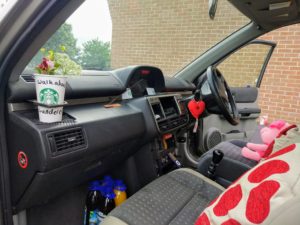 I managed to find an insurance company who would let me drive for an extended time abroad and I booked my ferry from Dover to Calais. Since I was only allowed back home for 21 days on my travel insurance terms, I had to leave the country on July 15th so there was no time for modifications or even thoughts as to what to pack.
After spending a night in an Airbnb near Calais I headed over to Orleans  to stay with my friend Céline for a few days.  Céline is amazing on the sewing machine and kindly helped me make some blinds and curtains for the car for privacy. It makes living in my car so much nicer knowing that it is private.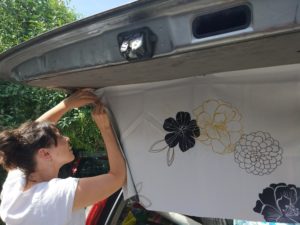 It is surprising what some Velcro, blackout material and an extendable shower pole can do.  It really keeps the daylight and prying eyes out whilst allowing me to transform it back to a normal car by day.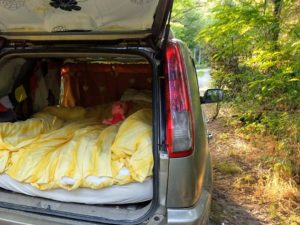 Changing it from a car I was sleeping in to one that I could take passengers meant I could rent out my spare seats when travelling longer journeys. Websites like Blablacars makes this so easy. This would help me pay for fuel and any toll roads.
Next I checked if my blow up bed fitted when the back seats were down.  Not only did it fit a single bed but it also fitted a double air bed.  I had brought a duvet and pillows from home.  It was becoming a proper home. With the addition of an electric cooler box,  a stove and plastic plates,  I had a fully functioning kitchen.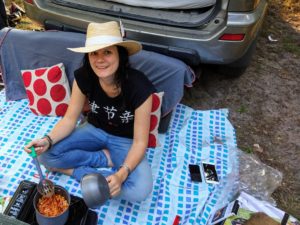 My plan? Well I didn't really have a plan. I was just going to drive and see where I ended up. I had a slight plan to head towards Spain but as I didn't have a time limit, I was happy to take any route.
So what's in store for me. Well you will have to continue to follow my blog. All I can say is that I have seen some amazing places, met some amazing people and rescued a few animals on the way.
So for now, let me leave you with this video which shows you why my Nissan X-Trail has been the perfect car to live out of and to sleep in.
Would this type of travelling appeal to you? What's the best road trip that you have taken? What are your car living essentials? And don't forget to subscribe to my blog (It's free) to follow my adventures and get travel tips to your inbox fortnightly.
Disclaimer; this post contains affiliate links meaning at no extra cost to you, I receive a small amount of money when you purchase them to help with running costs of my blog. All thoughts I have on these items are my own and I would only ever recommend products I truly believe in. Please support my blog by using the links.