For years I have been travelling fast.  Trying to see the highlights of a country in the time that I managed to take off work.  Twenty-five days in Brazil, three weeks in India, Two weeks to travel through Italy etc. Truly believing I was seeing the world.
But now things have changed for me.  After quitting my job at the end of 2016,  I haven't looked back. Slow travel is my thing,  and even more so, slow travel by road. Not by bus and trains but self-drives are my preference.
Wherever possible, I have driven my own vehicle, however where this isn't possible, I am not averse to hiring a car or RV. Travelling by RV does reduce your cost of accommodation but is more expensive to do which often levels it out against the cost of car hire plus accommodation. There are ways I make sure I do this on a budget and safely.
Skyscanner.
I love Skyscanner and use them all the time when searching for flights, but did you know that they also search for the best car hire deals? They will bring them up in a nice list format and then send you directly to the dealer's website where you can find more information.
You can see the size of the car in Skyscanner list and any extras or restrictions that might come with it such as limited mileage. Be aware that hiring a car for 1 week might be less expensive than hiring it for 4 days so factor this into your plans.
Be Insured.
I never buy hire car insurance straight from the dealer. This is where they get you and make their money with the extra add-ons. I go to a broker and get year-long hire car insurance which works out a lot cheaper, even if you are just taking one trip. You can get it to cover just Europe or Worldwide depending on future travel plans. Additionally, you can be the main driver and it also covers the second driver as long as they are named on the hire policy.
Check the car.
It is always good practice to check the car against the sheet they give you to make sure any damage is marked. As well as this, I always take photos and video the external areas of the car, the mileage, the fuel gauge and any warning lights making sure the date and time are documented on my phone. I then do this again when I return the car.
It has been known for budget car hire to claim there is damage to the car to boost their profits, something that I don't want to happen to me. This really protects me and as I make it clear I am doing this, I guess they wouldn't want the hassle of trying this with me.
Fuel it up.
Always, always read the fuel policy and adhere to it or else you will land yourself with an outrageous charge for the hire car company to fill it up for you. If your policy stated that it needs to be filled to the same level that you picked it up as make sure the correct level is marked in the paperwork and photograph this. Also, know that the fuel stations near the airport are more expensive. Try and use one close by but not the nearest.
Van life
I have now travelled long term by driving two private vehicles abroad, one that I owned, and one that a good friend owned. Clyde was the first. He was an old Nissan Xtrail that I converted into a camping car whilst on the road. He made it over 10,000 miles through the north of France and Spain and down through Portugal and back through the south of Spain and France.
He was my transport and my home for 4.5 months and worked out really well. Due to his minimal size, I couldn't stay in him every night for this amount of time or else I would have gone a little crazy but with the right amount of Airbnb and Couchsurfing opportunities and with strangers inviting me into their homes, it worked out well.
Next is Kauai, my friend's campervan in New Zealand. Just being a small van, we were again pretty cosy in there, but once again, places to stay became available from strangers who are now friends to make it a healthy mixture of van life and standing up straight life. Being small, it was also easy to manoeuvre and had enough mirrors to see all its blind spots.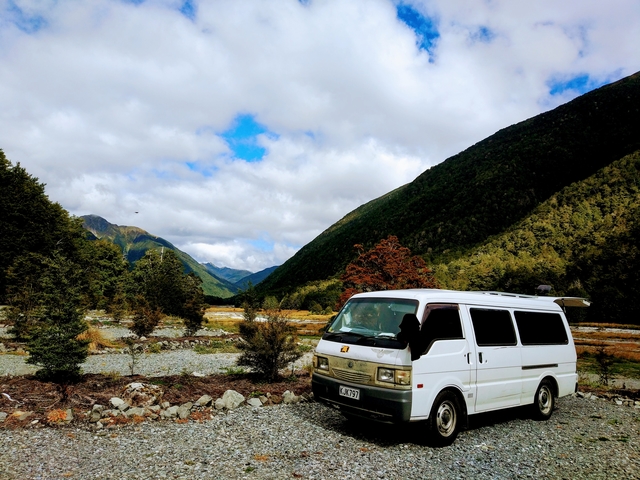 My newest project back at home is my van, a self build. Being a high top, long wheel base, there is plenty of space to move around in it. But this comes with the downside of being difficult to manoeuvre which is where sites like TadiBrothers come in handy. For me, a reversing camera is necessary, especially when driving such a big van where visibility out of the back window is zero.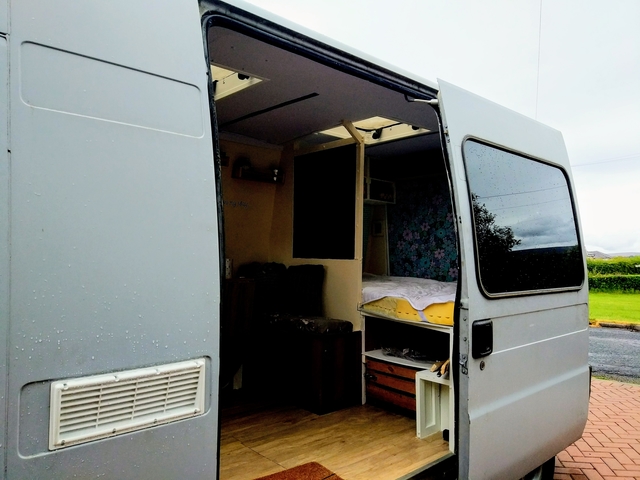 So for me, the future is travel by self-drive, preferably in a home with wheels rather than just hiring a car. For me, it makes a country more accessible, opens up opportunities and makes a trip more interesting. It doesn't mean I will completely stop travelling a country by my old fashioned methods of long haul bus trips, sleeper trains and bargain flights, it just means that these types of trips will reduce. It is all about what you value, and for me, it is having unique experiences which I just can't get on that same old tourist trail.
Please comment below if you have any additional thoughts or tips on travelling by road. Would you like to go on a self-drive holiday? Don't forget to subscribe (it's free!) to my blog for more posts like this and interesting travel stories.