I met so many amazing South Korea people during my visit to the country. Hence, I really wanted to share with you about them, their story, and what I have learn from them.
"We don't meet people by accident.

They are meant to cross our path for a reason"
South Korea People 1: The Escapee
I think the first person who really made me stop and think is the North Korean defector who I met whilst undertaking the DMZ tour. She lived in North Korea near the Chinese border with her husband. As she was able to receive a Chinese TV signal, she learned what life outside North Korea was like. People within her village were starving, freezing to death in winter and living in poverty. She spoke about only those in the Army having a good quality of life. Electricity was rationed and there were public executions and concentration camps. Travel within the country was strictly supervised and permission was often not granted to move around.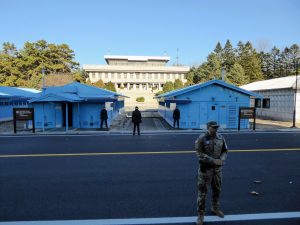 As her husband was loyal to the regime, she left in secret with some other female members of her family to go to China. This was extremely risky as she would face imprisonment and certain death if she was caught. Many North Koreans were handed back by China to North Korea. Eventually she made her way to South Korea where she was allowed to stay.
I asked her what motivated her to leave North Korea the most. She spoke of public executions where whole communities are forced to watch. Sometimes for something as little as stealing food to feed your family. She hated the lies the regime told and the brainwashing which started from when you are a child. You can read more facts about this on the Liberty for North Korea website. This website talks about concentration camps where people are held for being related to people who have acted against the government and even more heart breaking stories.
Check out this TED video about another North Koreans escapee:
What I learnt from this incredible lady is that we are strong, we can achieve what seems the achievable and we need to discover things for ourselves rather than take what we are told as being fact.
South Korea People 2: The Volunteer
We met Pearl when we wandered into a hut in Seoul's Gwanghwamun Square and started helping make the yellow ribbons which were being made to remember those who lost their lives in the Sewol Ferry disaster. She worked nearby and came here a few evenings a week.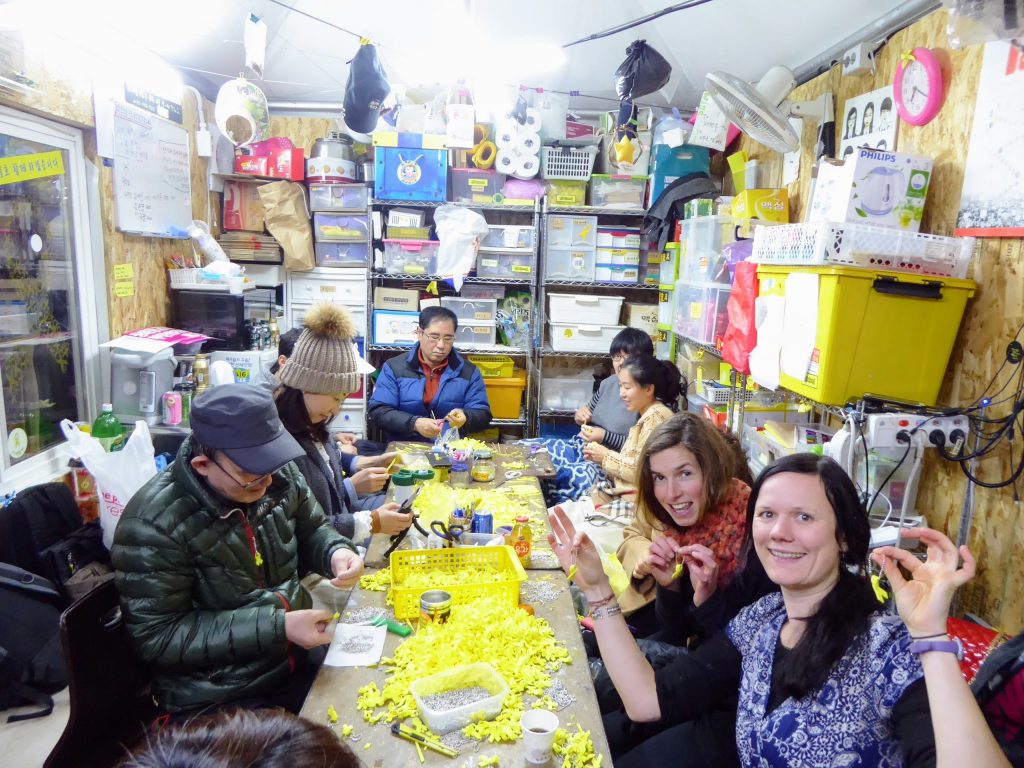 We were meant to meet her that Saturday to experience the Seoul Protests which you can read about my experience at the protest HERE . However due to the sheer number of people who flocked to the city, we couldn't find her.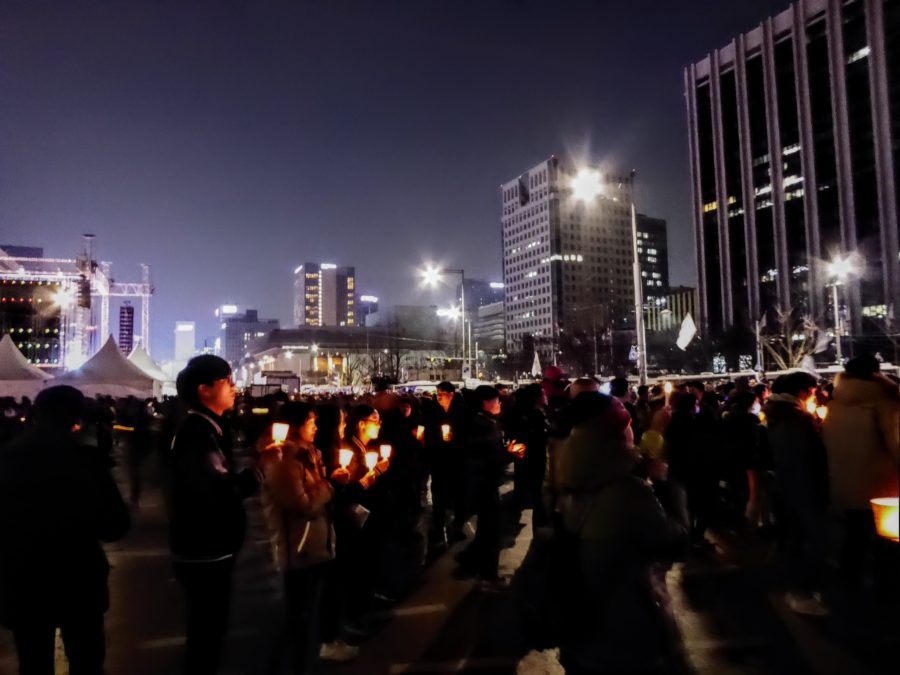 The following week we met her to have something to eat. Here I learned that she adopted her son after her mother shared the same hospital room with his dying mum. He was soon an orphan so she adopted him.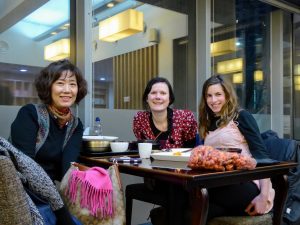 This is another strong lady whom kindness shines through. She didn't even question the adoption of her son even though at that point she was single. She works hard and still makes time to volunteer. We need more ? in the world.
South Korea People 3: The Hikers
During two hikes in country, I met many South Korea people offering to share their food with us and of course drink the rice wine which every hiker seems to be drinking. This first happened in Seoraksan National Park where we sat by a waterfall and shared a group's rice cakes, rice wine and other snacks whilst listening to Korean pop songs on the radio. This happened also in Gyeongju whilst hiking.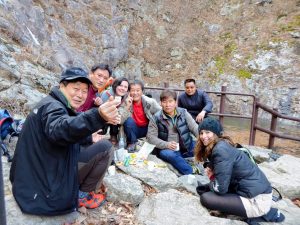 I learned from these people that not only is it nice to share your food with your friends but why not also share with passers-by. It's a way of meeting people and you may make lifelong friends.
South Korea People 4: The Picker Uppers
Whilst hitchhiking down the east coast of South Korea we met many lovely people. Again lots of kindness, sharing food with us. One guy also rang his English speaking sister to explain that he wanted to buy us a warm coffee for us to drink whilst waiting by the side of the road.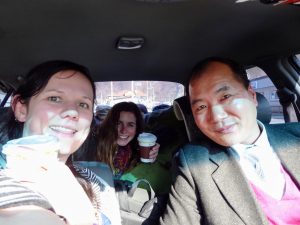 One lady that really sticks in my mind is 'Blue' who picked us up with her husband and drove us an incredible 200km. It was sheer luck that she was travelling to Busan the city after the one that we were going to. She was also kind enough to drive us into Gyeongju and drop us off practically outside where we were staying.
Thinking of hitch hiking in South Korea or wanting an interesting read. Check out my guide to hitch hiking HERE.
A week later whilst we were in Busan, we went out for lunch with her. She had taught herself English 3 years ago but had stopped as she hadn't anyone to practice with. Her English as incredible! She was also very adventurous and often went exploring different parts of South Korea with her husband at the weekends. She told us when she left us that we had inspired her to continue with her English.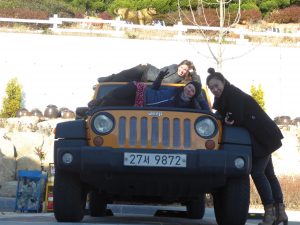 Well actually Blue you have inspired me. Having always struggled with languages, I only speak English. It is about time that I focus on learning a second language. Also she has shown me that your home country is on your doorstep to explore.
South Korea People 5: The Couch Surfer Host
I arrived at True's place tired and hungry. Being a vegetarian in South Korea is tough! But straight away True took us to a Thai restaurant where I could easily find vegetarian food. Then over the next few evenings he cooked us some fantastic food.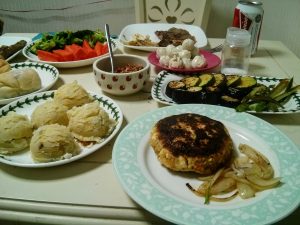 He made two female backpackers feel so welcome with his amazing dog Hita. We felt at home in his place and enjoyed food, great company and a few movie nights.
We enjoyed spending time in his studio and as he makes surfboards and is an artist, he really does have a creative side. He is also very active on  his Instagram where Hita features a lot.
So what I learned from True is the gift of giving. He seem to have a natural sense of what we needed and always gave it. Whether it was vegetarian food for me or a homely environment for myself and my friend, Izzie. He provided it. We were both so sad when we left. Thanks for being uber cool True!
So these are just a handful of the amazing South Korea people I've met. There are many more who deserve a mention. I think it is so important to meet local people, learn new things and share experiences with them. This is why I enjoy volunteering, hitch hiking and Couch-Surfing.
"A simple hello

can lead to a million things"
Have you met some amazing people on your travels? How have you met them? Please comment below. Don't forget to subscribe (It's free!) to my blog for more  posts like this and interesting travel tips.