Lisbon is an affordable city (especially when compared to other major Western European cities like London and Paris), but the cost of a trip to Lisbon can quickly add up. But being the capital city of Portugal does not have to break your bank balance. You can't go wrong with this tourist guide to Lisbon which will give you the top 10 free things to see as well as other options and some great tips to make your stay in Lisbon, Portugal more enjoyable.
I drove to Lisbon in Portugal when I was travelling through the west of Europe and living and sleeping in my car. I stayed quite a while in Lisbon with friends and in the surrounding area. I found these great 10 free things to do when exploring and can highly recommend them. You really cannot see Lisbon in a day, and I personally feel that a weekend would not be long enough. You could easily submerge yourself in Lisbon life for a lot longer.
Why visit Lisbon.
Lisbon reminds me so much of all the things I love about Berlin with another advantage that it is by the sea and cheaper. It has amazing street art and cool/quirky places to see and hang out. It caters for all and can be a cultural trip, a party nightlife trip, a family holiday and a relaxed or romantic city-break.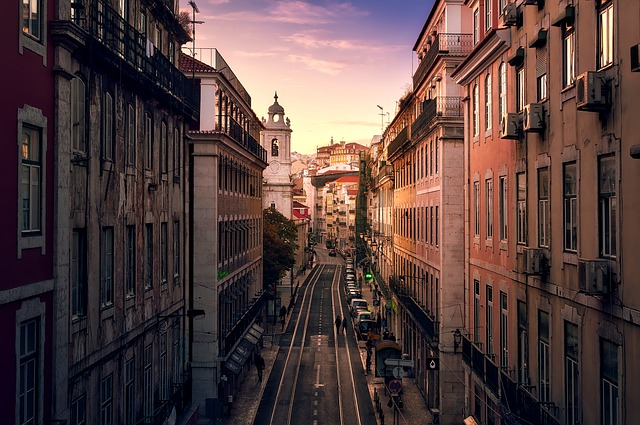 Free thing to do in Lisbon No.1: Hang out with the thieves.
The Feira da Ladra literally translation is the Thief Fair. It is one of the oldest markets in Lisbon and dates right back to the middle ages. Obviously, due to the name, it was where the thieves of Lisbon used to take their stolen goods to sell, now it is a little bit more controlled with sellers having to get a permit from the City Hall to sell here.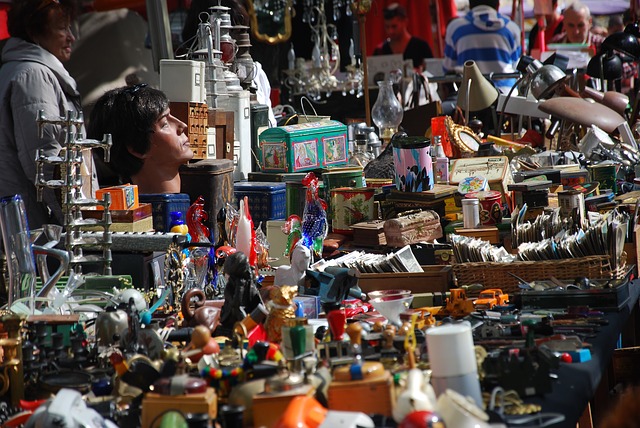 It has a brilliant vibe and is a great place to wander around, even if you don't spend anything. There is a great mix of second-hand goods from furniture to books, vintage cameras and old photographs. It is open each Tuesday and Saturday, 6 am till 5 pm if the weather is good. Jump on the 712 or 734 bus to Campo de Santo Clara bus station.
Free thing to do in Lisbon No. 2: Wander the gardens.
I have two favourite gardens in Lisbon. One is the Jardim do Principe Real and the other is the Estrela Garden. I like them for very different reasons. However you can go to both with a picnic, a book and in Estrela Garden you can feed the waterfowl, but remember when feeding the ducks, to do this responsibly and not with bread.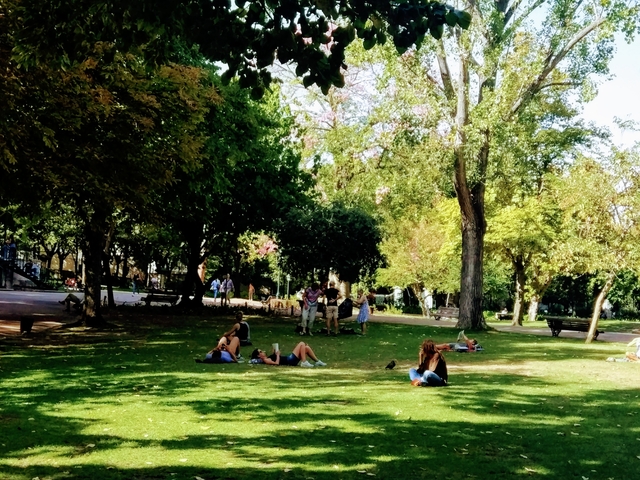 The Jardim do Principe Real is a popular one with locals and it is great to visit to people watch. You will see the older locals huddled together playing cards, young families with children and of course couples courting each other. On a Saturday, there is a Biological Products Market where you can purchase fresh fruit and vegetables.
Estrela Garden is a stunning garden which is well kept, all year round. At the weekend there is an arts and crafts fair. There is a 19th-century bandstand which hosts different bands and also an open-air bookshop. There is an adventure playground for the young, and a nice grassy lawn for the adults to laze the day away.
Free thing to do in Lisbon No. 3: Exploring the Street art
One of the best places for street art in Lisbon is the neighbourhood of Bairro Alto. Bairro Alto neighbourhood is now the nighttime place to go in Lisbon due to its bars, live music and restaurants. However in the 15th century it developed out of the need for Lisbon to expand. Back in the 1990s, it was the place to go for street artists and many older pieces and newer ones remain.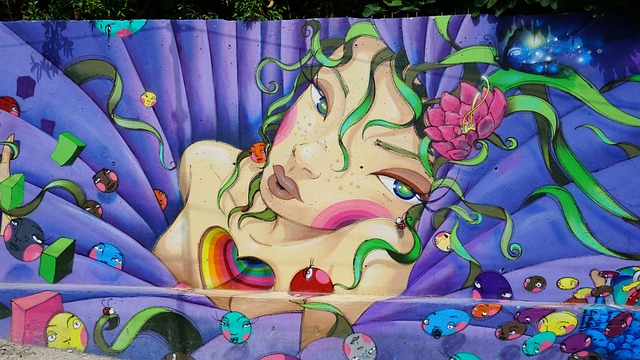 However, there is street art all over Lisbon. Another great place is at the LX Factory which is under the 25th of April Bridge (Ponte 25 de Abril). Here you will see quite a lot of poster art as well as larger commissioned murals.
Free thing to do in Lisbon No. 4: Check out the beaches
Lisbon boasts a few beaches worth visiting so why not escape the hustle and bustle of Lisbon by heading to the beach. The beaches at Estoril and Cascais, are both very easy to get to by using the train that follows the river Tagus, all the way to the sea. The beaches are a very short walk from the train stops. However at weekends, it gets very busy and with a smaller strip of sand, you might choose to get a little further from the sun seekers.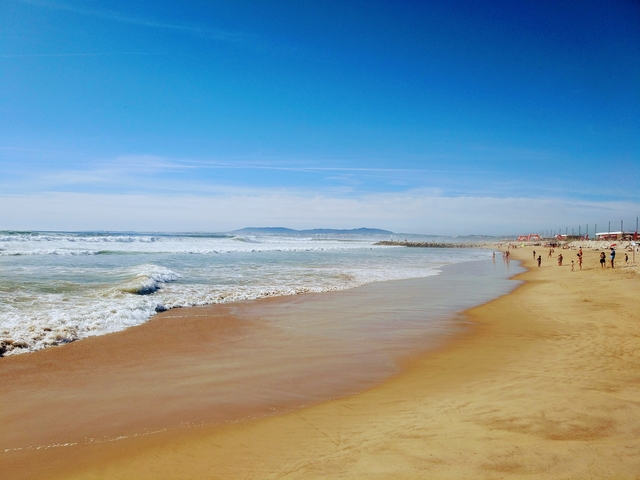 Praia de Carcavelos is very popular with surfers and body boarders. It has been awarded the Blue Flag for water quality and has lifeguards during the warmer months from the 1st May to the 30th September. However, even in winter, this is a fantastic place to wander along with the sound of the wind whistling and the waves crashing in your ears. Carcavelos beach is just a 20-minute train journey from the city centre so unfortunately, it does get very busy during the weekends and public holidays. There is also a 3km long promenade walk which non-beach lovers will also enjoy.
Free thing to do in Lisbon No. 5: Take in a view or two
Being such a hilly city, there are many spectacular viewpoints in Lisbon. I went to many, particularly during my city tour with We Hate Tourism Tours which visited lesser known places. You will have to take the tour to find out where they are.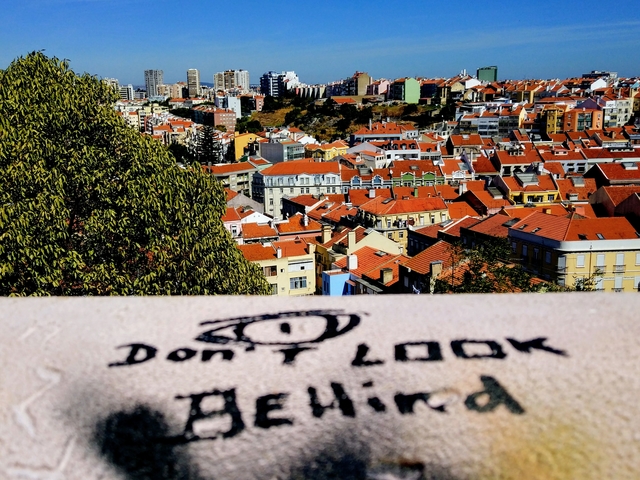 However one I will recommend is Santa Luzia viewpoint (Miradouro de Santa Luzia) which takes you up to views over the National Pantheon (Santa Engrácia's dome), Santo Estevão's Church and the white towers of São Miguel's Church.
Free thing to do in Lisbon No. 6: Getting Lost in the Streets of Alfama
Spread over Lisbon's hillside is Alfama, one of the oldest districts in Lisbon. Its thin meandering alleyways are just a maze, begging to be explored.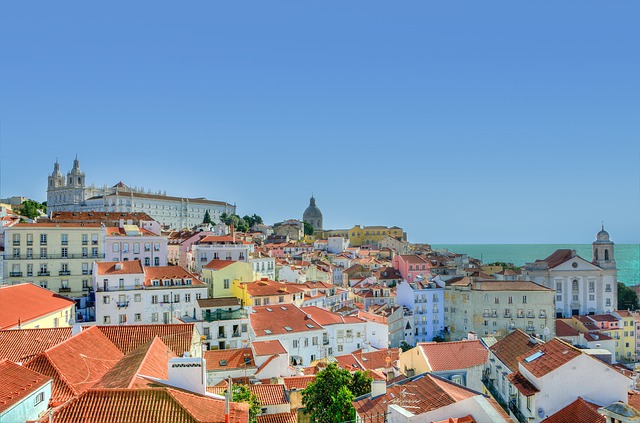 The district is known for its red-roofed houses and well-preserved buildings. Check out its residents who often meet on the street corners to have some gossip and cups of coffee in the morning sun.
Free thing to do in Lisbon No. 7: Cycle around Cascais
Cascais beach resort offers free bike hire daily. All you need to do is take along some identification and from 8 am you can hire a bike. Cascais is a traditional Portuguese fishing town and has many historic buildings and museums. You can spend all day cycling around, popping into cafes and cycling along the seafront. You can get to Cascais by taking the train from Lisbon which takes about 40 minutes costing just €4.30 return.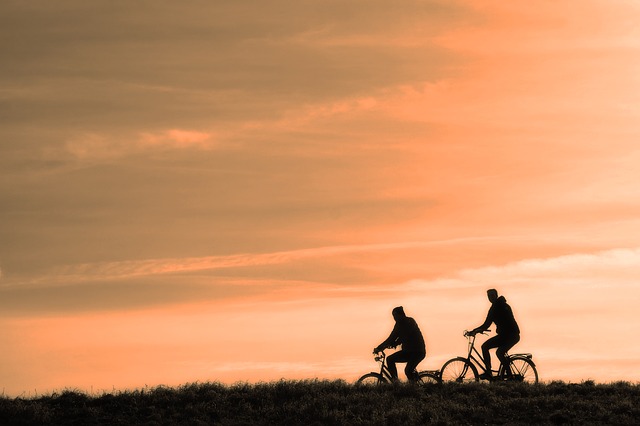 Free thing to do in Lisbon No. 8: Free entry to museums.
Like a lot of cities in the world, Lisbon offers free entry to some of its top attractions once a month. The first Sunday of the month is the day that Lisbon gives free entry to places such as Mosteiro dos Jeronimos Belem, Museu Nacional de Arte Antiga and the Tile Museum at Museu Nacional do Azulejo. You can find a full list of free Lisbon museums here which you can visit on the first Sunday of the month.
Free thing to do in Lisbon No. 9: Head up to the ruins of Convento do Carmo
For great views over Chiado and the Old Town, head up to the ruined convent of Convento do Carmo. It is quite a climb but the rewarding 24-hour viewpoint is worth it.
Alternatively, you can pay to take the Santa Justa Elevator which is also a great activity to do. It is the oldest functional elevator in Lisbon and is well worth the cost. You can get to the Elevador Santa Justa by taking the metro to Baixa-Chiado, or the 711, 736, 746, 759 or 783 bus to Rua do Ouro. The Santa Justa Elevator costs €5.15 for a return trip including access to the viewing platform at the top. However, the Santa Justa Elevator is part of the public transport system so is included in the 24-hour public transport ticket that cost €6.30, purchased from any metro station. But you will no have access to the viewing platform which costs €1.50.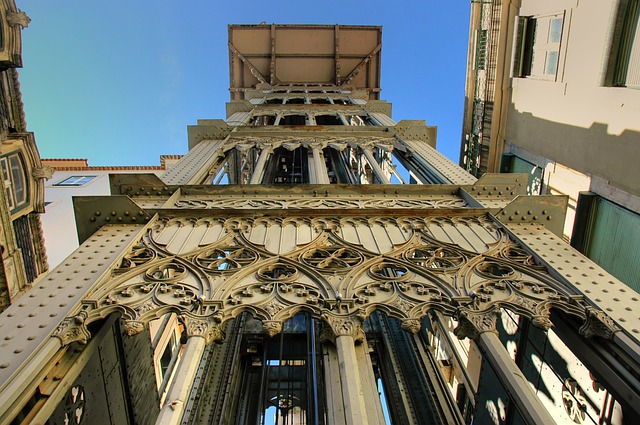 Free thing to do in Lisbon No. 10: Head underground
Whilst there is plenty to see above ground, many people don't even think about what is underground in Lisbon. In Lisbon's Baixa district you will find the Núcleo Arqueológico site and in particular the D. Dinis Wall. The D. Dinis Wall is named after King Dinis and it dates back to the 13th Century.
At nearly 30 metres in length, it offers a glimpse into the city's history. You can find it in the Interpretation Centre which is also home to a number of artefacts that were found around the discovery of the wall. Entry is free and it is open daily 10 am – 6 pm but closed on Sunday.
Bonus free thing to do in Lisbon: Listen to free music
Two to three times a month, free live music recitals are held at Palácio Foz, an 18th-century landmark. Held in the palace's gilded mirror room, I cannot imagine a better backdrop. The concerts last for about an hour and children under 6 are not permitted. You can learn more about this here.
Other things to do:
Cristo Rei
One very noticeable landmark in Lisbon is the 92-foot-tall statue of Christ. This towers over the Tagus River and Lisbon from the south bank. From the base, there are great views across the river, the 25 de Abril Bridge and over the city. You can get to the Cristo Rei multiple ways but the best I feel is a 3 Euro ferry trip and then walk up to the statue.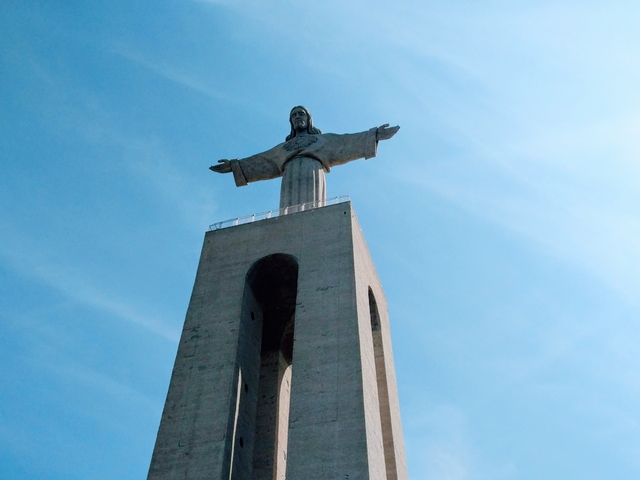 Ride the Number 28 Tram.
It is hard to miss the brightly painted yellow trams, which were originally constructed in 1930, that frequent the city of Lisbon. The most popular tram, due to the fact it passes through the most interesting regions of Lisbon, is the number 28 tram. It takes approx 40 minutes to ride the full length of the line and takes you from Baixa Grand Plaza, through Graça, Alfama (saving your legs from the hills), Bairro Alto to the basilica in Estrela.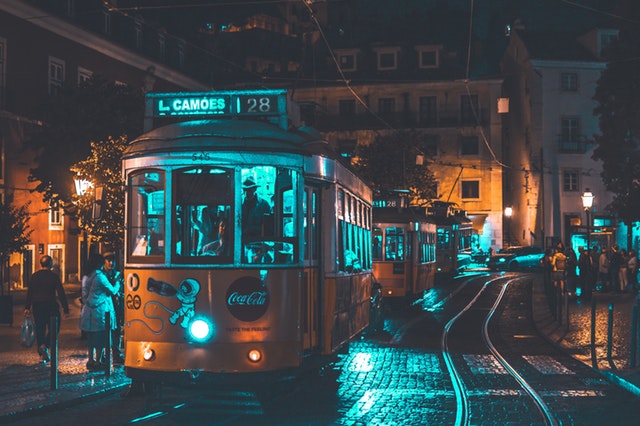 You can save a bit of money by purchasing your ticket at the metro station for just €1.45 or from the tram driver for €2.90.
Elevador da Bica
The city of Lisbon contains lots of high places and it is known as the city of seven hills. So rather than use transport such as buses to overcome these, the city has funiculars that transport locals and tourists alike from a to b. One of these is Bica Funicular (also known as Elevador da Bica) connecting Rua de São Paulo to Rua da Bica de Duarte Belo. It commenced in 1892 and gives great photographic opportunities as well as taking in the view.
Free walking tour
Like most major cities, the free walking tours have made it to Lisbon. Due to there being more than one, I will leave it up to you which one you would like to go on. A simple google of walking tours and what they include should help you make your decision, Just remember that the guide makes their money from tips so if you enjoyed the tour, then you are expected to tip. It is a great way of seeing alternative places, nice little cafes and also a great way of picking a local or expat's brain and also making new friends.
Free Jazz festival
From the 2nd May to the 27th September in most open spaces and parks across the city, you will find free music on every Saturday and Sunday from 5 pm due to the MEO jazz festival. Check out the website for a list of events and locations.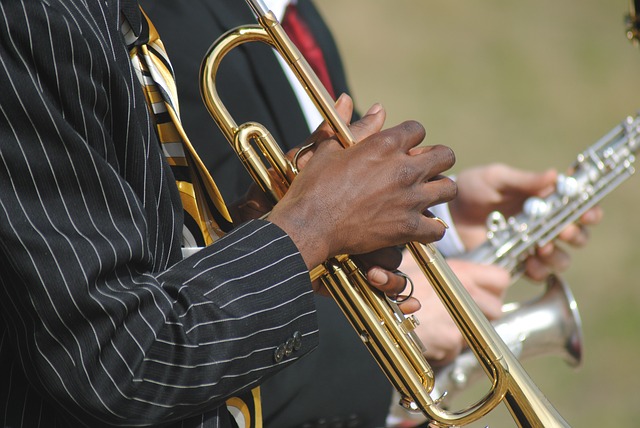 Tours I recommend in Lisbon:
I am a massive fan of We Hate Tourism Tours who have a base in Lisbon as a result of taking two of their trips, one sightseeing tour and the other one called 'Having lunch with friends'. We Hate Tourism Tours do not run the normal tours which I personally find quite boring but they pride themselves with being different.
Another company which I really enjoyed taking a tour with is We Ride which has a range of different options but all on a bike. Although most of their tours are outside the city of Lisbon in scenic areas. They pick you up from your hotel, transport you to the cycle location and provide you with state of the art bikes. They even run tours with electric bikes.

Things to do near Lisbon:
Sintra
UNESCO heritage site, Sintra is only a short train ride away from Lisbon city and is a very popular destination. Although visiting each palace will work out a lot if you are travelling on a budget, viewing the city itself and the hillside around the Pena Palace is recommended. However, I would recommend you to buy a ticket to the Pena Palace which is €7.50 if you enjoy history and culture or are keen on photography. The courtyards and the terraces of the ornate building are well worthwhile.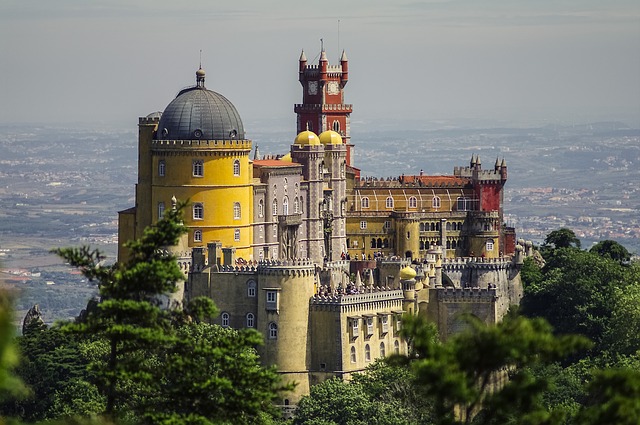 Belem
Belem is perfect for the architecture lover with a vast amount of amazing sites such as the Belem Tower, the Belem Palace and the Jeronimos Monastery. I recommend getting a combo ticket as this is the best value for money. An additional tip is to make sure you try one of Belem's famous custard tarts.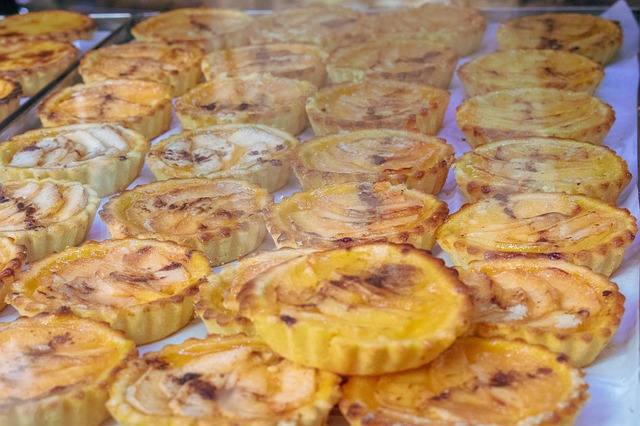 Belem is just 4 miles away from Lisbon and can be got to by taking the #15 Tram from Praco do Comercio. A single fare costs €2.90 and a 24-hour ticket costs €6.30 which you purchase from the metro station. Be aware of pickpockets on this tram. They have a habit of snatching bags as the tram doors close so try and sit away from the doorway.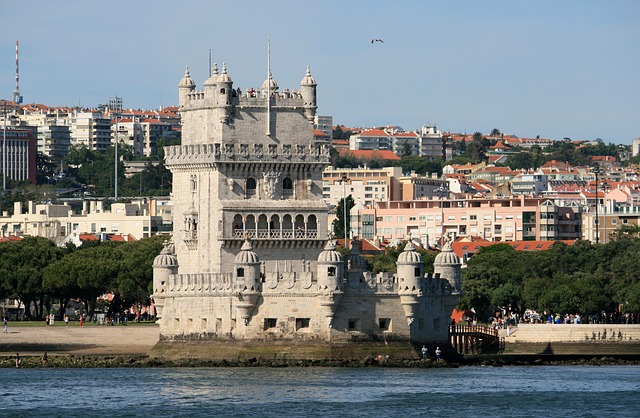 Cascais
As mentioned above in free thing to do in Lisbon No. 7, Cascais is a beautiful fishing village. It is located just 20 minutes away from Lisbon and can be reached by train from Lisbon which takes about 40 minutes and costs just €4.30 return. It has a fishing harbour, a marina and the recently restored fort along with many museums and historical buildings.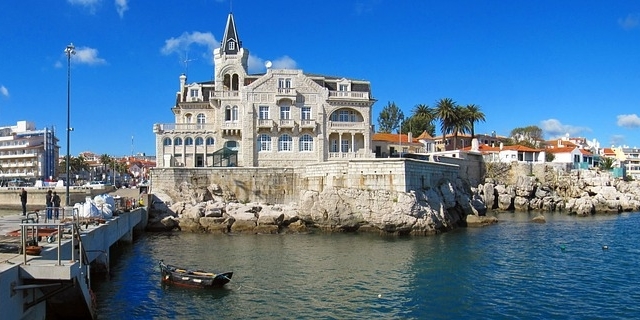 Tips for visiting Lisbon
If you plan on visiting several of Lisbon attractions and travel a lot by public transport then make sure you pick up a Lisboa Card. The Lisboa Card means that all public transport, including the Santa Justa lift, is free as well as many of the museums. Additionally, some of the main sites have reduced entry with the Lisboa card.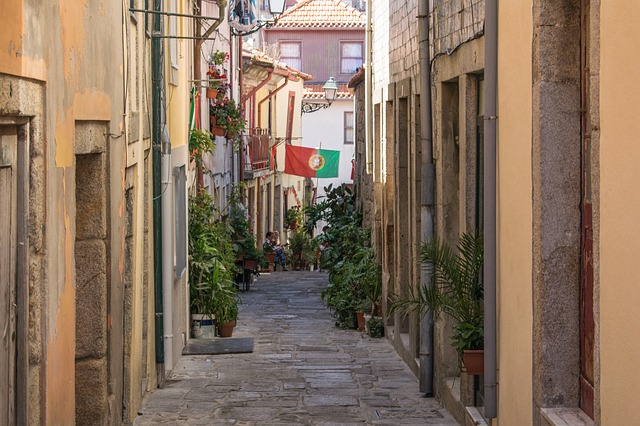 When to visit Lisbon:
As with most European cities, the peak time to travel is in the summer but you will find that Lisbon is heaving with tourists and the hot summers can make sightseeing rather uncomfortable. Lisbon's beaches are at their busiest in July and August but the weather is good enough to visit the beaches from May to mid-September and I was actually there in October and found the weather warm enough.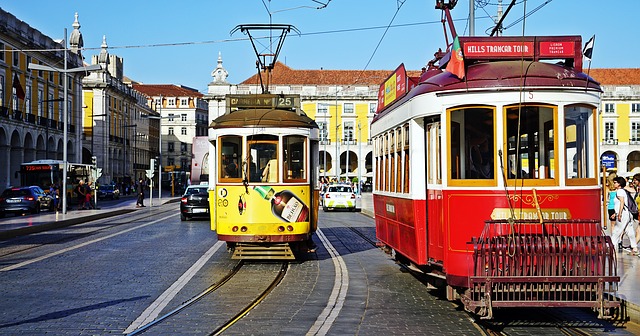 Autumn and spring are warm and winters are generally wet. I would, therefore, recommend visiting Lisbon at the end of April through to mid-October avoiding late June and all of July and August to avoid the peak season. This means the weather in Lisbon is good but there will be fewer tourists.  Additionally from the end of April to the beginning of June, Lisbon will have a flash of purple as all the jacaranda trees are in blossom.
Getting to Lisbon:
Plane
Lisbon's main airport is Humberto Delgado Airport and is a hub for low-cost airlines. It also has pretty good links to the city centre. Airport taxis take about 25 minutes to get into the city and cost 14 Euros (£12). The red line of the Metro takes you directly from the airport to the city centre (Saldanha Station) for just 2 euros (£1.70) between 6.30am to 1 am. The Aerobus 91 runs every 20 minutes from 8 am until 11 pm and cost just 3.50 Euros (£3). The stop is located outside Arrivals and drops off and picks up from Pombal, Avenida da Liberdade and Praça do Comércio. There are also public buses 705, 722, 744 and 783 (No.208 at night) which allow just one piece of hand luggage on board for just 1.90 Euros (£1.60).
By car
I arrived in Lisbon by car from the north and I have to say it was absolutely fine, but on other routes like over the 25 Abril Bridge, it was very slow going. If you are coming from the north you will be taking the A12, from the south then you will most likely travel along the A2 motorway, from the east will take you along the A6 and the west you will come along the A5.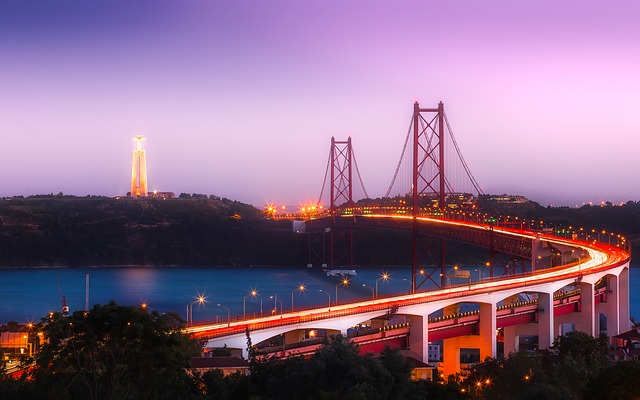 Train
Lisbon is really well connected by national and international trains through Estacao da Santa Apolónia station which is conveniently located in the Alfama district of Lisbon. The other three train stations in Lisbon are Rossio, Barreiro and Cais do Sodre. You can find information regarding all four stations in Lisbon at Comboios de Portugal.
Bus
Lisbon is well connected to the whole of Portugal by the bus company Rede Nacional de Expressos. The main bus station in Lisbon for domestic bus trips is Sete Rios Bus Station (Rodoviaria da Sete Rios). For international bus travel I recommend checking out Euroline.
Sea
Those arriving by sea have one of the best views of Lisbon – from the river – and can moor in 3 different places, all near the centre. If you come by cruise ship, you can dock at Alcântara, Rocha Conde de Óbidos or Santa Apolónia. If you arrive by yacht, there are several marinas as you sail up the river.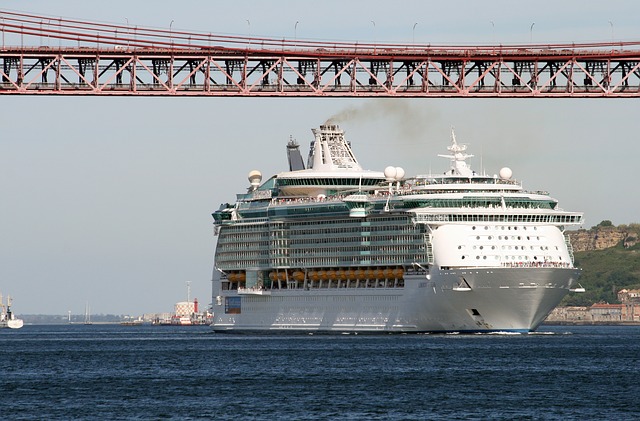 Where to stay in Lisbon:
Budget:
Don't forget to take a look at CouchSurfing in plenty of time before your trip and see if there is someone who is willing to host you in Lisbon. Safety is of importance so check out my post on how to stay safe whilst Couchsurfing.
Airbnb is great for finding places to stay on all budgets. You can either rent a room in a shared house or find an apartment to yourself. Don't forget to use my link to get money off your first Airbnb stay
A good budget option for Lisbon is to stay in one of its many hostels such as Sweet Dreams Hostel which is in Lisbon Old Town. Here you can get a budget private room as well as dorm rooms. It's in a good location and has free wifi. It has really good reviews.
Mid-range:
Again check out Airbnb where you can pick up a beautiful apartment for not too much damage to your purse strings. Alternatively check out this stunning place, Akicity Bairro Alto. which is in the Bairro Alto area. It is an apartment with great reviews.
Luxury:
For those who are looking for something a little bit extra special, I suggest the five star Santiago de Alfama, a boutique hotel which is in the Alfama area of Lisbon. It has spa treatments as well as a restaurant and bar. It has a beautiful feel to it and its rooms are finished to a high quality.
So there you have it, my tourist guide for things to do in Lisbon in Portugal and everything else you need to know about visiting Lisbon. Would you like to visit Lisbon? What from the list of things to do, would you want to do? Comment below. Make sure you check out my other 10 free things to do posts and don't forget you can subscribe to my blog (It's free!) to keep updated each fortnight with what I am doing and for more posts like this one.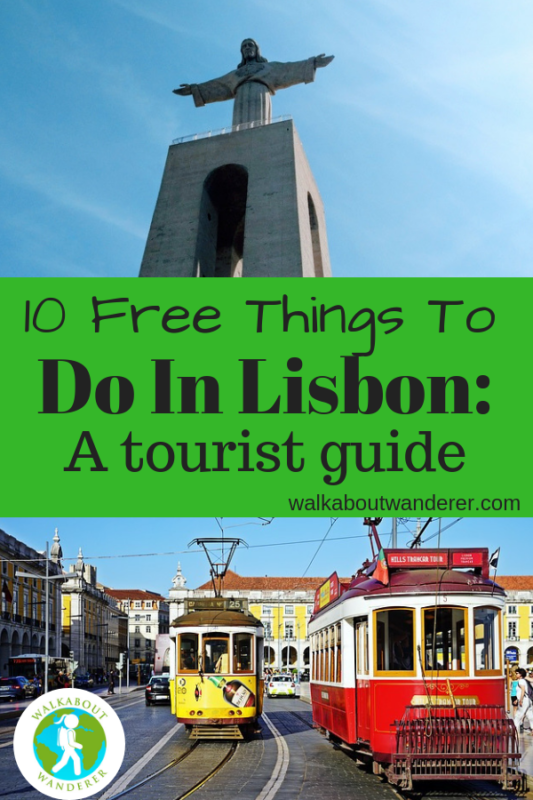 Just a note to say:
Have you noticed I do not have intrusive adverts on my page making the site run slow for you, or that interrupt your reading. This is because I want to make your reading experience as pleasant as possible. Writing blog posts isn't as easy as it looks. I spend a long time making sure I give you correct information about places, edit the posts so they read well and then add the edited photos I have taken or add the google maps location. I do this as I love to travel and love helping other people to travel. If you enjoyed what you have read then there are other ways you can support me as a travel blogger other than putting up with annoying adverts:
You could buy me a coffee
Use the links on my sources page which are affiliates.
– Head over to Amazon to buy some products using this link .
– Looking for website hosting? Take a look at Bluehost using this link.
– Need to book some accommodation then check out Booking.com and Skyscanner for flights, check them out using this link.
Thank you for your support.