I love seeing a city in a way that is different to how most other tourists see it. This might be because I don't like to identify as a tourist or perhaps I like to think I am not one of those people who follow the crowd . . . I am not sure. So I cannot help but be blown away by a tour of Lisbon, Portugal that I have taken with We Hate Tourism Tours. As the name states, they hate tourism tours and wouldn't dream of taking you on 'that' type of tour.
I met Pedro at 9am along with 7 others with whom I was to spend the day. Pedro knew the city of Lisbon like the back of his hand. I learned and saw so much with a small group of great people. This tour is designed to introduce you to Lisbon, but actually, it was so much more. It actually makes you fall in love with Lisbon and I recommend it for tourists and locals alike.
Yes, you will go to a lot of the highlights of Lisbon but most you will see from a different viewpoint. You will learn about the history behind each area and quirky stories that only a true local would know about. As well as this, you will be taken to some absolutely amazing secret locations which you will never find without them.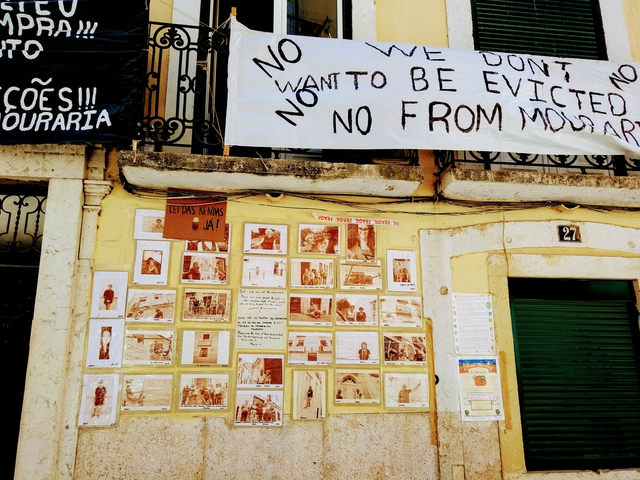 The highlights for me were an amazing viewpoint over the city with the best street art, also visiting the most interesting Church in Lisbon. Visiting The Sanctuary of Christ the King and learning so much more about it than I ever imagine. Taking a walk through the narrow streets where a local woman sat at a window, watching us watching her. I saw a different side of Lisbon that most people won't see or understand.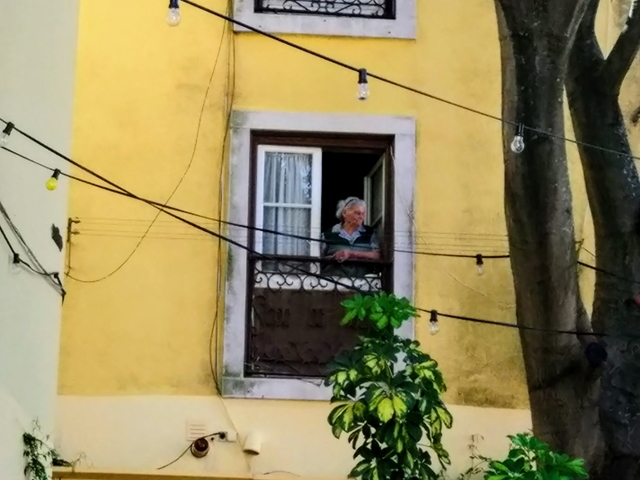 And of course, you can't do all this on an empty stomach. We Hate Tourism Tours will treat you to lunch in their favourite place in the city. Here you will eat like a local, with the locals. And at the end of the day, they will see you off as with all their tours with a cherry shot and a local pasty.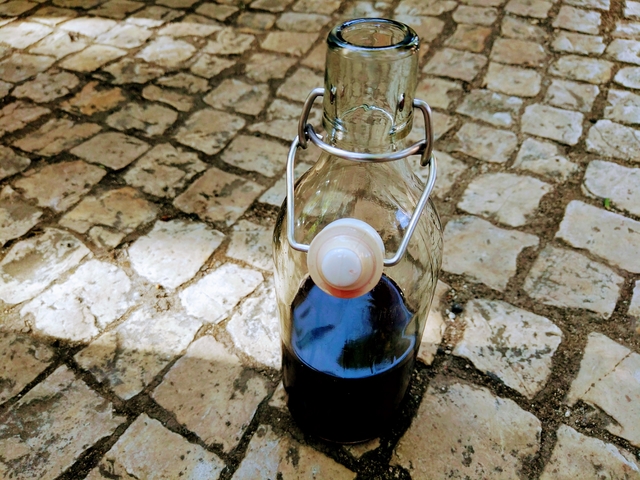 I cannot recommend We Hate Tourism Tours enough. If you are over in Lisbon or Porto then make sure you check them out. You might also enjoy reading about the other tour I took with We Hate Tourism Tours.
Things to know
1/ Tour name: Lisbon City Introduction
2/ Start time: 9am and lasts for 5 -6 hours.
3/ Meeting point: One the Avenue da Liberdade 9, Lisbon, Portugal which is a central location and easy for all to get to.
4/ Group size: Just 8 people in one of We Hate Tourism Tours lovely clean and well-kept vans.
5/ Price: 54€
6/ Places you visit: Parque das Nações, 25th April bridge, Cristo-rei, historical centre, and many other places but my lips are sealed. Take the tour and find out.
Do you like to go sightseeing tour in a new city? How does this type of tour sound to you? Have you ever been to Lisbon? Comment below. And don't forget you can subscribe to my blog (Its Free) where you ca

n

receive

p

osts like this one fortnightly into your inbox plus more news about what I am doing on my travels.
Disclaimer: I was hosted kindly by We Hate Tourism Tours on this tour but as always my opinions are my own.