Ever since World War II, Orleans France has been struggling to return to its former glory as a wonderful city. I personally feel that it is already very beautiful and highly recommend you take a day or two out of your itinerary to spend some time in this lesser known UNESCO World Heritage city. Being just over 110 Kms (69 miles) from Paris there is no excuse not to fit it into your itinerary.
Orleans was the second city I stayed in on my grand European drive where I lived out of and slept in my car. It is also somewhere that, along with my good friend Céline who lives in Orléans, I made my car liveable and this has allowed me to spend the last 10 weeks sleeping in it.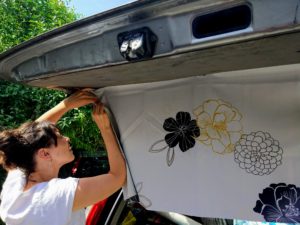 So here is a bit more about Orleans in France and why you should visit.
Where to go in Orleans France:
Orleans is on the edge of the longest river in France, the Loire River. It is best known as the city of Joan of Arc. Try and think back to what you were doing at the age of 17! I certainly wasn't doing what this French heroine was doing, defending the city of Orleans, France from the British army invasion.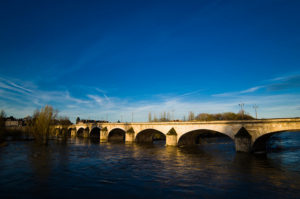 Joan of Arc is celebrated all over the city. Here are a few places you can see this:
Cathedrale Ste-Croix
Joan of Arc attended evening Mass here on 2nd May 1429 while in the city to break the siege. The stained glass window in Orléans Cathedral depicts the story of Joan of Arc.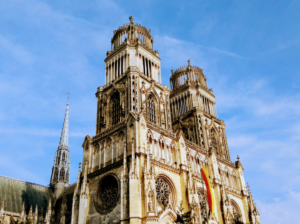 Regardless of its connection with Joan of Arc, the Cathedral is a beautiful place to visit. A beautiful interior, and a stunning exterior by day, it is also spectacular at night, lit up in all its glory.
Maison de Jeanne d'Arc
This is the house which Joan of Arc stayed in during the 10 day siege on the city of Orleans in France. It is a reproduction of the original 15th century house which was destroyed by a German bomb in the 1940s.
There is a museum which tells the story of Joan of Arc's life and death. With a temporary exhibition on the first floor, the rest of the house contains Joan-related models and memorabilia.
Not only does Orléans' history with Joan of Arc keep it on the tourist trail, but so does its other historic buildings.
Old Quarter
Check out the Tudor houses in the old quarter of Orléans, many of which are being restored to their former self. With 18th and 19th century streets it is a great area to take a stroll, grab a Loire Valley Wine or a bite to eat.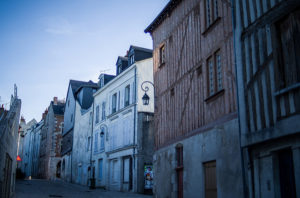 Le Parc Floral de la Source
Le Parc Floral de la Source is a large park with plenty of things to do.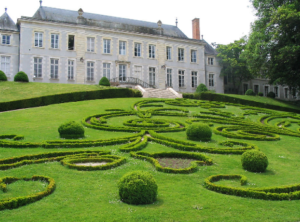 Spend some time strolling around the 32 hectare park, take a peek at the butterfly kingdom or check out the free croquet and badminton. Also make sure you take a look at the vegetable garden along with the dahlia and iris gardens which makes for a colourful photo.
Loire Valley
As Orleans is in central France it is a great place to start a tour around the Loire Valley. With many castles, beautiful gardens and wineries, there is a lot to see. It is within easy reaching distance from Paris and so is a well visited area of France.
This area makes some of France's best wines. Whilst in Orléans make sure you sample some of the wines or take a trip to one of the many vineyards in the area.
Following the Loire River
The Loire is the longest river in France and has many historical cities on its route such as Orléans, Tours, Angers and Blois. There are many ways that you can follow this historic river which has a diverse range of wildlife and fauna. Perhaps like I did, take a road trip or perhaps look at taking a river cruise. If you are feeling energetic then try hiring a bike and cycling parts of the 800km (500 miles) of cycle route from Cuffy in the Cher to the Atlantic coast. As part of this runs through the Loire Valley there are many places to branch off the main route and visit several beautiful chateaux along the way.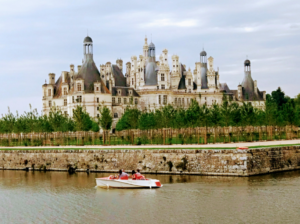 For some of the less energetic amongst us, why not check out many of the daytrips organised in this area.
When to go to Orleans in France?
I would recommend heading to Orléans between May and October. If you are against the idea of spending too much time surrounded by tourists then aim to miss the summer holiday time in late July and August.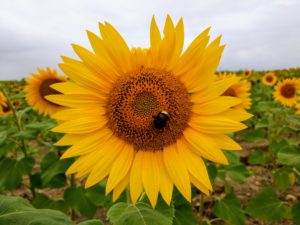 The best time to cycle is in May and June as July and August are just too hot to be doing this. The harvest season is September and October and this is a great time to wine taste as it is less crowded than the summer months.
How to go to to Orleans, France?
Direct Intercity trains run from Paris to Orleans leaving from Gare d'Austerlitz taking just over 1 hour.
Most long-distance trains stop at Les Aubrais-Orléans station. Here you can get connecting trains to Paris, Lille, Tours and several regional destinations.
Orléans is just a short drive away from the centre of Paris taking just 1.5 hours by toll roads or 2 hours via non toll roads.
Where to stay:
There is accommodation for all budgets in Orleans, France. Here are a few I recommend.
Budget traveller:
Head over to Couch Surfing in plenty of time before your trip and see if there is someone who is willing to host you. Safety is of importance so check out my post on how to stay safe whilst couch surfing.
Airbnb is great for finding places to stay on all budgets. You can either rent a room in a shared house or find an apartment to yourself. Don't forget to use my link to get money off your first Airbnb stay.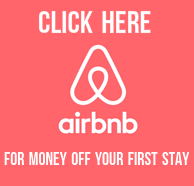 Check out Auberge De Jeunesse which is a great place for budget travellers to stay and provides a free buffet breakfast.

Mid range:
Again check out Airbnb where you can pick up a beautiful apartment for not too much damage to your purse strings. Alternatively check out Appart' Hotel Odalys Saint Jean which offers nice accommodation for mid-range prices.

Luxury:
If you are looking for something a little bit more special then check out Empreinte Hotel & Spa.

So there you have it, Why, Where and When you should visit Orleans in France. Have you ever been to this area? Would you like to? Comment below. Don't forget to Subscribe to my blog (It's free) to receive fortnightly emails about my travels and posts such as this one, travel inspiration and tips.