Imagine being told that you had to leave your home. That the land that had been in your family for centuries was going to generate hydroelectric power and reduce flooding in the surrounding area. The forfeit for this was that your home was going to be underwater for years to come. This is what happened to the villagers of Riaño (or Riano if you can't find the ñ on your keyboard)  and six other villages located in the Cantabrian mountains, the foothills of Picos de Europa in Northern Spain.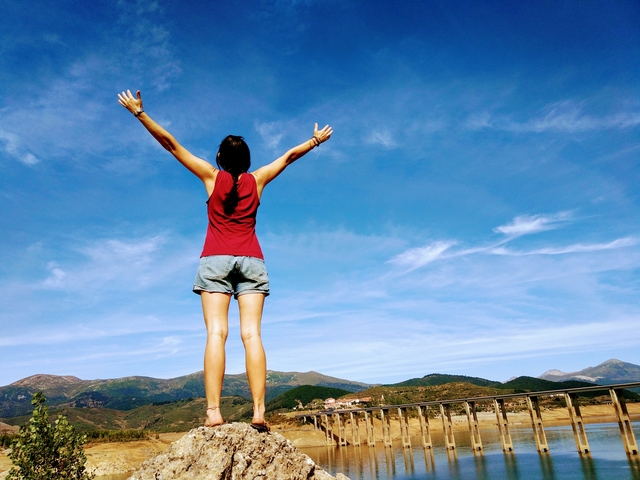 Located at 1153 feet above sea level, flooding is not something that would even occur to the villagers of Riaño. However the planned construction of a reservoir and dam for hydroelectric power in the 1980's meant that old Riano would be submerged. The Riaño seen today is actually New Riaño. The residents were forced to relocate to New Riano which was built above the reservoir as they watched their families' homes and farm lands being flooded.
I visited Riaño when travelling through Spain and sleeping in my camping car. I spent a few days driving through Picos de Europa National Park in Northern Spain and I really loved it. Hopefully this Riano tourist guide will make you want to visit Riaño. So here is my Riano Spain travel guide.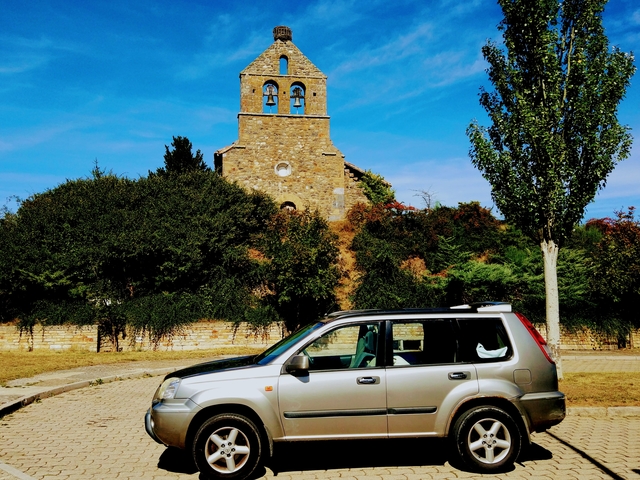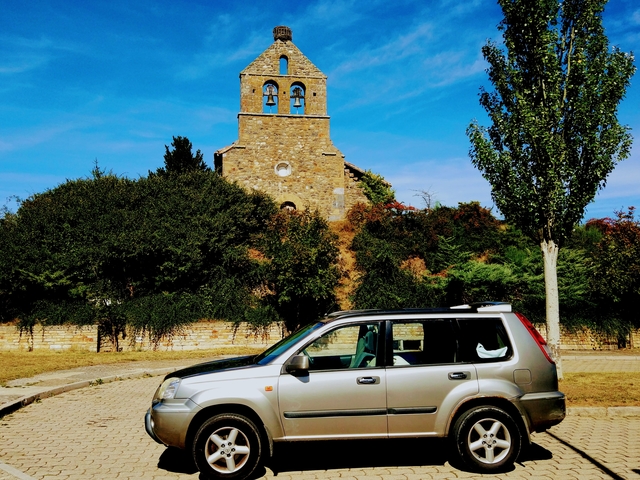 Why visit Riaño, Spain.
Riano may not be old, actually it is the youngest town in the province of Leon. However although it has a tragic story of the forced relocation, New Riaño is so beautiful. Some of the homes were moved brick by brick to the new town, moving the history with the forced relocation. Circled by limestone mountains, it truly is a stunning place to visit. In the sunlight the surrounding mountains reflect off the reservoir like a mirror; it is a beautiful place to hike, or to sit and take in the atmosphere.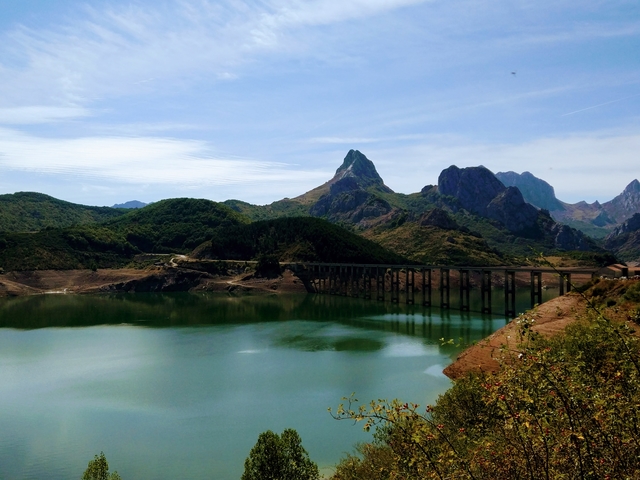 What to visit in Riano in the Cantabrian mountains?
Santa Águeda
The 16th century old Church of San Martín was moved stone by stone from the flooded town of Pedrosa del Rey to Riaño. Now known as Santa Águeda, Parochial Church of Riano, you can see religious carvings from the seventeenth and eighteenth centuries inside.
Stroll around Riano's Reservoir.
The River Esla, Yuso and Retuerto were dammed to create the large reservoir that flooded Riaño. The lake area is nearly 22 square kms and is circled by limestone mountains. Crossing the bridge that leads out of Riano towards Leon, and you will find a small car park. From here you can cross the road and follow the track part of the way around the lake. It is a beautiful place to hike as you can see so much wildlife and natural fauna.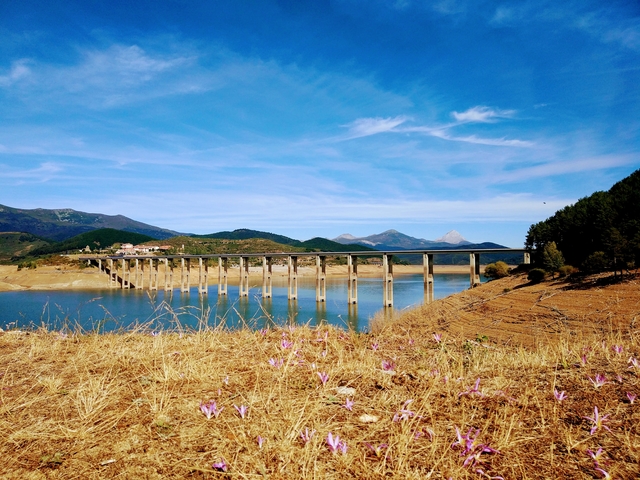 Visit the hórreos.
Two hórreos have recently been built in Riaño main square (Plaza Cimadevilla de Riaño). Hórreos are traditional structures made from wood or stones on stilts. The hórreos in Riano are made from oak wood from the surrounding Cantabrian mountains near Riaño. Many of these granaries can be found around the mountains and the Town Hall of Riano provides a map of the locations.
Visit the most scenic seat in Spain.
Riaño boasts the most scenic seat in Spain and it is indeed a scenic area. Visit the seat to admire the view of the surrounding limestone mountains. But do take the time to wonder about the villages sunken below the water.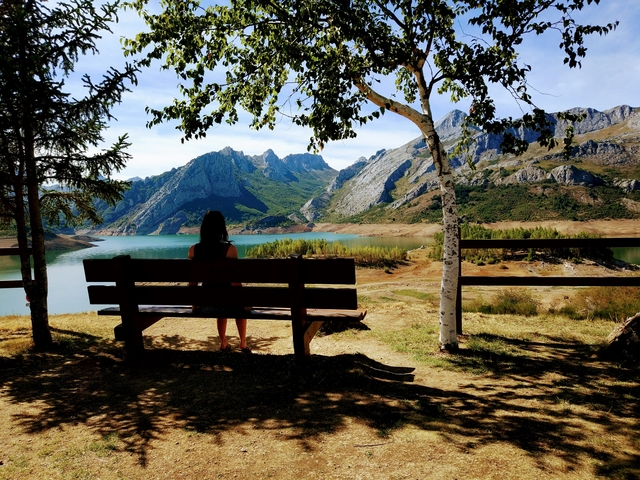 Hike Yordas peak.
Standing at 1964m, Yordas Peak towers over Riano. The starting point for this hike is Liegos and gives great views of the area. I recommend you follow this route provided on Wikiloc by porlopindio if you are thinking of taking this walk.
When to go to Riaño, Spain.
Riano is one of the coolest places in Northern Spain due to its elevation and location. In winter there will be snow and in summer during the day it can be 35 degrees but be warned the temperatures drop at night. Make sure you have warm camping gear if sleeping in a tent at night. The Picos de Europa area is prone to storms due to its location in the North of Spain close to the sea. This means that it can also be prone to showers.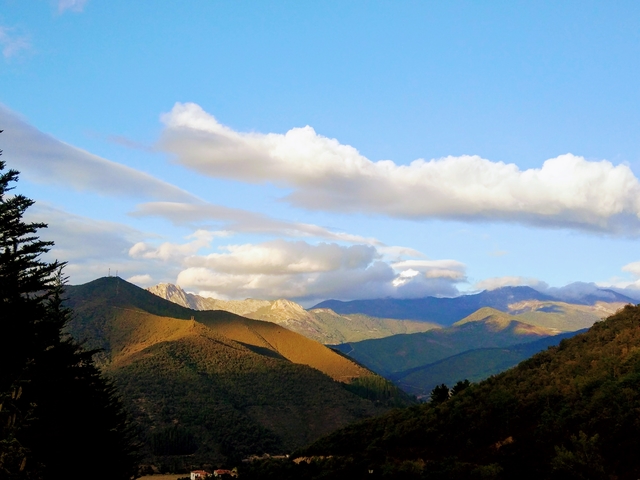 Tips for Visiting Riano, Pico de Europa.
1/ Due to its frequent showers, take a rain jacket.
2/ If camping or hiking in the evening, take warm clothes.
3/ When hiking take sunscreen and plenty of water as the sun is very strong during the day.
Getting to Riaño in Northern Spain
Getting to Riaño by plane
As Riano is located in the north of the Iberian Peninsula and surrounded by the National Park of Picos de Europa, it is far from all airports. The closest airport is León Airport, 100 kms from Riano. Madrid Airport is 405 kms from Riaño.
Getting to Riano by car
León is 100kms and 1 hour drive from Riaño. Follow the N-621 which is a beautiful scenic drive. Madrid is just over 4 hours away and is connected via the A-6. You can also come from Burgos, Gijon and Santander.
Getting to Riano by train.
The nearest train station to Riaño is in Leon. You can find the train schedule here.
Getting to Riaño by bus
The bus station in Riano has buses going to Leon, Madrid, Cistierna, Valladolid, Llanes and Mansilla De Las Mules. You can get the bus timetable here.
Where to stay in Riaño.
It depends what you are looking for from your trip to Riano. It is possible to visit Riaño as a day trip from Leon, but I would highly recommend you stay overnight to give you more time to visit the scenic area of the Picos de Europa National Park. Riano, has a few options to cover all budgets.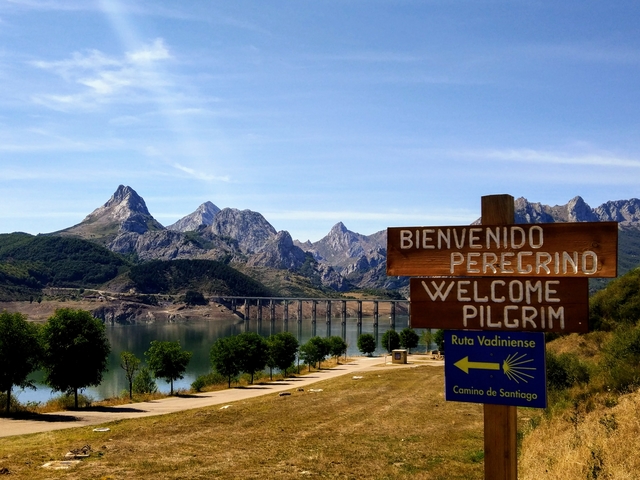 Budget:
Don't forget to take a look on CouchSurfing in plenty of time before your trip and see if there is someone who is willing to host you. Safety is of importance so check out my post on how to stay safe whilst Couchsurfing. I did not find any hosts in Riaño itself but there were some in the surrounding larger towns.
Airbnb is great for finding places to stay on all budgets. You can either rent a room in a shared house or find an apartment to yourself. Don't forget to use my link to get money off your first Airbnb stay.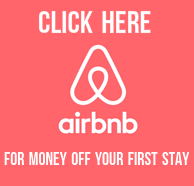 A good budget option for Riano is Hostal Restaurante Tanis. It has good reviews and is a great options for solo travellers and travelling friends as it has a number of twin bed rooms. It is in a great location and has good reviews.
Mid range:
Again check out Airbnb where you can pick up a beautiful apartment for not too much damage to your purse strings. Alternatively check out Hotel Presa which has good reviews, friendly staff and a perfect location in Riaño.
Luxury:
For those who are looking for something a little bit extra special, I suggest an apartment at Casa Rural La Huerta. With a superb location and great view, this is a place not to forget.
Riaño, in the Iberian Peninsula in the Cantabrian mountains and the foothills of Picos de Europa in Northern Spain is high in my recommendations of places to visit in the world. Would you like to visit Riano? Where is the most scenic place you have ever visited? Comment below. Make sure you check out my other posts about Spain and don't forget you can subscribe to my blog (It's free!) to keep updated each fortnight with what I am doing and for more posts like this one.
Just a note to say:
Have you noticed I do not have intrusive adverts on my page making the site run slow for you, or that interrupt your reading. This is because I want to make your reading experience as pleasant as possible. Writing blog posts isn't as easy as it looks. I spend a long time making sure I give you correct information about places, edit the posts so they read well and then add the edited photos I have taken or add the google maps location. I do this as I love to travel and love helping other people to travel. If you enjoyed what you have read then there are other ways you can support me as a travel blogger other than putting up with annoying adverts:
You could buy me a coffee
Use the links on my sources page which are affiliates.
– Head over to Amazon to buy some products using this link .
– Looking for website hosting? Take a look at Bluehost using this link.
– Need to book some accommodation then check out Booking.com and Skyscanner for flights, check them out using this link.
Thank you for your support.