Santander in northern Spain, Cantabria region is mostly unspoilt by tourism despite its great travel connection with with the UK and natural beauty. Surrounded by mountains, Santander certainly has character despite losing a lot of its history in a fire in 1941. Although it is a city, and a transport hub, it does not have to be expensive especially when you have this tourist guide to the top 10 free things to do in Santander so that you can travel on a budget.
Santander was the first city in Spain that I visited whilst travelling around Europe in my camping car. Luckily I quickly made friends and was able to stay at my friends' place just on the outskirts of Santander and close to the Santiago de Compostela route. But there are plenty of budget options for places to stay whilst in Santander which you can read more about near the end of this post.
Free things to do in Santander no. 1: Santander Cathedral
Santander Cathedral is located in the city centre and is easily spotted due to its mostly Gothic style and architectural charms. It makes a lovely walk, heading through the old town to get to the Cathedral.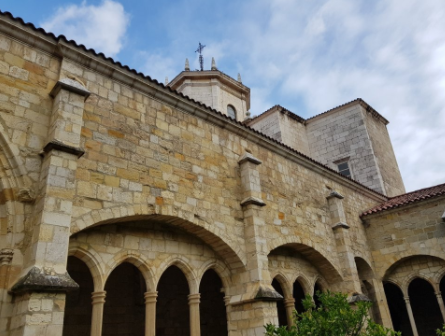 Santander Cathedral is open everyday. Monday to Friday, it is open 10am – 1pm, 4pm – 7.30pm, Saturdays 10am – 1pm, 4.30pm – 8pm , Sundays and bank holidays 8am – 2pm , 5pm – 8pm.
Free things to do in Santander no. 2 : Walk up to the lighthouse at Cabo Mayor
With amazing views over the Bay of Santander, the Cabo Mayor Lighthouse should not be missed. It has a sad history behind it with a memorial there for the Falangists who were thrown over the cliffs by the Republicans many years ago. The cliff top is a great place to admire the sunset but do be careful walking back along the cliff in the dark.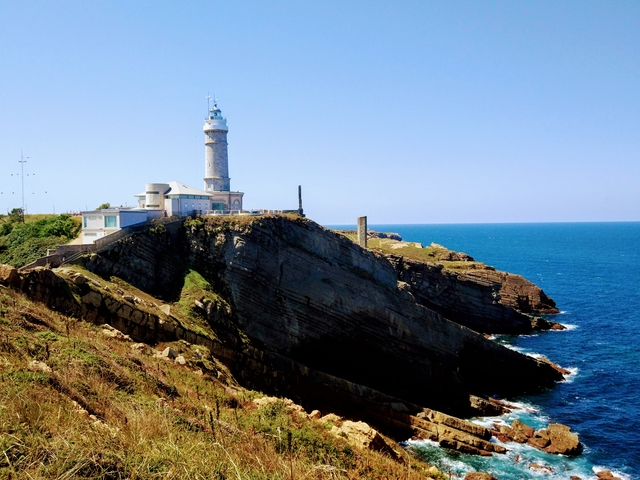 If you have transport then there is free parking next to the lighthouse but as it is a popular place, this can get busy. There is a walk that you can take from the city which you can read about here or you can jump on the #1 bus which costs €1.30.
Free things to do in Santander no. 3: Feeling the Atlantic Ocean between your toes on the beaches.
Santander has some beautiful beaches. Playa de los Peligros, Playa de la Magdalena and Playa de Bikinis have great amenities and are well looked after. You can also find a lot of surf schools in Somo and some pristine beaches along the rugged coastline just a short drive from Santander.
Free things to do in Santander no. 4: Península de la Magdalena
Add some culture to your visit to Santander by visiting the Península de la Magdalena, a gift to the city of Santander from the royal family in 1912. This is lovely to view from the outside but if you do fancy taking the hour tour, it will cost you just €3.
Try and get here early if you are driving as parking close by can be limited. Alternatively you can catch the ?no bus from Santander city for €1.30.
Free things to do in Santander no. 5: City Walks
The Santander Tourist Office in the city centre provides 5 city walks itineraries which can keep you well exercised for a couple of days.
Free things to do in Santander no. 6: Take a ride up high and admire the view
Just like Barcelona, Santander has escalators and elevators to assist you up the steep hills. Not only practical for avoiding your legs from getting tired, they also give you a free moving tour of the views over Santander Bay. Make sure you go to the very last top of the Funicular del Rio de la Pila to see the best views.
Free things to do in Santander no. 7: View Santander from the top of Centro Botin
Santander's Centro Botín is a spaceship type building which is actually the arts centre which is home to contemporary arts, and a range of exhibitions. Additionally from the top of here, you will have a lovely view over Santander bay.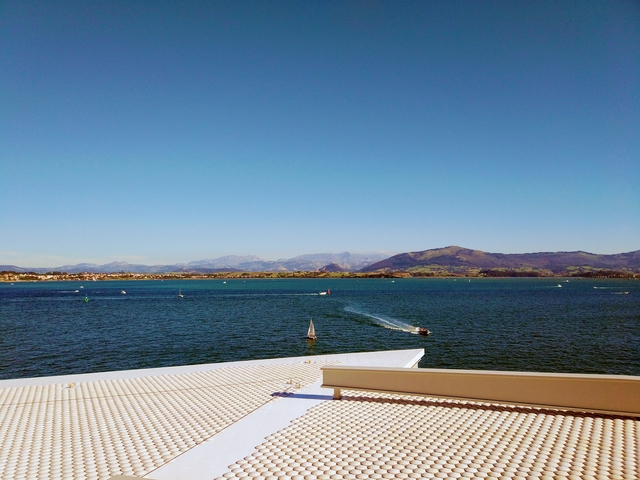 The whole area around the Centro Botin, is a nice place to hang out and people watch. It is also close by to to where you get the ferry over to Somo beach.
Free things to do in Santander no. 8: Put on your reading glasses at the Menendez Pelayo Library.
The famous Cantabrian writer, Marcelino Menéndez Pelayo, donated his collection of books in addition to the building which also houses the library. With well over 42,000 volumes, this is a fantastic place to browse, read or translate these Spanish classics. You can even bring your own reading materials here and just sit and enjoy the smell of the books around you and some time relaxing away from the heat of Santander's summer.
The Biblioteca y Casa-Museo de Menéndez Pelayo is open Monday to Saturday in the mornings 9am – 1.30pm and in addition on a Tuesday and Thursdays it is open 4.30pm – 9pm during the school year (closed July, August and September and Christmas and Holy week during the afternoon.)
Free things to do in Santander no. 9: Walk part of Santiago de Compostela route
The Camino de Santiago (the Way of St. James) is a network of ancient pilgrim routes stretching across Europe, all meeting at the tomb of St. James in Santiago de Compostela in north-west Spain.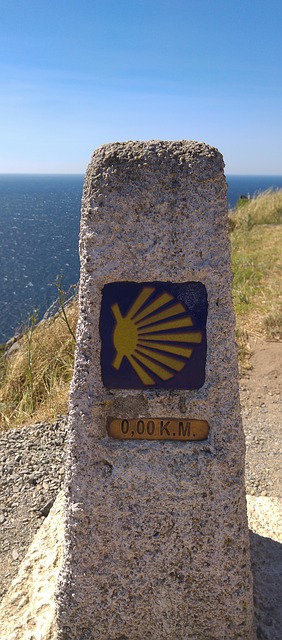 Part of the route passes through Santander, so it is easy to walk part of this route for as long as you want. Look out for the Scallop Shell symbols and the yellow arrows that mark the route. The Scallop Shell looks more like a half sun to me.
If you would like to walk a whole day's section then there are two major routes you can taken. Güemes to Santander is the easiest which is approx 12kms and will take you about 3 hours. You can get the bus from Santander to Guemes which will take approx 45 minutes.
The longer route of Santander to Santillana del Mar will take you around 10 hours to complete as it is 37kms in length. There is a bus to and from Santillana del Mar but be aware that is looks like it runs ever couple of hours.
Free things to do in Santander no. 10: Check out the gardens
Pereda's Gardens (Jardines de Pereda) is a fantastic place to visit in downtown Santander. Walking through the park leads you into the historic quarter or you can follow the route along the coastline to Palace de Magdalena and the beaches. There is also a carousel for kids (and the kids at heart) as well as beautiful lawns and magnolia trees. It is an ideal place to picnic whilst breathing in the salt air.
Bonus free things to do in Santander no. 11: Take advantage of the free museums on a Sunday
Museums in Santander are free on Sunday afternoons. There are a whole number of museums you can visit such as the Museo de Prehistoria y Arqueologίa de Cantabria, which takes you through Cantabria's 175,000 years of history.
Other things I recommend to do in Santander, Spain:
Take the ferry across from Santander to Somo:
A 20 minute scenic boat ride across a beautiful bay between Santander and Somo. Great for a wonderful day trip to Somo and, of course, the pilgrims walking the Santiago de Compostela which crosses Northern Spain. And all this for a bargain 5 Euros, return ticket. Great for budget travellers.
Bonfire:
The 23rd of June is St. Johns Eve which is celebrated with bonfires, dancing, and fireworks. Like most festivals in Spain, it is a great excuse to eat, drink and be merry. The festival is free.
Top tips for visiting Santander on a budget:
1/ You can save money by buying a TUS pre-payment bus card for 1 Euro which must be then charged with the minimum of 6Euros. These handy rechargeable cards can be used for more than one person and gives you a cheaper fare. The card has to be placed on a reader for each person which is located at the entry and exits of the bus. They are available from most Tobacconist shops and kiosks.
2/ Museums are free on Sunday afternoons.
When to go to Santander in Spain
The busiest months for tourism in Santander, Spain are July and August. The best weather lasts from mid-June to the beginning of September. I recommend visiting during May and September, the shoulder seasons when the weather will be pleasant and you will avoid the crowds.
How to get around Santander in Spain.
Santander is surprisingly easy to get around.
Foot
Santander is quite small making it easy to get around by foot. To cross Santander city will take you approx 2 hours and is just 6kms (4 miles) wide. Within the city centre, all major sites are within a 15 minute walking distance of each other.
Buses
There are frequent local buses all over the city and the beaches at a cost of €1.30 per trip. There is a well mapped out route at every bus stop or you can find the complete bus network map and timetables can be found here.
Bikes
Santander has TUSBic bike stations at various points around the city and at local beaches. The city is very bike friendly. All you need is a credit card to hire a bike and they must be returned to a bike station which has space for approx 10 bikes. There is a website packed full of information about where each station is and useful maps but it is in Spanish. If you are unable to find your way around this then head over to the Tourist information centre for a list of station locations.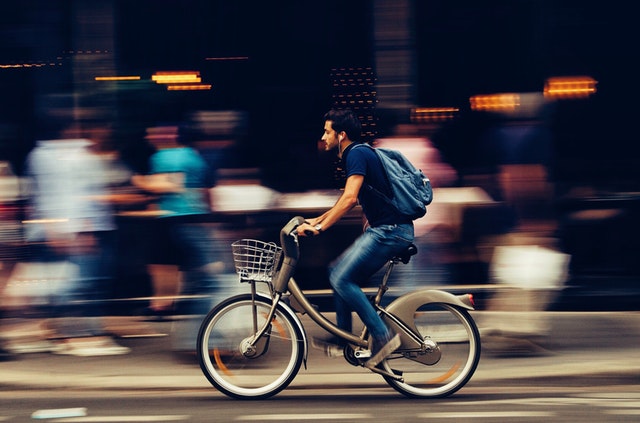 Taxi
Taxis operate all over Santander and are actually quite cheap for a major city. Alternatively you can grab an uber taxi.
From the airport
Santander's airport, Seve Ballesteros Airport is located a short distance from the city. A bus operates between the airport and Santander bus station every 30 minutes and takes around 15 minutes. A one-way ticket costs around €2.50. Alternatively, a taxi should cost no more than €10.
How to get to Santander in Spain.
Train:
There are high speed trains leaving Santander main railway station frequently throughout the day to many locations in Spain. There is also a slower more scenic train called the FEVE narrow-gauge railway that leaves west and east of the city.
Ferry:
Brittany Ferries sails from Plymouth and Portsmouth to Santander.
Flights:
A few airlines fly to Santander. I recommend you check Skyscanner
for a budget flight from your local airport. Additionally Ryanair flies to Santander from London Stansted and Edinburgh (April to October).
BlaBlacars:
Spain is the 3rd biggest user of Blablacars, a car sharing website where you can rent out a seat in a car making a particular journey. Take a look at their website and make a profile.
Where to stay in Santander Spain.
You have two choices really. You can either stay in the city of Santander to get your city fix, or in Somo which has a more surfer/hipster chilled out vibe. It depends what type of trip you are looking for. Seeing as the ferry to and from Somo is budget friendly, it makes transportation from Somo to Santander easy. I have some suggestions for you to cover all price ranges.
Budget:
Don't forget to take a look on CouchSurfing in plenty of time before your trip and see if there is someone who is willing to host you. Safety is of importance so check out my post on how to stay safe whilst Couchsurfing.
Airbnb is great for finding places to stay on all budgets. You can either rent a room in a shared house or find an apartment to yourself. Don't forget to use my link to get money off your first Airbnb stay.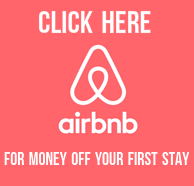 A good budget option for Santander is Hostel de las Facultades. It has good reviews and is a great options for solo travelers. It even has free parking and is located close to the University area of town.
In Somo check out SURFtoLIVE House which has beds in dormitories. It has good reviews and includes a free breakfast. Great for a budget traveller
Mid range:
Again check out Airbnb where you can pick up a beautiful apartment for not too much damage to your purse strings. Alternatively check out Le Petit Boutique Hotel which offers nice accommodation for mid-range prices and has great reviews.
Alternatively over in Somo, check out Hotel Torres de Somo which has free parking, friendly staff and good reviews.
Luxury:
For those who are looking for something a little bit extra special, I suggest the Gran Hotel Sardinero. With consistently great reviews and a superb location, and is one of the best rated hotels in Santander.
Over in Somo check out this penthouse apartment at Apartamento Carmen Somo. It has fantastic reviews.
So there you have it, my tourist guide for things to do in Santander and everything else you need to know about visiting Santander, Spain. Have you been to Santander and got any suggestions? Would you like to visit Santander?  Make sure you check out my other 10 free things to do posts  and don't forget you can subscribe to my blog (It's free!) to keep updated each fortnight with what I am doing and for more posts like this one.

Just a note to say:
Have you noticed I do not have intrusive adverts on my page making the site run slow for you, or that interrupt your reading. This is because I want to make your reading experience as pleasant as possible. Writing blog posts isn't as easy as it looks. I spend a long time making sure I give you correct information about places, edit the posts so they read well and then add the edited photos I have taken or add the google maps location. I do this as I love to travel and love helping other people to travel. If you enjoyed what you have read then there are other ways you can support me as a travel blogger other than putting up with annoying adverts:
You could buy me a coffee
Use the links on my sources page which are affiliates.
– Head over to Amazon to buy some products using this link .
– Looking for website hosting? Take a look at Bluehost using this link.
– Need to book some accommodation then check out Booking.com and Skyscanner for flights, check them out using this link.
Thank you for your support.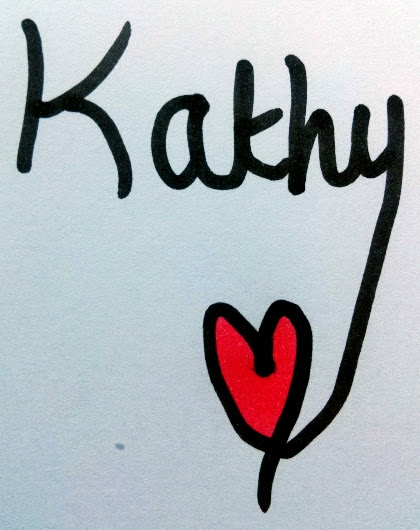 Disclaimer; this post contains affiliate links meaning at no extra cost to you, I receive a small amount of money when you purchase them to help with running costs of my blog. Please support my blog by using the links.