As the year of 2016 is over, I thought that this is the perfect opportunity to reflect on my travels for 2016 and what I have been doing. This year has been a great year for me in terms of travel. Not only have I now visited my 62nd country, I also took the massive steps of quitting my job and leaving my home to take a life of a travelling nomad.
So I thought I would write this post about my travels for 2016, where I have been this year, and the photos I took from each place. Shall we get started?
The first travels of 2016 was in January to Gran Canaria using some study time I had from work. This is a place of package holidays, but not for me! I found a great deal on flights due to a package holiday selling off their last minute flights cheap as a deal.
Here I hired a car making sure that I bought my hire car insurance from a third party for a year which works out cheaper than using the hire car company's insurance for just one week. I then found a few nice places in different areas of the island through Airbnb to base myself.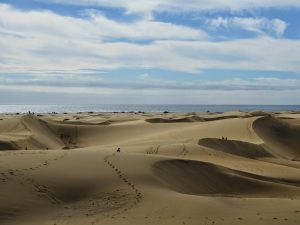 Each morning I used my time wisely to do university work and then in the afternoon and the evening I went hiking, to the beach or hanging out with the locals rather than tourist places. One of my favourite places to stay was an Airbnb on the cliff top near Puerto Rico a place favoured by retired people. I had a balcony where I sat out each morning and a cat which made itself at home during my stay.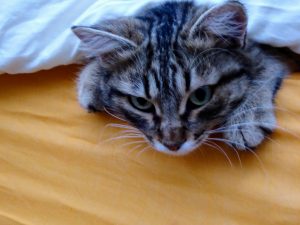 Next in February I went to Morocco. I started in Essaouira but stayed outside the town itself in the countryside. As it was my second time to Essaouira, I didn't see any of the main sites, rather went for local walks round the nearby villages and spent a small amount of time at Essaouira harbour and beach.
The second round of my travels for 2016 and me jetting off to Marrakesh to get lost in the Medina. This was before going to the Atlas Mountains to attempt my climb of Toubkal, Africa's second highest mountain. After this has to be abandoned due to a snow blizzard, which you can read all about HERE, I spent some time in Imlil, in the snow before catching a cheap flight home.
At the end of March I took a flight to Finland to see some good friends I had made through Couchsurfing. After a few days in Helsinki, we headed up to the Arctic circle at Rovaniemi, Lapland.
Here we saw Santa out of his normal working season and headed further up north to do some snowmobiling. A few days later after trying our hand at husky sledging we found ourselves at the most northern point of the European Union at the very top of Finland.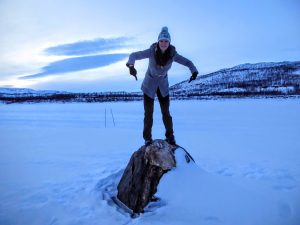 Then after driving one third of the way back and then putting the car on a train the rest of the way, I found myself at the airport heading to Dusseldorf, Germany to see a friend. Following this I used transport via Blablacars.com to get to Chemitz.
Here I went to see a German girl who I met in the Orkney Islands, Scotland. We did lots of hiking around the area before I got another carshare to Berlin.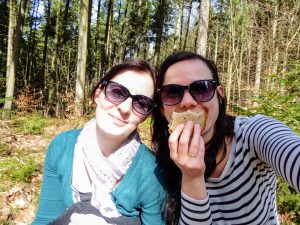 I absolutely love Berlin and as it was the second time I had been here, I could not help but go on the Alternative Walking Tour again to see the street art. I found a really cool Airbnb here which was really arty.
At the end of April, the next stage in my travels for 2016, I found myself with some more study leave and headed to Istanbul for 10 days. I was meaning to leave Istanbul after a few days but I found the city so amazing, that I stayed there the whole time and just moved around to different sections. I even made it to Vialand, Turkey's only theme park.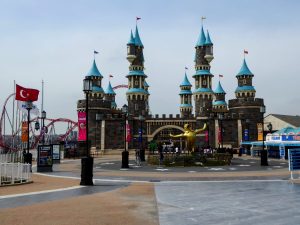 I really enjoyed a walking tour round the arty part of town where I found this really cool arts studio and had a local girl sing for me in an old unused Hamman. The echos made it sound absolutely amazing.
Of course I visited the touristy areas too of the blue Mosques and enjoyed their call to prayer each night which I find magical.
Mid May I headed over to Italy with a close friend for her birthday. Following a trip to Pompeii and a rained-off visit to Vesuvius, we travelled up to Rome where we enjoyed visiting all the sites and getting lost on the streets of Rome. In Florence we explored the city and then headed over to Tuscany with Tuscany on a Budget to try our hand at wine tasting.
In June, I went back to Morocco for my third visit to this beautiful country and travelled from Fes to Marrakesh via the Sahara desert which you can read about HERE. It was a long drive between the places but I met a wonderful couple from Liverpool who entertained me with games most of the way. In Marrakesh I once again got lost in the Medina. I doubt I will ever find my way around the maze of the Medina.
In July and August, I stayed within the UK but took a trip down to Cornwall camping for a week. Here I took long walks on the cliff tops and met a friendly seal in St Ives.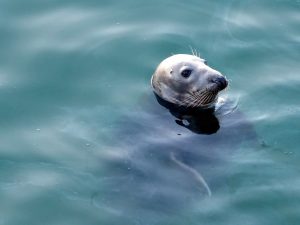 I also took a trip up to Edinburgh, Scotland to see a few close friends some of which I met on Couchsurfing. I go to Edinburgh a few times a year as I really love this city.
In September I took a trip with another good friend to Norway. We found a very cheap return ticket to Oslo so hired a car and took a tent. We ended up driving a circle of the South West, visiting Bergen and hiking Trolltunga.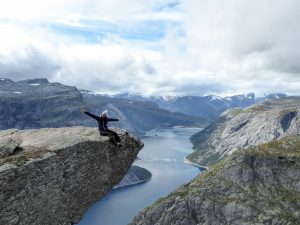 Even though I really did freeze at night in my two season sleeping bag, one of my most memorable nights was watching shooting stars on a beach.
September was a massive month as this was my final month working as I quit my job as a nurse to follow my dreams of becoming a full time traveller. It was really hard to leave the job I loved, my colleagues and my patients but I knew I was doing the right thing. It also means that I can pursue the rest of my plans for travels for 2016!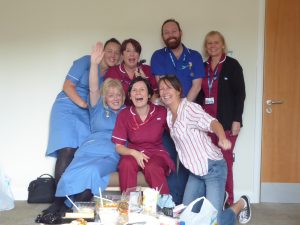 I spent October, doing some DIY on my house with my parents but I still managed to squeeze in 2 trips abroad. The first was back to Italy where I went to Lake Garda.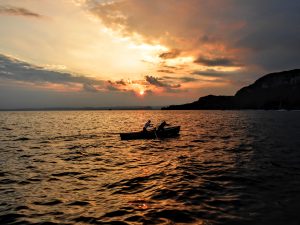 Here I went climbing the via ferrata which you can read about HERE, paragliding which you can read about HERE and horseriding with amazing views of the lake which you can read about HERE. It was an action packed long weekend.
The second was when I got a £10 bus to Belgium and spent a night in Brussels before heading to Bruge for a few nights. Here we cycled to get around and took in the scenic sights of Bruges before taking another £10 bus ticket back to the UK.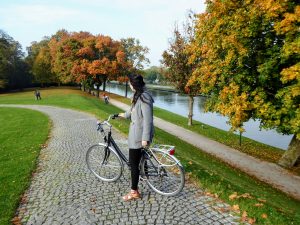 I also took a trip to Wales with my best friend where we wild camped. I also tried surfing for the first time at Surf Snowdonia at their inland surf lagoon.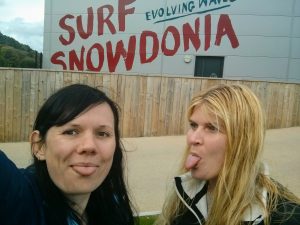 Then at the end of November I headed off on my world wide adventure starting in South Korea where I met a good friend who had been living in Japan for a year. You can read about these adventures HERE. My highlights were my trip to the DMZ between North and South Korea and the people that I met whilst on the road hitchhiking who were so kind to us.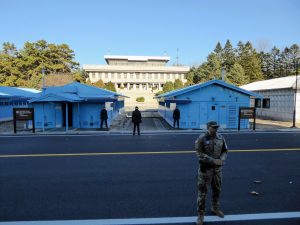 After spending 3 weeks travelling around South Korea, I flew to the Philippines where I went solo travelling. I have tried my hand at surfing and found that I really enjoy it and was taken in by a wonderful family over Christmas at Natures Healing Home which you can read about HERE. I also celebrated New Year with them up at the scenic outlook over San Fernando City to watch the fireworks at midnight.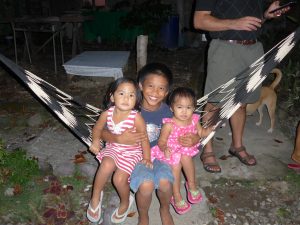 That's it for my travels for 2016! As for 2017, who knows what it will bring as now I am a full time traveller. The only plan I have is a trip to India in March for a friend's wedding and to see some of my other friends I have made there as this will be my fifth trip to India.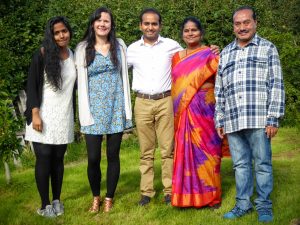 How was 2016 for you? Did you do any travels for 2016? And what plans have you got in 2017? Don't forget to follow my blog to see what I get up to in 2017. It's FREE!
All the best for 2017