Northern Spain, a place I will always remember for its delicious tapas, its olives and the beautiful Picos de Europa. And also the place that I became a new mum to a beautiful kitten. Spain need not be expensive to travel in and I certainly mastered this by travelling around the North of Spain in my Nissan X-trail camping car last summer.
My first two nights in Northern Spain were spent close to Bilbao near the sea in a beautiful scenic area. My 4×4 was perfect for this area and I managed to sleep in two very scenic spots looking out to sea across the rugged coastline. During the day I went to a hermitage Gaztelugatxe, part of a pilgrimage and also well known by Games of Thrones fans.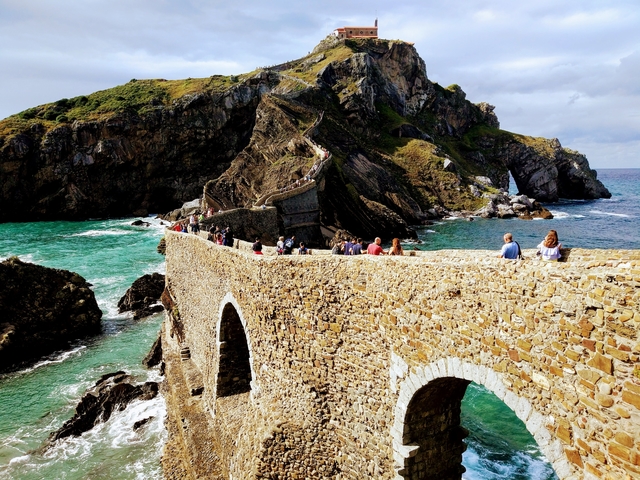 The following day I headed up into the mountains as I had my weekly break from sleeping in my car and had booked into Casa Rural Aingeru in a tiny village called Los Lombanos. Here I met a lovely lady called Beline. Even though she didn't speak any English and my Spanish is more than lacking, we communicated via Google Translate and by pointing at things. She made me a yummy evening meal from her homegrown vegetables. After a great night's sleep and a massive breakfast, she sent me on my way with some of her homegrown veg delights and the phone number of her friend Javi to meet up with in Santander.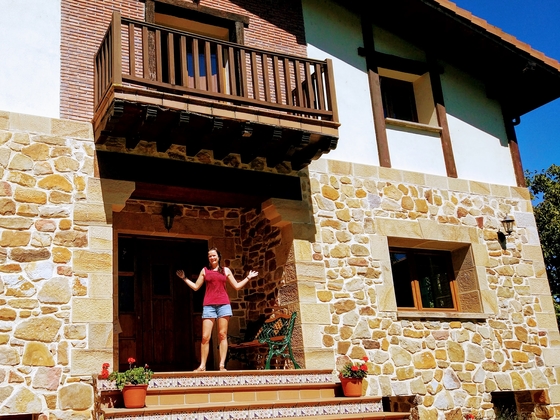 Driving from Los Lombanos to Santander took me through Collados del Ason Natural Park. Here I visited Nacimiento del Río Asón, a massive waterfall which tumbles down the dramatic cliff and into the valley. Circling above the waterfall were birds of prey making it seem even more spectacular. Clyde, my Nissan X-Trail, managed all the switchbacks well as the road climbed up and down the mountainsides.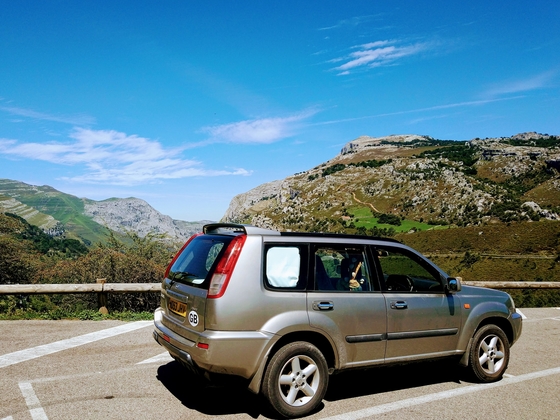 I met Javi that afternoon for a coffee and he gave me tons of recommendations for places to see in and around Santander. He also invited me to stay on his friend's, Fredo's, driveway due to the lack of places to park where it isn't busy in Santander. Little did I know this was a start of a great friendship and a fun-filled two weeks with Javi and Fredo. Within a few minutes of meeting Fredo, I was promoted from sleeping on his land to sleeping in his spare room. It was a welcome break from blowing up an inflatable bed every night and sneaking onto campsites to shower.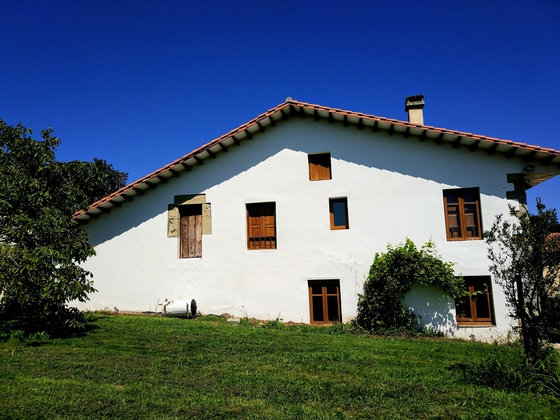 I spent the days exploring the surrounding area and making my first Youtube video and, in the evening, trying my hardest to learn Spanish with Fredo. I also got to teach Fredo, northern English slang as he was already pretty much fluent in English.
I really enjoyed Santander. It has a beautiful seafront as well as a lighthouse and some lovely beaches. I would explore the city and take day trips to local places such as the impressive Noja as well as taking scenic ferry trips across Santander bay. I saw many beaches and most days felt the cool Atlantic Ocean washing the sand out from between my toes.
I was also really lucky as it was festival season in the area. I got to celebrate Día de Cantabria in Cabezón de la Sal. It is the day of Cantabria, the region in Spain. Spending time with Fredo and Javi meant that I was introduced to all of their friends making the experience 100 times better than if I was alone.
I returned to the village of Los Lombanos with them and saw Beline again to have a large celebration for the whole village. This event is only for locals so I was so lucky to experience it. They put together a large feast and had a hog roast, I took my own sandwiches as I have been a vegetarian for over 20 years. Everyone ate, drank wine and was merry. After eating I tried a new drink… .lemon sorbet with champagne. This was mixed using a whisk on the end of a drill. It was absolutely amazing. The celebrations went on, well into the evening with live music and even a foam party for the kids!
Later in the week on Saturday it was the Day of the Soba (El Dia de Soba). The whole of the Soba Valley in North Spain comes together to celebrate. On one hand it is an agricultural show where they bring their prize cows, horses and goats but on the other hand, it is like a festival with live music, food (like the biggest paella I have ever seen), beer tents and dancing.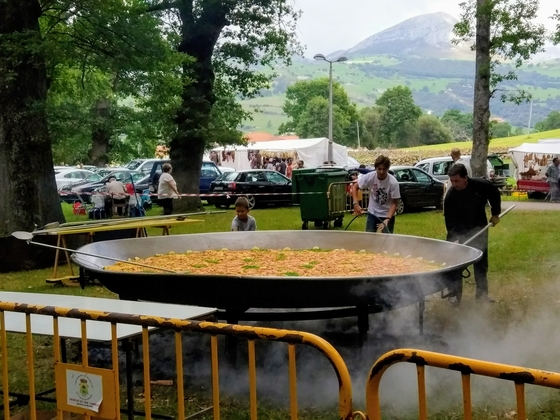 Here I spent the day, the night and into the small hours of Sunday with my local friends. I even found my new favourite drink; Kalimotxo which is red wine with coke in it. What made it even greater is that at the end of the night I could climb into my Nissan X-Trail and go to sleep exactly where it was parked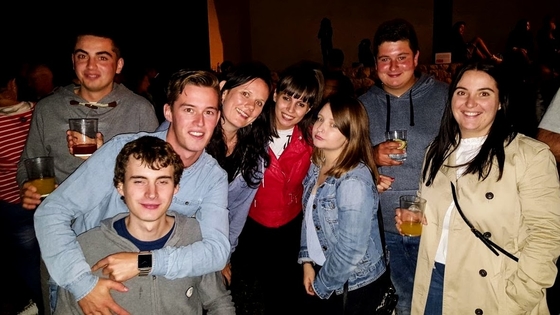 The fifth and final festival I attended before leaving the area was in Bilbao, Semana Grande! This 9-day event is held at the end of August on the banks of the Nervion River. At Bilbao Semana Grande, Basque culture is celebrated with traditional Basque music and dancing, rural sports such as wood chopping and stone carrying competitions. And in the evening the streets are crowded as the party really starts as there are plenty of tents offering food and of course drinks.
A few days later, it was time for me to leave the comforts of Fredo's home and for me to hit the road again. I continued to travel west to the town of Comillas where I came across one of the most beautiful graveyards. Built on the ruins of the villager's church in the town you can hear the waves crashing on the rocky shores below the cliff. Eerie, possibly, but actually all I felt was the love and devotion of the well-kept graves of loved ones who had passed away generations ago. Fresh flowers on graves of people who had never met them.
From here I headed to the Picos de Europa, a national park in Northern Spain and one of the most underrated places I have been to. The drive through the National Park at sunset was too spectacular for words! I was all alone on the road as the sun was setting apart from these 'hitchhikers'. Unfortunately, I didn't have room for them but they certainly begrudgingly moved off the road to let me pass, where they had bedded down for the night.
No one really spoke English in the Picos de Europa, I had to get by with Google Translate and sign language. I was craving for some conversation. I even found myself talking to the café's dog who didn't understand me either seeing as its owner is Spanish, although he was happy to listen. Then one lunchtime along came two cyclists Will and Steve who were cycling around the area on holiday. Lucky for me, Steve had suffered a puncture so they had decided to stop. It was so refreshing to speak to some fellow Brits. I even showed them the usefulness (pain) of an epilator for cyclists' clean shaven legs.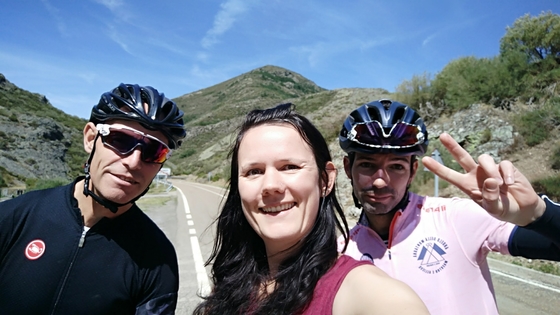 One of the towns I stopped in was Riaño with its sad but interesting history. Due to the construction of a dam and reservoir in the 1980s to generate hydroelectric power and reduce flooding, the old village of Riaño and 6 other villages now lie deep below this beautifully set reservoir. The Riaño seen in the photo below is actually the New Riaño where residents were forcibly relocated. It now boasts the most scenic seat in Spain and is indeed a scenic area. However, I can not help but wonder about the villages sunken below the water.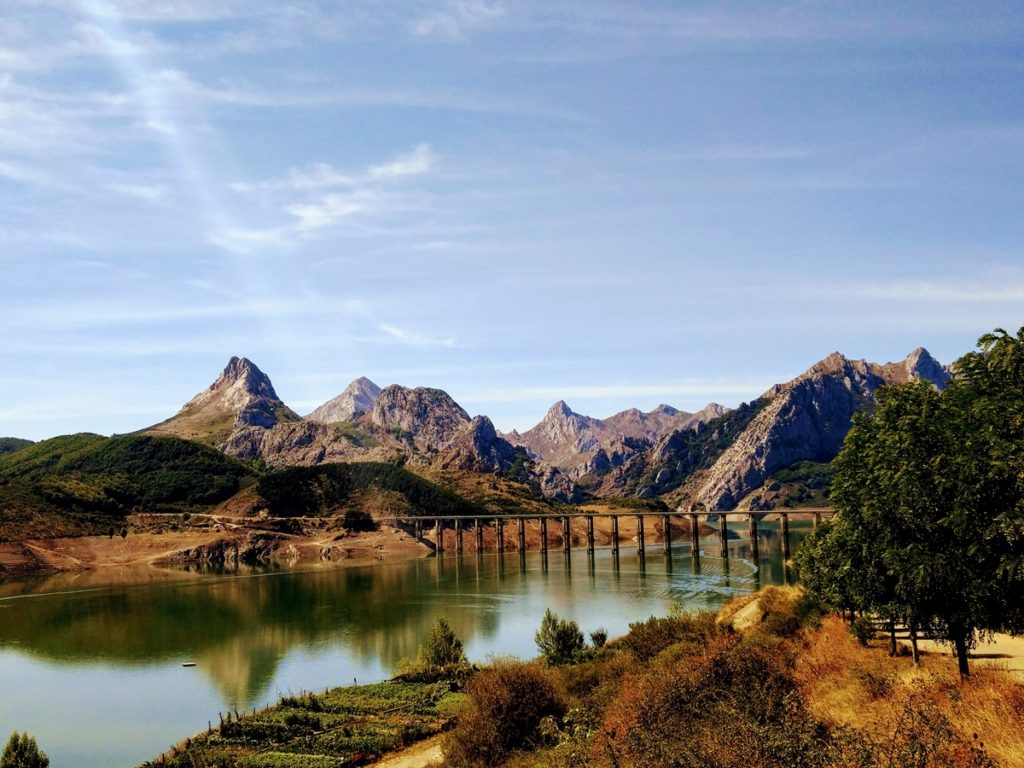 One nice part of being in the Picos de Europa was that I met up with my parents. This was a coincidence as they had had this trip booked for a long time and, due to my extended stay in Santander, I just happened to be in the same area as them. I met up with them to do a hike in the National Park. We walked from Prada de Valdeón on the PR-PNPE15 route towards Fuente De branching off to Vega de Llordes. It was a round trip of over 15.5kms (9.1 miles) giving great views of Picos de Europa National Park. Very tiring in the hot sun but worth it.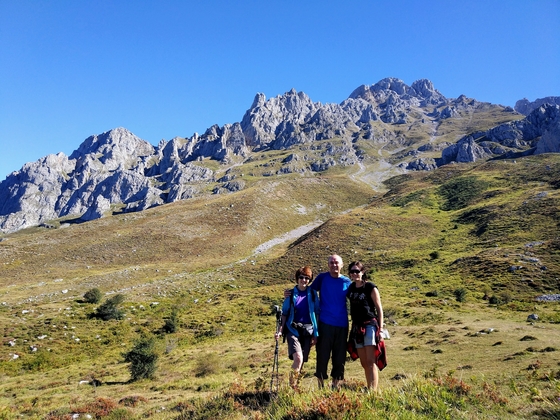 After leaving the Picos de Europa I headed to beautiful León, a historical and architectural city and really earns it's UNESCO World Heritage Site status. It is on the route of the Camino de Santiago and I saw many tired hikers throughout the city. Many visited the Cathedral with its French-style classic Gothic architecture. From here I headed out to a nearby town and after many nights sleeping in Clyde my Camping car, I booked into an Airbnb.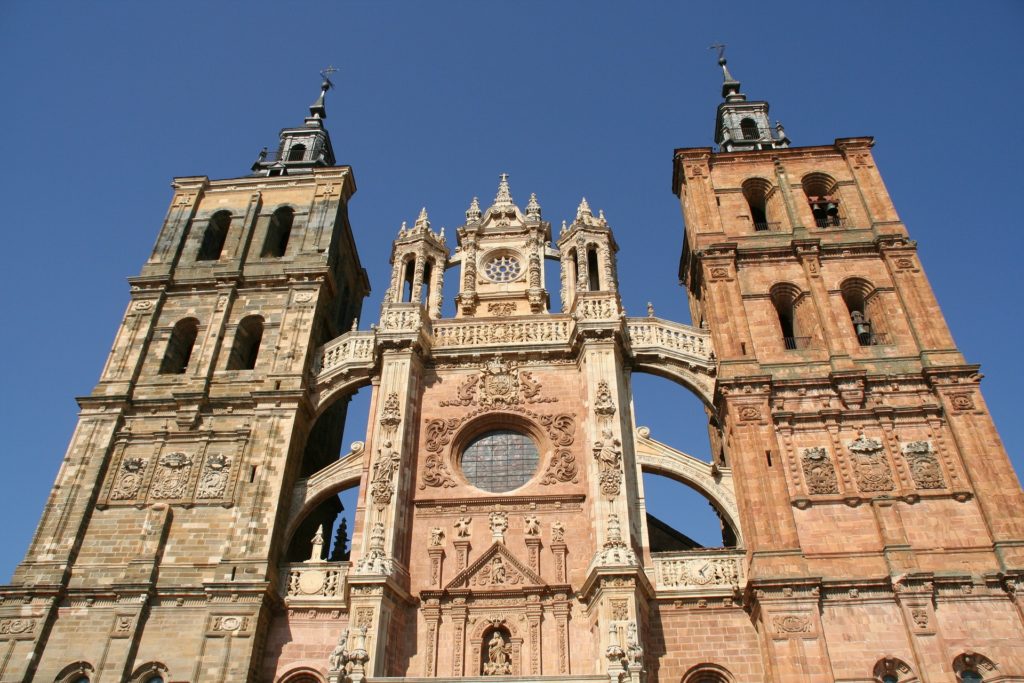 Everything happens for a reason. I could have decided to drive to the next place, sleeping in my car or choose another Airbnb but I didn't. The next day I left the Airbnb and decided to walk, rather than drive to the supermarket to get some lunch. On the way back, I cut down a cobbled side street when I discovered two 4 week old kittens. Arriving back at my recently checked out Airbnb with two kittens in my arms, the owner Marina and her son Pau welcomed me back in for a couple more nights. They even gave the tabby kitten a home. I hit the road with the little ginger one who was very poorly and needed regular veterinary care.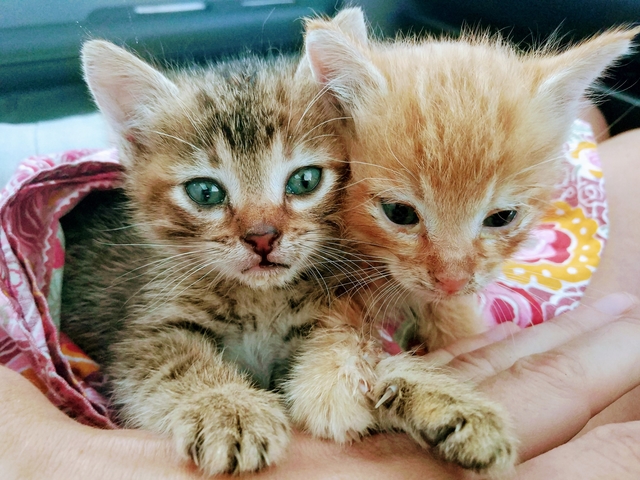 As I drove towards the north of Portugal, the little ginger kitten whom I nicknamed Tigger became the starring role of Walkabout Wanderer. He was the best-behaved travel buddy I have ever had. One night in the dark, I tried to find a scenic place for us to wake up in near Ponferrada. On Google Maps, I thought I had found a perfect place next to a lake only to wake up in the morning to discover the lake was actually a man-made reservoir built for the cooling of the coal-fired power station I had slept next to. I did wonder why there were electricity cables buzzing over my head. Let's just say I didn't spend the morning walking around the lake.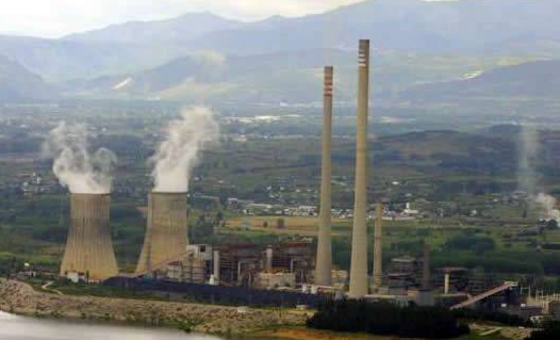 That was my second to last night in Northern Spain, with me choosing a more scenic place to sleep next to the Portuguese border before heading into Portugal in the morning to continue my adventures in a brand new country.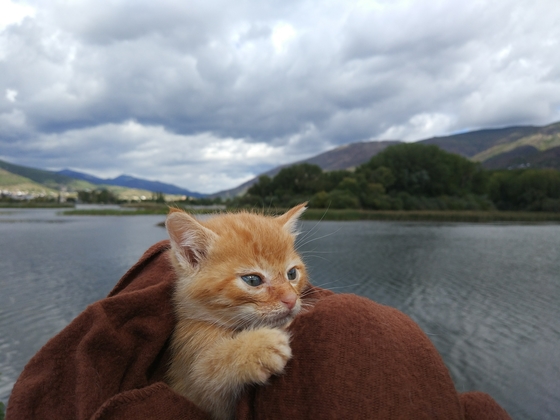 Nights in Spain: 36                Distance driven: 971miles/1564km
Highlight: Picos de Europa
Lowlight: Waking up next to a power station.
What do you think of my trip through Northern Spain? Anywhere that I missed that you would recommend? Don't forget to subscribe (It's free!) to my blog to receive my up to date travels around the world and to read more like this. Happy travels.
Just a note to say:
Have you noticed I do not have intrusive adverts on my page making the site run slow for you, or that interrupt your reading. This is because I want to make your reading experience as pleasant as possible. Writing blog posts isn't as easy as it looks. I spend a long time making sure I give you correct information about places, edit the posts so they read well and then add the edited photos I have taken or add the google maps location. I do this as I love to travel and love helping other people to travel. If you enjoyed what you have read then there are other ways you can support me as a travel blogger other than putting up with annoying adverts:
You could buy me a coffee
Use the links on my sources page which are affiliates.
– Head over to Amazon to buy some products using this link .
– Looking for website hosting? Take a look at Bluehost using this link.
– Need to book some accommodation then check out Booking.com and Skyscanner for flights, check them out using this link.
Thank you for your support.